Your jnAccount:
Login
or
Register
| New to Jellyneo?
Click here!
News Archives
This page shows the available archives of our Neopets news. To start browsing, select a month below.
« Return to month listing

June Monthly Freebies!
Posted by Jen
Posted on June 1, 2015, 12:00 am NST
Before you really start embracing the month of Relaxing, go grab your June
Monthly Freebies
before you forget!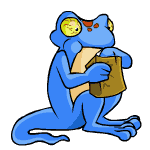 Collect your Freebies »
Altador Cup X
Altador Cup X has just kicked off! You can find full coverage of this years Altador Cup here at our
Altador Cup X Hub
.

Visit the Altador Cup X Hub »
Donations!
We are still working towards our fundraising goal for 2015. All the information about donating and helping us stay online and ad-free for 2015 is here on our
Donation page
. Thank you so much if you are able to donate - we are eternally grateful!
Donate to Jellyneo »

June NC Collectible
Posted by Herdy
Posted on June 1, 2015, 9:38 am NST
The fifth and final item from the
Mr. Neopia Collection
has now been released, and features
Captain Tuan
! This item is only available during June.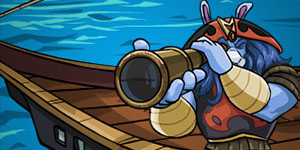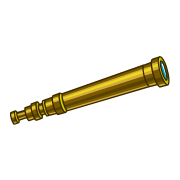 The bonus for this set is King Altador's Throne:

It is now being properly awarded for purchasing the complete set.

Downtime Incoming
Posted by Herdy
Posted on June 2, 2015, 12:06 pm NST
TNT have
announced
on social media that there will be more downtime coming this week. They say this will be 'sporadic', but it is unclear just how much actual downtime that means.
Periods of downtime will be happening from 8 a.m. NST tomorrow (June 3rd) and lasting for up to 48 hours.

We'll keep you posted with updates should any appear.
UPDATE:
Jumpstart has posted more information about the downtime (our emphasis added):
To answer some of the questions that you all have regarding downtime, scheduled maintenance is being performed by our server provider, and is not specific to the Neopet's site. As thing are, we are not able to postpone or reschedule the possibility of downtime in the 48 hour maintenance window. We completely understand your frustration especially as this coincides with the Altador Cup, an annual tradition that we were very excited to kick off this month. Please be assured that while the details regarding downtime are out of our hands, we will be doing everything we can to keep all of you updated as new information becomes available. Thank you!
So unfortunately, this is not Jumpstart's decision. However, the good news is that since this is their hosting provider scheduling the maintenance, there's a much better chance that downtime will be
as short as possible
and during overnight hours. But only time will tell!

JubJub Day Roundup
Posted by Rylon
Posted on June 5, 2015, 5:38 pm NST
Colours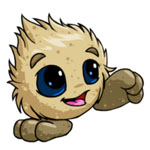 Biscuit | Invisible

Morphing Potions



TNT have also posted a note regarding Neocash card redemptions through the middle-end June:
NC MALL NEWS: Neopians! Take note - Neocash Card redemption will be temporarily unavailable, starting June 12th - 26th while we switch ewallet providers. Please redeem any outstanding credits that you might want access to during this time, as soon as possible. Otherwise, NC shoppers, rest assured - this feature will be back soon!

Quiggle Day Roundup
Posted by Ian
Posted on June 12, 2015, 5:35 pm NST
Colours: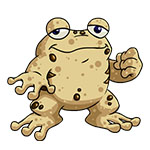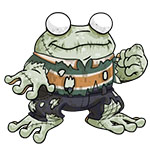 Biscuit | Zombie

Clothing:






Nimmo Day Roundup
Posted by Ian
Posted on June 15, 2015, 6:08 pm NST
Colour: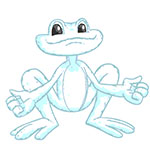 Snow

New Summer Dyeworks!
Posted by Ian
Posted on June 18, 2015, 9:23 am NST
Brand new items are available for a summer-themed Dyeworks!





















Don't forget that these items will only be available through July 12th, so if you can help out, please head over to our
Modeling Section
, submit a pet, and earn your way to a brand new trophy for your cabinet!

Kau Day Roundup
Posted by Ian
Posted on June 18, 2015, 6:59 pm NST
Colours: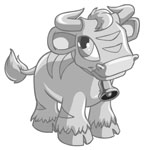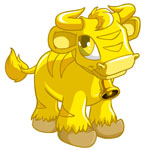 Silver | Gold

Outfit: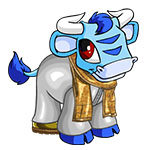 July Premium Card
Posted by Rylon
Posted on June 25, 2015, 1:23 pm NST

Update on the Site Filters
Posted by Dave
Posted on June 29, 2015, 2:07 pm NST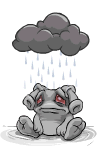 Neopets has posted this statement on their Facebook page about the filter fiasco over this past weekend:
A Message from TNT: At some point over the weekend, as a result of a facility move, the Neopets moderation and filter system went off line. During this period, our moderation team was not able to access and appropriately manage the Neopets community and inappropriate comments that were being made. JumpStart has since taken down the boards and other areas affected as we work to get the moderation teams and filters functioning properly. This was an unfortunate incident due to a facility move related to our servers and not the result of any changes to our moderation teams and we apologize to the users that were affected. We will keep all users updated during the day.
It is unknown when the Neoboards will return. User lookups and pet lookups are also down. Since these are all mission critical parts of the site, though, we imagine they'll be back promptly.