Your jnAccount:
Login
or
Register
| New to Jellyneo?
Click here!
News Archives
This page shows the available archives of our Neopets news. To start browsing, select a month below.
« Return to month listing

October Monthly Freebies!
Posted by Jen
Posted on October 1, 2015, 12:06 am NST
As we head into the month of Collecting, a month ending in all sorts of magic and witchery, it's time to collect your
monthly freebies
once again!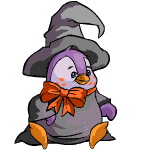 Collect your Freebies »
Donations!
We're just $300 and change away from hitting our 2015 fundraising goal. We can't thank you enough for your support so far. If you'd like to know more about donating to help us stay ad-free and online, you can check out all the details on our
Donation page
. And because we're not above incentives, if you donate you could earn one of these trophies for your cabinet!
Donate to Jellyneo »

Charity Corner Avatar
Posted by Dave
Posted on October 1, 2015, 8:16 am NST
UPDATE:
The solution seems to consistently be so far, donate at least 7 days during the event, which is similar to last year's avatar requirement. If you do not get the avatar on the 7th day, you may need to wait until the 8th, as the timing of a "day" seems off (similar to how Trudy's Surprise works, unfortunately).
It seems that a few Neopians have received the Charity Corner avatar. Its requirements are still unknown.
If you receive the avatar, please post in the comments below to share what you were doing and how much you've been donating (and as many other details as you can!)

Visit Our Charity Corner Guide »

(Belated) Techo Day Roundup
Posted by Ian
Posted on October 1, 2015, 5:22 pm NST
Colours: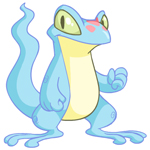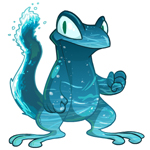 Pastel | Water

Grarrl Day Round Up
Posted by Ian
Posted on October 2, 2015, 2:21 pm NST
Colours: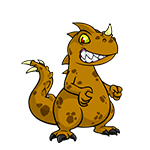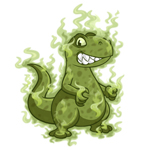 Tyrannian | Swamp Gas

Clothing:






Final Charity Corner Prizes
Posted by Dave
Posted on October 9, 2015, 7:52 am NST
Charity Corner
ended late last night, and final prizes were awarded this morning! You should wake up to a Neomail with details on your prize, similar to this one below:
Your participation in the Charity Corner event this season did not go unnoticed. Granny Hopbobbin was so impressed by your generosity that she has sent you a bronze trophy for your user lookup, as well as 2,000 Neopoints, 150 NC and an exclusive item! Doesn't it feel good to give back?




What did you get? How many donations did you make? Post in the comments so we can collect final prize data!

October NC Collectible
Posted by Herdy
Posted on October 9, 2015, 1:34 pm NST
The fourth item from the
Friend or Foe Collection
has been released, and features
Xandra
! This item will only be available during October.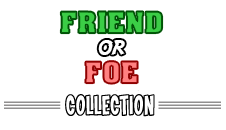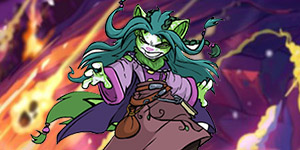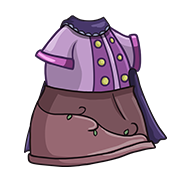 Eyrie Day Roundup
Posted by Dave
Posted on October 9, 2015, 6:50 pm NST
Colours: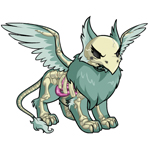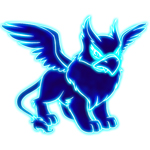 Transparent | Dimensional

Clothing: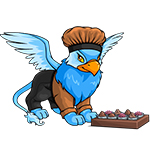 Chocolatier Outfit

Darigan Pteri Avatar Alert
Posted by Herdy
Posted on October 10, 2015, 3:44 am NST
Something Has Happened!
You are now eligible to use 'Pteri - Darigan' as an avatar on the NeoBoards!
If you still need it, the Darigan Pteri avatar is available by
viewing this pet lookup
for the next few hours.

Bori Day Roundup (late)
Posted by Rylon
Posted on October 14, 2015, 2:16 pm NST
Colour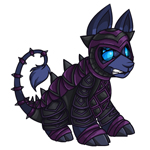 Stealthy

Clothing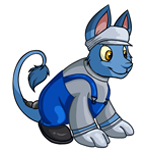 Haunted Hijinks - Coming Soon!
Posted by Rylon
Posted on October 14, 2015, 2:27 pm NST
Haunted Hijinks
will be returning to the NC Mall shortly! TNT have updated their
FAQ
with a few points for this year's event, although the mechanics remain the same. It should be noted that the event is slightly shorter than the past two years (13 days instead of 16), so the anticipated first prize will be for October 19th.
View our
Haunted Hijinks
guide from last year to see what items were available, and let us know in the comments what you'd like to see as prizes for 2015! We'll have a new guide available once the activity goes live!

What is the duration of the Haunted Hijinks?
Haunted Hijinks is an NC Mall event where you can bop ghosts to get prizes daily! Visit the NC Mall to purchase your Menacing Mallets (sold in packs of 1, 5, or 13). Once you activate your Menacing Mallets, visit the Haunted Hijinks page to start bopping!


Will I receive a bonus item for participating in the event?
Yes, you will receive a bonus item prize if you have participated and claimed an NC item prize for all 13 days of the event.


I bopped ghosts on Day 4, and/or 8 why didn't I receive a bonus NC gift box prize on those days?
You will only receive a bonus NC gift box prize on the 4th and 8th consecutive ghost you bop regardless of order. For example, I bopped ghosts on day 1, 2, 3, and 5 then received two NC item prizes.


Can I bop the same ghost more than once?
No. Unfortunately you can only bop each of the 13 ghosts once for every account.


How do I purchase Menacing Mallets?
There are two ways you can purchase your Menacing Mallets. Visit the NC Mall or Haunted Hijinks to purchase your Menacing Mallets (in packs of 1, 5, or 13). The number of Menacing Mallets in the pack represents the number of times you can bop a ghost to receive an NC item prize. Once you purchase your mallets, be sure to activate them in your inventory before claiming your prize(s).