Your jnAccount:
Login
or
Register
| New to Jellyneo?
Click here!
News Archives
This page shows the available archives of our Neopets news. To start browsing, select a month below.
« Return to month listing

July Monthly Freebies!
Posted by Jen
Posted on July 1, 2014, 12:47 am NST
While you're enjoying the sunshine and sipping on your Banango Punch (... if you're in the Northern Hemisphere), don't forget it's time to collect your
freebie foods and 2000np
!
And a big Happy Canada Day to all of our Canadian visitors. Stay Safe!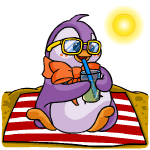 Donate to Jellyneo!
We're just under $500 short of our fundraising goal for 2014 and we can't thank you enough for your help so far! We still have a little bit to go to reach our target. If you are able to help us out, please take a look at our
Donation Page
. It has all the details there.
If you haven't seen them already, we have a small thank you in the shape of shiny tax beast trophies (made by the lovely Rosie) for your trophy cabinet as seen
here
!
Donate to Jellyneo »

July NC Collectible
Posted by Herdy
Posted on July 1, 2014, 10:20 am NST
The third item from the new
Merchant's Best Collection
has been released, and features the
Neopian Petpets Shopkeeper
. This wig will only be available during July.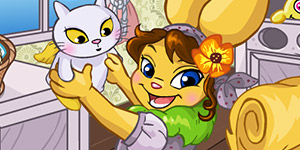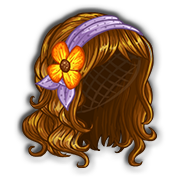 NC Mall 7th Birthday Mystery Capsule
Posted by Rylon
Posted on July 1, 2014, 2:00 pm NST
A new retired-themed Mystery Capsule has gone on sale in Future Fashions! The
NC Mall 7th Birthday Mystery Capsule
can be purchased for
150 NC
and has the chance of awarding one of three new bonus items, as well as always awarding one (or two!) bonus items from a previous mystery capsule.




View our Mystery Capsule guide! »
Our guide also has a list of all the items rereleased within this capsule. If you get something we don't have, please comment below or
send in a bug report
so we can add it in!

Caption Contest #1365
Posted by Rylon
Posted on July 1, 2014, 2:01 pm NST

New Mall Freebie
Posted by Herdy
Posted on July 2, 2014, 10:56 am NST
Update:
The cake is now back in the Mall. Claim it while you can!
The
NC Mall
has a new birthday freebie to claim!


7th Birthday Cake Slice #1
This is a Mall Food item, but with a twist - it will raise your Neopet's maximum HP by 5 points, and award a wearable item!

Note:
Because it is a food item, you will not be able to 'open' it if your pet is currently staying at the Neolodge.

Altador Cup: Prize Shop Is Now Open!
Posted by Rylon
Posted on July 2, 2014, 2:16 pm NST
If you participated in this year's
Altador Cup
, you can now
collect your trophy
and
spend your prize points
!
View our AC Prizes & Trophies guide! »
Be sure to show your AC Pride by
modeling the new wearables
!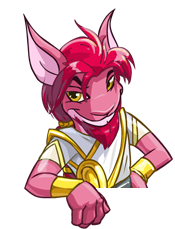 Flotsam Day Roundup
Posted by Rylon
Posted on July 2, 2014, 4:12 pm NST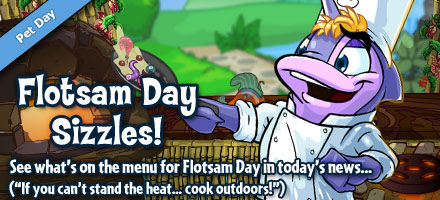 Colours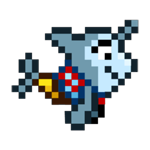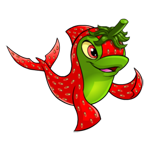 8-bit | Strawberry

Clothing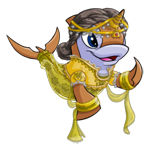 Coming Soon: Boat Blasters Reskin?
Posted by Nick
Posted on July 4, 2014, 5:09 am NST
Another
Petpet Park
mini-game reskin appears to be coming to Neopets' Games Room. Following the
release of Pakiko
, a game which originated from
Neeterball
, we should also be seeing a reskin of Petpet Park's
Boat Blasters
in the near future. Check out
this
Games Room link for proof!
It looks like the JN followers who hoped for a reskin of
Banks' Runemaster
,
Potion Panic
, and
Sir Liam's Castle Defender
will have to remain patient for now...

Dream Neopet Giveaway Returns!
Posted by Rylon
Posted on July 7, 2014, 3:00 pm NST
The holiday
Dream Neopet Giveaway
has returned... in July! Enter for the chance to win your dream Neopet species/colour combination on a Neopet on one of your accounts!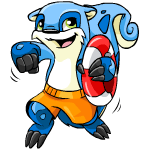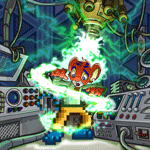 Dreaming of the winter holidays already? Who says we can't celebrate in the summer? :) The
Dreaming in July Neopet Giveaway
is here! There is no need to wait until December in order to enter. Submit your dream species/colour combination, and if you are one of the ten lucky winners, you will get your holiday wish early!
You must enter by 2:00 PM NST on Monday, July 21st.


You can only enter on ONE account. It doesn't have to be your main, but you can't enter on more than one account or you will be disqualified!


If you win, any customisation items your Neopet is wearing will be placed into the closet automatically after the transformation.


If you select an unconverted Neopet to enter, the Neopet will NOT stay that way should you win the giveaway. All winners/transformations will be converted.


Ten winners in total will be randomly selected! They will receive their dream Neopets and be announced in New Features on Wednesday, July 23rd.

Unreleased Plushie
Posted by Ian
Posted on July 8, 2014, 2:16 pm NST


Jelly Usul