Your jnAccount:
Login
or
Register
| New to Jellyneo?
Click here!
News Archives
This page shows the available archives of our Neopets news. To start browsing, select a month below.
« Return to month listing

March Monthly Freebies!
Posted by Jen
Posted on March 1, 2014, 12:00 am NST
Today is the first day of March (I hear you asking, "already?". So am I, so am I.) and that means it's time to collect your
monthly freebies
! Enjoy your free 2000np and food!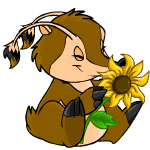 Donations:
As I'm sure you're all aware by now, we are trying to raise the funds needed to keep JN online and ad-free for 2014 through donations! Everything you need to know about
donating to JN is here
on our Donations Page. If you are able to donate, we will be eternally grateful! As a little bonus thank you there are special trophies available for your jnAccount trophy cabinet, as modelled by
Dave right here
.

Daily Faerie Quests Through March 9th
Posted by Dave
Posted on March 1, 2014, 12:33 pm NST
Don't forget! The faeries are
giving out daily quests
until March 9th!

Visiting daily will net you a free prize, plus the ability to get a quest. Make sure you visit every day so that you can get the bonus prize at the end on the 9th.
View Our Guide »
Also, we are still collecting data for items that
Mira the Space Faerie
asks for. Submit through this form:

Faerie Quest Items

Shoyru Day Goodies
Posted by Ian
Posted on March 3, 2014, 2:01 pm NST
Stealthy:
Outfit:

March NC Collectible
Posted by Herdy
Posted on March 3, 2014, 2:32 pm NST
The fifth and final item in the
Wearable Wheels Collection
has now been released, and features the
Wheel of Mediocrity
. This dress will only be available during March.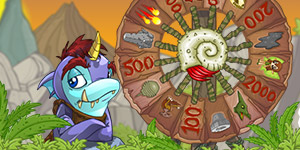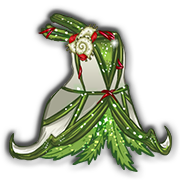 As this is the final item in the series, a bonus has also been released for those who have purchased all five items.


Uni Day Roundup
Posted by Ian
Posted on March 3, 2014, 2:34 pm NST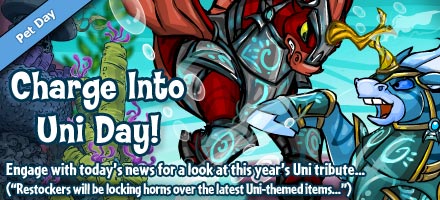 Colours: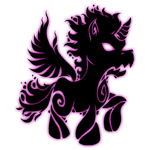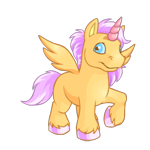 Wraith | Pastel

Plushies:




Mutant | Tyrannian

Clothing: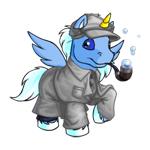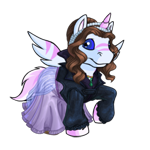 MiniMME15 Morphs & NEW - MiniMME17-S1: Whimsical Governess Dress
Posted by Rylon
Posted on March 4, 2014, 11:15 am NST
MiniMME15 morphed yesterday, and its stages were handed back out. We still need lots of
models
for these stages, and MMEs are a great way to rack up
points
on our high scores table!





A third MiniMME,
MiniMME17-S1: Whimsical Governess Dress
, can now be purchased in the NC Mall for
300 NC
! You can view all current and past MMEs at our
Mysterious Morphing Experiments guide
.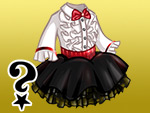 Potential Stages
for this MiniMME include a purse, a wig, a table trinket and a background!

Unreleased Petpet
Posted by Rylon
Posted on March 4, 2014, 2:29 pm NST


Woodland Pwerko

Unreleased Morphing Potions
Posted by Rylon
Posted on March 5, 2014, 1:53 pm NST



Faerie Eyrie | Water Acara

Gelert Day Roundup
Posted by Rylon
Posted on March 5, 2014, 3:36 pm NST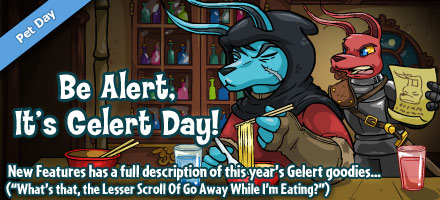 Colours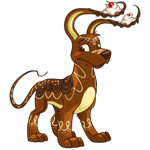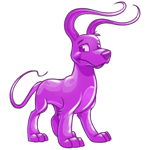 Chocolate | Jelly

Items: Gelato



Clothing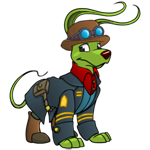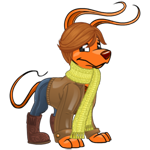 Grave Danger - Equip Your Petpet For Extra NC Items!
Posted by Ian
Posted on March 10, 2014, 12:37 pm NST
If you visit the NC Mall, you'll notice the
Adventurers Sword and Shield
for sale. Purchasing this will get your petpet the opportunity to get you some exclusive NC items from Grave Danger!

View Our Guide »
Here is information from the official FAQ:
Will I be able to use an equippable NC item on my side accounts?
No, since you cannot participate in the Grave Danger on your side accounts, you will not be able to use an equippable NC item on your other accounts, either.


What is an equippable NC item?
An equippable NC item is an item you equip to your Petpet to assist it on its journey in the Grave Danger. Each time you send your Petpet off with an equippable NC item you'll have a chance of uncovering one exclusive NC item prize. Visit the NC Mall to get started!


I can't seem to activate my equippable NC item. How do I use it?
Equippable NC items do not need to be activated. Simply leave the NC item in your inventory and visit the Grave Danger to equip your Petpet before their journey. Once your Petpet is sent off in the catacombs with the equippable NC item, wait and see what NC item prizes they bring back!


How many NC item prizes can I possibly receive by sending my Petpet into the Grave Dangers?
There will be a total of 10 NC item prizes available. Each time your Petpet returns from the depths of the catacombs, you'll receive one prize at random.


Does equipping an NC item give my pet an advantage in the Grave Danger?
No. Equipping your Petpet does not advance you in the Grave Danger in any way. All equipping your Petpet does is award exclusive NC item prizes.


Can I gift an equippable NC item to another user?
Yes, an equippable item is like any other NC item and is giftable via NC Gift Box (one item per NC Gift Box).