Your jnAccount:
Login
or
Register
| New to Jellyneo?
Click here!
News Archives
This page shows the available archives of our Neopets news. To start browsing, select a month below.
« Return to month listing

March Monthly Freebies!
Posted by Jen
Posted on March 1, 2013, 12:00 am NST
We've
run
right into the month of March and you know what that means ... time to collect your
Monthly Freebies
. I hope your pets have more refined taste than mine!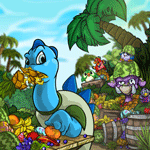 With the month of Running comes Gadgadsbogen, my favourite day of the year (which is cancelled due to lack of interest), and Illusen Day.
And of course we can't forget the
War of the Obelisk
. Check out our coverage and go battle!

Modeling: February Recap!
Posted by Rylon
Posted on March 1, 2013, 5:05 am NST
Sparkly pink month - also know as February! - is now over, and there was an awful lot going on in terms of wearables!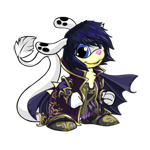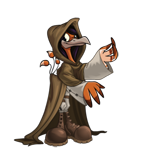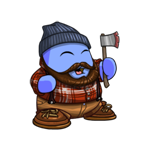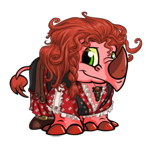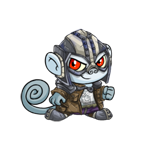 Zafara: Fancy Floral/Opulent | Lenny: Daring Adventurer/Plague Doctor
Chia, Tonu and Mynci wearables aren't activated yet! Boo hiss, TNT!
A good chunk of Neopoint items were also released, including one older item made wearable!






The Wooden Fire Wings are also not yet activated. Sensing a theme here...
This month's Premium Collectible was the
Opalescent Wig
.

It has also been a very busy month for the NC Mall, starting with Sweetheart Grams! The
Love is in the Air
gram is technically a January-released item, but we still need an item model, so, uhm... :P





The
Pikis Valentine Goodie Bag
was given away, along with a
fetching
crown.


Valentine's Day brought with it the
Sealed with a Gift
daily activity, and pre-war action brought us the
Scanning for Buried Relics
digging event. We don't need models for any of those items, so take a look at their respective guides if you wish to see the prizes!
Battling in the war revealed the
Yellow Luminous Cask
. The FAQ for the cask indicates more will be coming in the future, so hope we'll see more faction-themed items soon!







Mynci and Uni Key Quest Tokens were unleashed into the mall.














Only one capsule (non-GBC) was released this month!




Two superpacks that were -- shock horror! -- styled for female pets made an appearance. We still need models for both bonus items!



And finally, just a quick note regarding MME's! Two MiniMME's are now out in the mall, but we can't yet collect models for those items until they've finished morphing; so we'll be sure to update you when we can model them!
So thank you for all your support
modeling items
for use in our
Wardrobe Application
! You guys have been brilliant helping us keep on top of the mountains of new releases!

March NC Monthly Collectible
Posted by Rylon
Posted on March 1, 2013, 10:03 am NST
March's Defenders of Neopia NC Collectible features the
Cybunny Scout
- focusing on her trousers and boots!

Uni Day Roundup
Posted by Rylon
Posted on March 1, 2013, 4:15 pm NST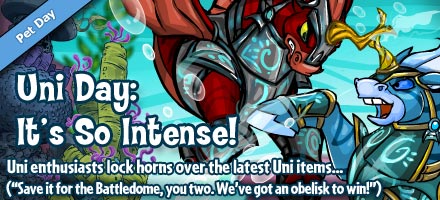 Colours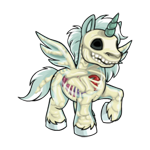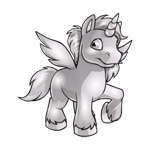 Transparent | Silver

Books



Clothes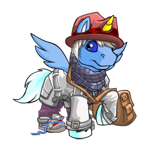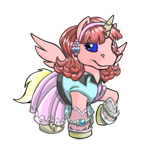 Second Assault is out!
Posted by Max
Posted on March 3, 2013, 12:02 am NST
The second wave of opponents is finally out in the battledome. Head over to the
Mysterious Obelisk
to battle the new opponents! The Roadside Bandit, Hedgewitch, Back Alley Bruiser, Smug Philosopher, Zombie Hooligan and Charming Subversive are all waiting for you in the dome!

We are currently gathering and posting challenger information as we go on our
Challenger Page
.
UPDATE
: Our guide to the
Second Assault
is now available. Solutions to the second waves achievements can be
found here
.

Chomby Plushies
Posted by Rylon
Posted on March 4, 2013, 1:39 pm NST



Halloween | Starry

Maractite Morphing Potions
Posted by Ian
Posted on March 4, 2013, 1:43 pm NST



Hissi | Peophin

Tier 2 Bottled Faeries
Posted by Ian
Posted on March 5, 2013, 1:30 pm NST
Looks like the next stage of bottled faeries will be appearing soon!








Krawk Morphing Potions
Posted by Ian
Posted on March 5, 2013, 1:35 pm NST



Island | Maraquan

Gelert Day Roundup
Posted by Rylon
Posted on March 5, 2013, 2:06 pm NST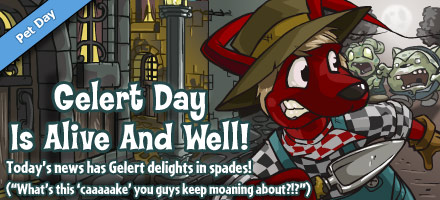 Colours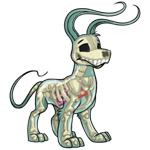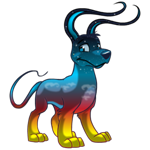 Transparent | Eventide

Plushies




Magma | Maraquan

Clothes