Your jnAccount:
Login
or
Register
| New to Jellyneo?
Click here!
News Archives
This page shows the available archives of our Neopets news. To start browsing, select a month below.
« Return to month listing

January Monthly Freebies!
Posted by Jen
Posted on January 1, 2013, 2:43 am NST
It's a new month and a new year - that means it's time for you to collect your
monthly freebies
!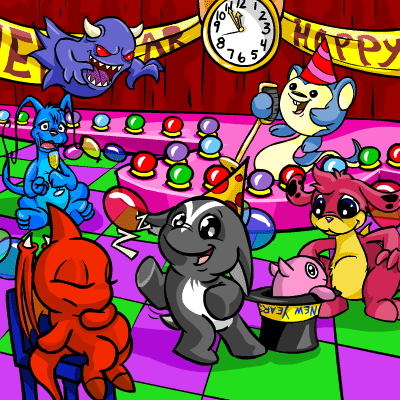 Goodbye 2012, hello 2013.

Modeling: December Recap!
Posted by Rylon
Posted on January 1, 2013, 5:47 am NST
December has been an interesting month with wearables, adding both the Advent Calendar and Stocking Stufftacular into the already hectic schedule of games and NP content! To start with, there were three pets days: Bruce, Wocky & Ogrin!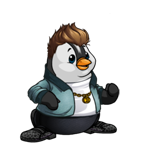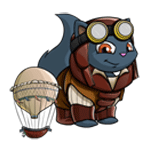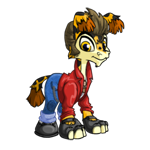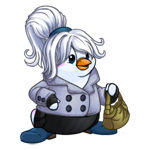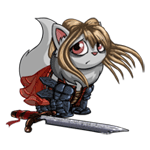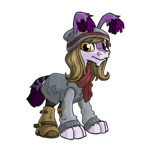 Bruce: Cool / On The Go | Wocky: Gadgeteer / Warrior | Ogrin: Rebellious / Casual
Regular NP items were scarce in the news, with only two released! We don't need more models for the
lovely
wig, but there's still a handful left for the Pyjama Bottoms!


Plenty more wearables were released through the
Advent Calendar and Holiday Snowball
, but we don't actually need models for those items, huzzah! Be sure to check the guide/prize listing for the full details!
Stocking Stufftacular
on the other hand, is a whole different kettle of fish! The guide has all of the prizes, those below are purely those we still need models for. Stay tuned for the Community prize, which will be released later this week.






Snowglobes were big in the mall this year, with three sets released!







A new
Wonderclaw
machine was released, themed after an enchanted forest! Please check the guide out for the full prize listing!








Two capsules were released, with the annual New Years cap and backgrounds highly anticipated! Take a look at the
New Year 2012 Celebration Mystery Capsule
news post for further details!


A superpack and a mini-pack were released, and we're still after models for both bonus items!

And finally, Key Quest tokens were everywhere through December! While we no longer need models for any of the
Bruce
or
Wocky
items, the newly-released
Aisha
items are still on our list!


As always, your continued help and support make
modeling
items for use in
Wardrobe
quite a bit easier! More models means more availability in Wardrobe, as well as a (hopefully) higher score on our
Top Modelers
leaderboard. There's also several trophies you can earn for your jnAccount, so please help out with any of the items mentioned in this post, or by visiting our list of
all remaining items
we still need models for!

January NC Collectible
Posted by Rylon
Posted on January 2, 2013, 10:20 am NST
January brings a new NC Collectible series, this time themed around the Defenders of Neopia! First up is Lady Frostbite!



Caption Contest 1289
Posted by Rylon
Posted on January 2, 2013, 10:41 am NST

Aisha Day Roundup
Posted by Ian
Posted on January 2, 2013, 2:17 pm NST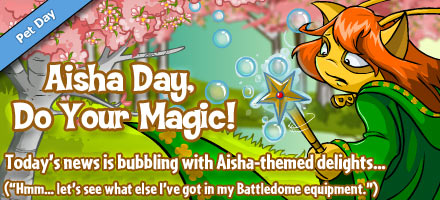 Colours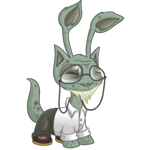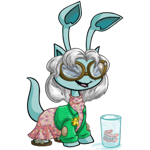 Elderly Male | Elderly Female










Exotic Foods

Clothes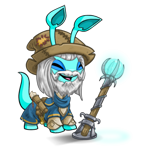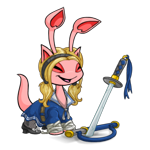 New Neoboard Emoticons
Posted by Dave
Posted on January 4, 2013, 2:40 pm NST
Two new Neoboard emoticons have been activated! You may now use Plumpy in your everyday conversations.



*plumpy* and *bacon*
For a complete list of all the smileys you can use, check out our
Neoboard Emoticons guide
.

Kanrik spotted on Neopets Facebook Page!
Posted by Max
Posted on January 4, 2013, 4:33 pm NST
TNT has posted an image of
Kanrik
on their
Facebook page
along with a short description that reads "We'll just leave this here... ;)". Kanrik is mostly known for his involvement in the
Hannah and the Ice Caves Plot
. What could this mean? Are TNT hinting at a new upcoming plot? Are we going to see the New Battledome be used in a plot?

New Password Reset Flow on Neopets
Posted by Dave
Posted on January 4, 2013, 10:10 pm NST
If you read New Features on Thursday, you would have noticed that Neopets is releasing a new password reset feature, and we're happy to announce that the feature is active! We thought we'd explain the new feature a bit and the security benefits that comes with it.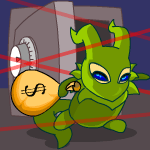 First off, we'd like to applaud Neopets on releasing this new way of resetting passwords. It's much, much more secure than the old system and has quite a few modern security features.
New Flow:
To start off, to reset your password, you can click the "Forgot password?" link on the login box on Neopets.com.
You must provide your Neopets username to make sure it exists, and if it does, then you must enter a CAPTCHA to confirm you'd like a change.
You then receive an email with a special, unique link to reset your password. You also have the option to click a second link that cancels the reset and voids the link.
When you click on the link to reset, you are asked for your username.
After confirming your username, you are then asked for a new password.
A successful reset will get you a second email in your inbox letting you know a change was made.
Security Benefits:
The best improvement here is that your password is no longer sent via email! Email is not very secure at all, and can be easily intercepted on its way from Neopets.com to your inbox. Sending your raw password was honestly a pretty terrible system, and we're delighted Neopets has changed it.
Another benefit of not being sent your old password is that a hacker will never know what it was in the first place, which can be helpful if you use the same password on multiple websites. (Which is a BIG NO-NO.)
When requesting a new password, you're also asked for a CAPTCHA, which should reduce the number of bots sending password requests.
When you click the link to reset your password, asking to confirm your username is a great extra step to prevent scammers from trying to guess random password reset URLs.
You also have the option of canceling a request to prevent others from using your password reset URL.
There are probably a few other things we're missing too.
Bravo again to TNT for introducing this new system! We're looking forward to seeing a more secure Neopia. :)

Elephante Key Quest Tokens Coming
Posted by Ian
Posted on January 7, 2013, 1:33 pm NST
Elephante Day is coming soon, and that means more Key Quest tokens are coming to the mall soon.





Mynci & Korbat Morphing Potions
Posted by Rylon
Posted on January 7, 2013, 1:37 pm NST



Camouflage Mynci | Strawberry Mynci





Eventide Korbat | Transparent Korbat