Your jnAccount:
Login
or
Register
| New to Jellyneo?
Click here!
News Archives
This page shows the available archives of our Neopets news. To start browsing, select a month below.
« Return to month listing

NC June Collectible & Altador Cup Capsule!
Posted by Rylon
Posted on June 1, 2012, 2:18 pm NST
It's the first of the month, which means a new NC Collectible item is upon us! Illusen is the theme for June, with the release of
Illusens Collectors Contacts
.
Also, currently released in Future Fashions is a new capsule: the originally named
Altador Cup VII Mystery Capsule
. This capsule has three limited-edition bonus items:
Laurel Wreath Wig
,
Scored Goal Background
, and
Yooyuball News Ticker Foreground
. As ever please help us out by submitting your pets wearing these exclusive items!





Fyora Day!
Posted by Nynex
Posted on June 1, 2012, 4:48 pm NST
Fyora has a new item stocked at the Hidden Tower!
Marquee: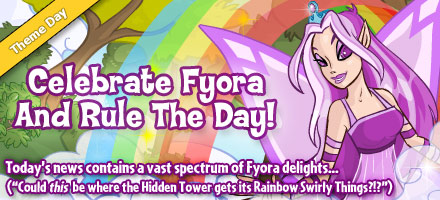 Items:


Shield of Faerieland
Cost : 12,000,000 NP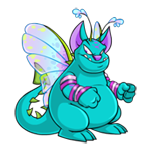 Petpets:


Hidden Tower Guide

Jubjub Day Roundup
Posted by Nynex
Posted on June 5, 2012, 4:02 pm NST
Marquee: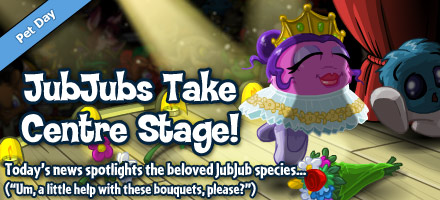 Colours: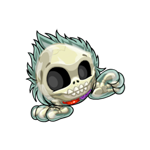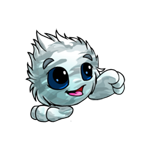 Transparent | Camouflage

Clothes: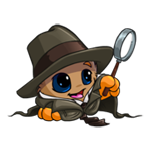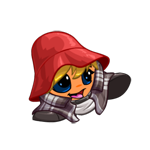 Plushies:



Cloud | Darigan

Caption Contest: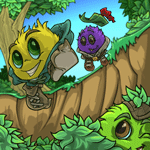 Key Quest Seasonal Prizes:
The summer promotional
prizes
are now being awarded. If you know of an item not listed on our prize list, please
let us know
!

More Jubjub and Quiggle Key Quest Tokens
Posted by Nynex
Posted on June 8, 2012, 3:13 pm NST
Right after the release of
3 Jubjub tokens
, we have discovered 2 more! There is also a Christmas Quiggle token to accompany the previously discovered Pink Quiggle. (Purple Kau Token thanks to technology)


Series 5 LE Christmas Quiggle




Series 2 Island Jubjub | Series 1 Plushie Jubjub




Series 4 Purple Kau

Previously Discovered:



Series 3 Pink Quiggle





Series 2 Spotted Kau | Series 5 Green Kau

Premium Service - 5th Pet Information and Sneak Peeks
Posted by Nynex
Posted on June 9, 2012, 2:31 pm NST
The new premium will launch on Monday, here is the latest sneak peek looks at the 5th pet.


Screenies provided by Snarkie
It's almost the 11th but I promised I'd post info before then so here goes.

You can obtain a 5th Neopet just like you can any other. *nod*

It shows up on your lookup - a few things will move to get it to fit - as well as Quick Ref, Customisation, etc.

http://images.neopets.com/premium/sneakpeeks/5neopets_ul.jpg
http://images.neopets.com/premium/sneakpeeks/5neopets_quickref.jpg

If your service ends, you go down to four slots and must move any one of your five Neopets before you can continue on the site. You can move it one of two ways:

- Transfer: Send it (probably to a side ) and then you can play the site again once the transfer is accepted.

- Abandon: Choose one to go and then continue playing the site immediately. IT DOESN'T GO TO THE POUND RIGHT AWAY! It hangs out in a cushy limbo for 90 days first, just in case you're taking a break for whatever reason and need time to renew and reclaim it. After 90 days, it goes into the Pound for anyone to adopt.

(No shots of this process since I can't cancel my Premium. )

And that's it. Hopefully that all makes sense!

~Fin~


TL;DR: 5th Neopet is just for Premium so you have to move one and go back down to four if you're not subscribed. *nod*

Additional questions answered. (The responses have been compiled and usernames removed)
-Everything goes live Monday, at which point you'll have access to the new membership pages where you should be able to sign-up, renew, upgrade, etc.!

-The membership hub is permanent. I believe you're able to update your payment information through there as well.

-The Neopet only goes into the Pound after 90 days. No one but you can touch it until then.

-Oh, someone else asked me about referrals and I forgot to check on it. Durp.
I know there are plans to redo it but I don't know whether or not the current system will remain active in the meantime. My guess is no since it was part of the old system, but I don't know for sure.
So I guess we'll all find out together on Monday. XP

-More things will be added in the future, eventually allowing you to customise it to only show the dailies you want.

-Good question! Not at Midnight. We want to be here when it happens, just in case. They're setting up and syncing in stages, hopefully starting as soon as we get in on Monday morning. I'll be here to keep everyone in the loop.

-I don't know if everyone is getting it (Space Faerie Charm) by default. I have to check. The avatar and theme are indeed being granted by default.

New Premium Launch - Now Live!
Posted by Nynex
Posted on June 11, 2012, 10:41 am NST
New Premium features and 5th pet are coming soon. Keep checking back for more updates, and the arrival of the new premium!
Let us know what you think about the premium changes in the comments below!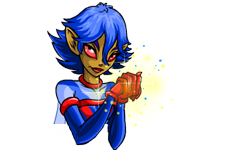 Launch Schedule:

IT HAS BEGUN!
Okay, not *quite* yet, but I've always wanted to say that.
They'll be starting very shortly with a bunch of back-end stuff that you won't see. Then they'll move on to membership pages, and finally all the site perks. This whole process will take a few hours to complete. We hope to be fully launched by early afternoon.
This will be your official update board so you're not sitting around refreshing and going mad even though we're all mad here.
Also, so we can have a group hug.
I will post any updates I have to keep you in the loop. I will likely not have time to answer too many questions during launch, though. We'll be running around flailing an--we'll be totally professional but pretty busy. Forgive me in advance.
Anyway, hang out if you like. I brought bagels.
UPDATE 1: 9:41 am
They started about 10 minutes ago. Moving right along. This entire update is just an excuse to post a screenshot of the last thing on the launch schedule:
http://images.neopets.com/premium/sneakpeeks/launchschedule.gif
UPDATE 2: 9:57 am
Yup.
Membership hub
is live now. I would suggest not using it at the moment, though. They're still testing it. But it's there if you want to take a look.
By the way, if you find any bugs, please hold on to them. I'll be posting a bug board in a bit!
UPDATE #3: 10:12 am
They pulled down the
membership hub
, just so people wouldn't use it. It'll be back up once they finish live testing. (We can see it in the office on live; it's just blocked for everyone else.)
I also currently have the notification bar on live here in the office. They're testing that as well!
UPDATE #4: 10:22 am
Breakfast burritos have been provided to the team by the tech director.
UPDATE #5: 10:41 am
Almost everything is live in the office now so that QA can test it. They're all like BAM! and POW! and BOOYAH! to all those live pages. This is what will take the most time, and the updates will come more slowly now.
The programmers are fixing a few bugs here and there when they come up.
While I do enjoy the occasional breakfast burrito, I am instead consuming delicious Red Vines.
(I'll create a new board if this one explodes.)
UPDATE #6:
11:34 am
QA is still plugging away and the tech folks are hard at work. I'll check back in after an hour or so - I have to actually do work today. Ha!
UPDATE #7: 12:48 pm
Still in testing. Nothing new to report... if you don't count the whole Lacie-has-it-and-no-one-else-does thing, and I don't, because that's just weird.
Charter will still be called Charter. That was a temp name for a temp board.
Back in an hour or so for update #2,342. (I forgot what number I'm on.)

Quiggle Day Roundup
Posted by Nynex
Posted on June 12, 2012, 3:46 pm NST
Marquee: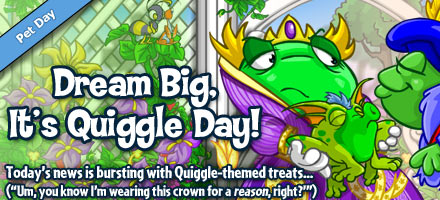 Colours: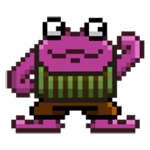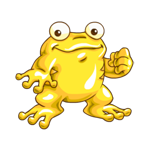 8-bit | Gold

Clothes: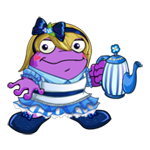 Mysterious Morphing Experiment 12
Posted by Nynex
Posted on June 14, 2012, 10:42 am NST
A new
Enchanting Music Box
morphing experiment has been released in the NC Mall.


Possible Stages:
Music Staff, Music Sheet Flower Foreground, Music Note Garland, Wig with Violin Accessory, Music Note Dress, Orchestra Pit Foreground, Conductor Baton and One Man Band

Nimmo Day Roundup
Posted by Nynex
Posted on June 14, 2012, 4:48 pm NST
Marquee: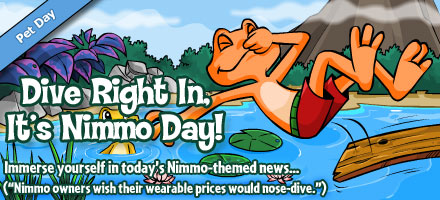 Colours: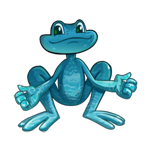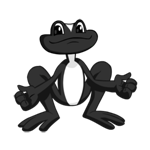 Water | Skunk

Clothes: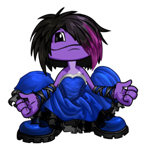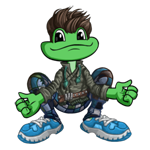 Eventide Petpets - New Dragoyle
Posted by Nynex
Posted on June 15, 2012, 3:14 pm NST
These Eventide petpets just can't wait to be released!


Eventide Dragoyle





Eventide Carmariller | Eventide Cobrall

Petpet Paint Brush