Your jnAccount:
Login
or
Register
| New to Jellyneo?
Click here!
News Archives
This page shows the available archives of our Neopets news. To start browsing, select a month below.
« Return to month listing

August Freebies
Posted by Nynex
Posted on August 1, 2011, 12:00 am NST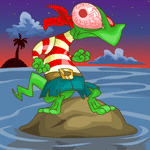 Welcome to August! A new month is here, so you can claim your
monthly freebie
foods and 2000NP!
Krawk Island
is still incomplete. Help Gavril McGill
retrieve
the floating island pieces and place them back together. There are a few variations to the Sudoku puzzle, so you may not have the same one as the example provided. Make sure to check your starting crew members before beginning the puzzle. Maybe after the island has been reformed, we will find the missing
Bug Eye McGee
!

All month long, the
Blumaroo - Chef Bonju
avatar will be available. Have the Mad About Orange avatar as your active, then mix a
Blumaroo Steak
, a
Gourmet Cooking For Your Pet
and an
Orange Juice
at
The Cooking Pot
.
Monkey Quest
has a
promotional offer
giving a one month membership to anyone who redeems a $25 Nickelodeon Game Card purchased at Toys R Us. Redeem the card before August 8th to receive the one month membership, 500 bonus NC and an exclusive virtual item.
---
Our content team has been hard at work with new guides and articles to help Neopians better understand the site and games. Here are some recent additions you may have missed!
Articles: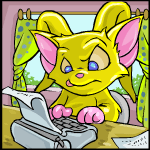 History of Royal Pets. What culture does your royal pet come from?
---
Donations:
Help us reach our yearly goal! We are coming up on our 7th year of bringing you ad-free Neopets help.
Donating to JN
means better uptime and dependable service to our users. We strive every year to improve our content and bring you the things you want most. All donations go straight to the cost of our host, and we do not see a penny of it. Donating will even earn you a special trophy for your jnAccount.

August Wit and Wizardry NC Collectible
Posted by Nynex
Posted on August 1, 2011, 11:00 am NST
The August NC Mall Wit & Wizardry collectible features
Jerdana
. This item will only be available in the NC Mall during the month of August!
Ahoy, what's that o'er there? It be another smiley fer the Neoboards!



*mate*

New Dung Petpets
Posted by Nynex
Posted on August 1, 2011, 2:44 pm NST



Darblat | Walking Carpet

New Quarter Master emote can be used on the Neoboards!



*quartermaster*

Treasure Keepers Closed Beta Gifts and New Site Theme
Posted by Nynex
Posted on August 2, 2011, 10:59 pm NST
Update:
Neopets: Treasure Keepers Open Beta Update! (8/3/11)
Our Open Beta is right around the corner. We're getting very close now...
While we can't announce the exact date, we wanted to share with you some specifics about how it will impact your game:
All game data will be reset.
All items purchased with Facebook Credits (FC) will be refunded to your Vault.
Shop expansions purchased with FC will also be retained.
Our Closed Beta testers will receive the following exclusive items for all the hard work:
A white Kadoatie
Mootix Wallpaper
A Statue of a Trapped Shopper
These will appear in your Vault after the data wipe and will never be made available to anyone outside the Closed Beta pool.
Be sure to check back in the forums for additional announcements and updates. Thanks again for your continued support!
-The NTK Team
All
Treasure Keepers
closed beta testers can now redeem prizes for completing quests and achievements. You can now unlock a
Treasure Keepers site theme
. To unlock the theme, visit the achievements page and click on the code provided. Visit the
Gypsy Wagon
to learn more about Treasure Keepers.
Current un-lockable codes:
Open For Business
Level 10
Neggery
Yesva
Level 20
The First Rule of Food Club
Sappy Love Story
The Wonderful Things She Buys
Gift of the Gab
Collect Coins from Adventures (10,000)
The storyteller's wagon is filled with treasure, and Katya grins as she gestures to her favourite trinkets. "Adventuring's quite profitable, eh? Tell you what. That's quite a story you told me. I almost half-believe it, and you should know, I only believe people half as much as they'd wish, which is twice as much as they deserve. For a story like that, though, you deserve a reward, and I aim to give you one. Just enter your code in the box below."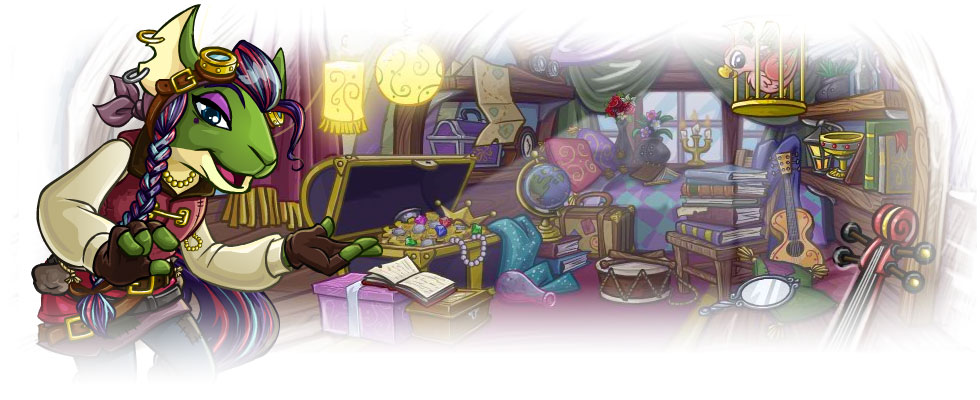 Brilliant! Just brilliant, really. That's a whizbang tale, and no mistake. As a reward, I have some of the finest treasures this side of Kreludor in this here wagon.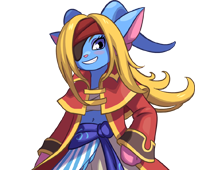 A code might grant you the Mysteriously Overflowing Gift Basket!



I sure am mysterious...

Maractite Petpets and Kyrii Day Plushies
Posted by Nynex
Posted on August 4, 2011, 5:55 pm NST
Maractite Petpets:



Kazeriu | Magmut

Kyrii Plushies:




Royal Boy | Royal Girl

New Rigger emote can be used on the Neoboards!



*rigger*

New Mini-Morphing Experiment Released
Posted by Nynex
Posted on August 5, 2011, 4:20 pm NST
Springabees have pollinated the NC Mall with a new Mysterious Morphing Experiment. The first stage of this mini-mme is the
MiniMME7-S1:Delightful Springabeehive
. Learn more about morphing experiments on our
guide
.
Possible Stages:
Tree Foreground, Background, Wings and Honeycomb Staff.
New Rower emote can be used on the Neoboards!



*rower*

Blumaroo Day Roundup
Posted by Nynex
Posted on August 8, 2011, 3:46 pm NST
Marquee: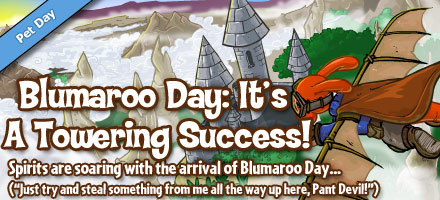 Clothing: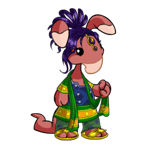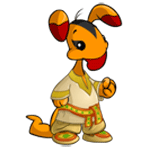 Colours: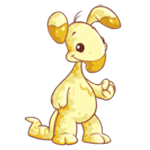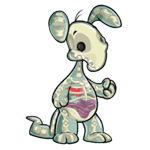 Custard | Transparent

The last pirate emote can now be used on the Neoboards!



*swabbie*

Krawk Island Revamp
Posted by Nynex
Posted on August 8, 2011, 5:19 pm NST
A new daily has been released. You can now visit
Anchor Management
and take a chance at chasing away the giant squid attacking the anchors holding Krawk Island in place. (We have added this daily to the preset
dailies
list.)
Scurvy Island:
Feel free to speculate on the inaccessible island marked with the Keep Out signs. It may look a lot like
Scurvy Island
. What do you think?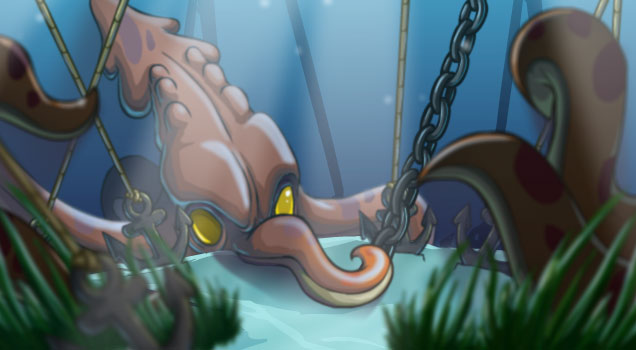 Krawk Island | Warf Wharf | Keep Out | Governor's Mansion
Regarding Prizes:
snarkie, 8 Aug 2011 - 5:23 pm
It's coming! There's a bug when the page went live so the programmers are working on it.
As you may have noticed, there's been a glitch with the prize page for Krawk Island. (The Governor's Mansion page should be granting your end prizes for participating in search/retrieval before directing you to the Anchor Management daily.) The programmers are working on it as we speak so it should be fixed shortly. Sorry for delay! =/

Prize Glitch Answers
, 8 Aug 2011 - 7:22 pm
Have a blue topic so it's easier to see! I even included a magical swabbie for good measure. *nod*

- Prize glitch is still being worked on. Hopefully fixed soon. *fingers crossed* As for info, I'll just paste what I already posted! "Yes, the daily prize and the event prizes are different. You should be awarded prizes - based on participation - the first time you go to the Governor's mansion. (They're REALLY obvious so you'll know when you get them.) Then you're given access to the daily. Right now, you're just being taken straight to the daily and skipping prizes. That's what they're working on.

- If you already did the daily today, that won't affect claiming prizes. You'll still get them. And you can continue to do the daily... well, daily.

- Frank says hello.

If you would be so kind as to keep this bumped, I'd appreciate it! (Don't go insane and hit the post cap, though. Don't want it to get deleted.)
Just doing some checking. Give us a few more minutes.

Then we'll stick around for a bit to make sure it's really fixed.
While you wait, why not answer the new
survey
, and let TNT know what you think of the event.

Krawk Island Disappearance Prizes
Posted by Nynex
Posted on August 8, 2011, 9:46 pm NST
You can now claim your participation prizes at the
Governor's Mansion
. You will also unlock an avatar and the
Krawk Island Site Theme
! Prizes are based on your participation. For completing the tasks on the day they were released you will receive all the prizes and the site theme.
Something Has Happened!
You are now eligible to use 'Krawken Attack' as an avatar on the NeoBoards!






You can find a list of the possible Anchor Management prizes on our
guide
.

Treasure Keepers Open Beta
Posted by Nynex
Posted on August 8, 2011, 10:10 pm NST
Treasure Keepers
is now open for everyone. You will need a Facebook account to play (you must be over the age of 13 to create a Facebook account according to
Facebook Policy
). While playing Treasure Keepers, you will unlock achievements that award special item codes that can be redeemed on Neopets. (Due to age restrictions and offsite policy for anyone under the age of 13, you will not be able to redeem any item codes.)
So, what are you waiting for? Start setting up shop, and explore Portal City!
FAQ:
Can I log in to Treasure Keepers with my Neopets account?
No, you'll have to log in to Treasure Keepers with your Facebook account.
What is Treasure Keepers and how do I play it?
Treasure Keepers is a brand-new Facebook game that combines shop management, item collection adventures, and Neopia all in one! To play, click on the "Play Now" button on the main Treasure Keepers hub page on Neopets.com, which will take you to Facebook. You can also reach the game via Facebook.
How do I earn codes in Treasure Keepers?
Codes are given out in Treasure Keepers when you reach certain achievements, such as leveling up.
How do I redeem a code?
To redeem a code on Neopets.com, go to the main Treasure Keepers hub page and then click on the "Redeem Code" button. That will take you to a page where you can enter your code.
How long can I use a code?
Codes never expire! They're good until you redeem them. (Remember, though, that each code can only be used once.)
Do I have to be logged into Neopets to redeem a code?
Yes, in order to redeem a code on Neopets.com and receive the rewards from it, you must be logged in.
What if I don't have a Facebook account?
Sorry, you'll need a Facebook account to play Treasure Keepers.
What if I lost my code?
If you earned the code in Treasure Keepers, you can go back to the game on Facebook to find the code. It'll be listed with your achievements. If the code came from Neopets, try going back to the page where you found it. It should still be there. If that doesn't work, visit the Help Centre for assistance. Remember, it's always a good idea to write down your codes, just in case.
What is the difference between the codes I receive on Neopets and the ones from Treasure Keepers?
The codes given out on Neopets.com are used in the Facebook game for Treasure Keepers rewards and do not affect your Neopets account. Codes you receive in Treasure Keepers are redeemed on Neopets.com and award prizes for your Neopets account
Why can't I see the Treasure Keepers Gypsy Wagon on Neopets.com?
Treasure Keepers is only available to Neopets users who are 13 or older. If the birthdate attached to your Neopets account indicates that you are under 13 years of age, you won't be able to access Treasure Keepers through Neopets.com.
Will Treasure Keepers be available in my language? If not, can I still play it?
Sorry, Treasure Keepers is only available in English. If you'd still like to play, though, you're welcome to play in English.
I entered my code, but it doesn't work. What should I do?
Try entering the code again. If that doesn't work, go back to Treasure Keepers and write down the code to be sure you enter it correctly on Neopets.com. If you're still having problems after going through these steps, please contact the Help Centre for further assistance.
Treasure Keepers Forum Discussion:
Feel free to join the
Treasure Keepers discussion
on the Jellyneo forums. You may find a few Neofriends to help you play the game and unlock new map areas to explore.