Your jnAccount:
Login
or
Register
| New to Jellyneo?
Click here!
News Archives
This page shows the available archives of our Neopets news. To start browsing, select a month below.
« Return to month listing

May Monthly Freebies
Posted by Nynex
Posted on May 1, 2011, 12:00 am NST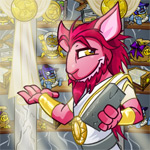 May
freebies
are here! Collect some free food and 2,000NP!
The Altador Cup
prize shop
will be open until May 25th. Use up the last of your points from AC V before the shop closes. You will lose all previous points earned if you do not use them up. Altador Cup VI is right around the corner. We will have some special pre-game announcements and news coming out soon. Start thinking about what team you will be playing this year. :)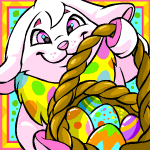 Negg hunting for the
Festival of Neggs
celebration will continue until May 5th. Make sure to collect a special plastic Negg each day. The community challenge is still short on its 5 million Neggs goal. Hopefully each and every Negg is found, we don't want any leftover Neggs being forgotten (at least the plastic ones won't rot!).
You only have the rest of today to finish up the
Jellyneo Negg Hunt
. We have had a wonderful turnout this year, and will be wrapping up the hunt at midnight tonight (11:59pm NST). After the hunt has come to a close, we will be tabulating the final results. Winners and high scores will not be announced for a few days, as we will be putting together a full solution guide and preparing the trophies.
Donations! :D We have been pouring out our hard work so you can enjoy the number one up-to-date ad-free Neopets help site in the world! But we need
donations
to survive. We appreciate any donation given as it pays our hosting bill each month. Dreamhost ensures that every penny you donate goes to help pay for our hosting. If you would like to help us out, you can click
here
. If you are considering starting your own website, we offer a discount code that both saves you money, and helps pay for our hosting.

Lupe Day Roundup
Posted by Nynex
Posted on May 2, 2011, 2:00 pm NST
Frontpage Marquee: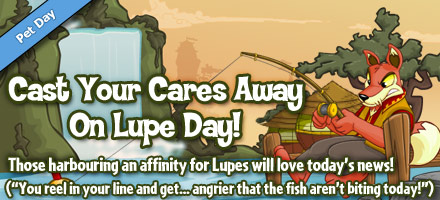 Colours: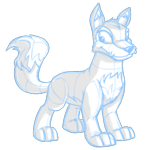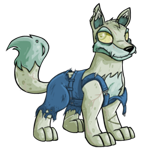 Sketch | Zombie

Clothing: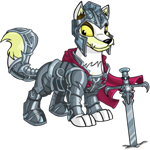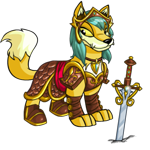 Plushies:



Spotted | White

NC Mall Wit and Wizardry May Collectible
Posted by Nynex
Posted on May 2, 2011, 3:02 pm NST
The May NC Mall Wit & Wizardry collectible features
King Hagan
. This item will only be available in the NC Mall during the month of May!

New and Sparkly Jubjub Power Bounce Theme
Posted by Nynex
Posted on May 4, 2011, 10:56 am NST
The
Shenkuu Jubjub Power Bounce
prize set will be retiring soon. We have a preview of the new theme and tokens to follow.
Game Tokens:
Mall News with Prize Previews: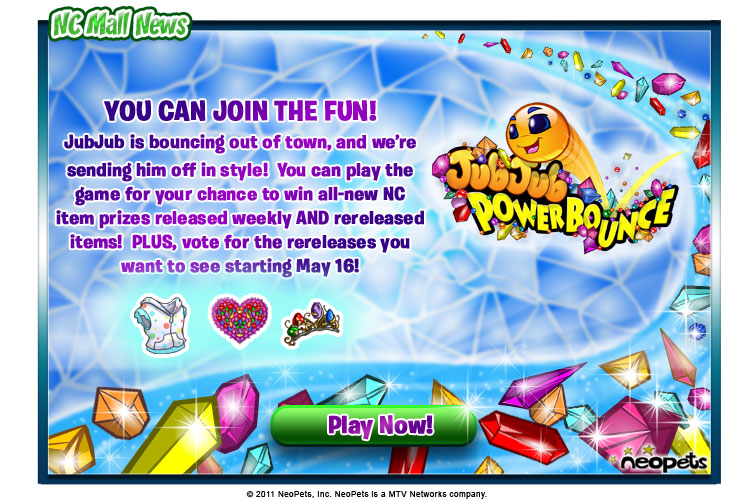 Habitarium
users might be interested in the below items to decorate their habitarium.
New Mall Habitarium Items:

Festival of Neggs - Site Theme and Bonus
Posted by Nynex
Posted on May 5, 2011, 12:16 am NST
For collecting all the special plastic neggs during the
Festival of Neggs
hunt, you will be awarded with the
Hollowed Negg Tree Background
, and the
Festival of Neggs site theme
for collecting each negg the day it was released!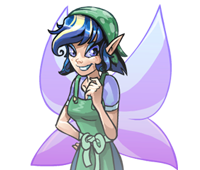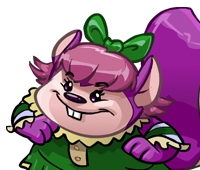 Community Challenge:
Today is the last day to collect the remaining plain plastic neggs in Neopia. Help the community challenge reach 5 million neggs by the end of today to earn a special prize!

New Game - S.M.E.L.T.
Posted by Nynex
Posted on May 5, 2011, 12:50 pm NST
S.M.E.L.T. is now playable, and the
New Game Challenge
has started. :)
New Game Challenge Marquee: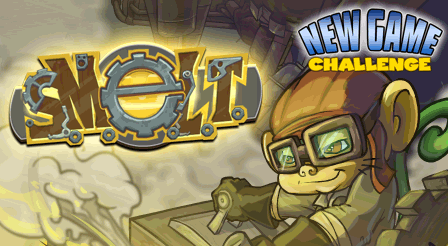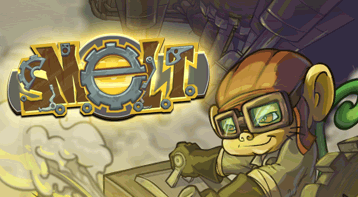 Buttons: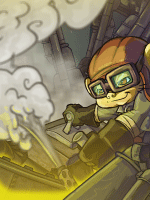 Description:
S.M.E.L.T.: Tangor, Moltara's top tinkerer, has added a new metal-cutting department to his workshop, and orders for parts are flooding in from inventors all over Neopia! It's your job to help Tangor cut these parts for his customers, and you'll need to move quickly, because Tangor's clients need those parts as soon as possible! Metal isn't cheap, so be sure to fit as many parts as you can on each sheet. If you run out of room, you might be able to smelt the metal and get a new sheet to punch parts out of. Now, off you go!

Gameroom - Play now!

Trophies:




Featured Game Image: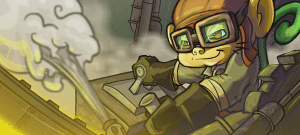 NC Ticket:

New Game Challenge Prizes:
Jubjub Power Bounce:
The new Gem board has been released. Our
Jubjub Power Bounce Guide
has been updated with all the new prizes you can earn.

Tyrannian Victory Day Goodies
Posted by Nynex
Posted on May 9, 2011, 7:12 pm NST
Frontpage Image: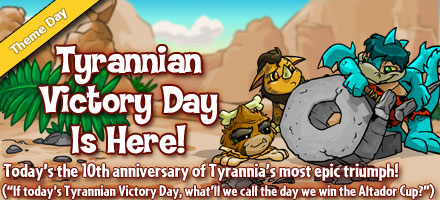 Tyrannian Wocky: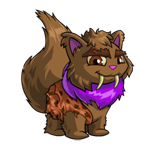 Tyrannian Petpets:



Babyca | Gabar
Morphing Experiment Update:
The second stage has been spotted for the
MME9-S1: Nearly Inescapable Tank
. Possible stages remaining are: Building and Tentacle Background, Tentacle Skirt, Tentacle Wig, and Slimed Full Foreground.
Neopets Maintenance!
Neopets will be down for maintenance today (May 9th). The downtime will be starting at 11:00pm NST, and should only last for approximately 3 hours.

New Wheel, New Avatar!
Posted by Illusioniste
Posted on May 13, 2011, 4:06 pm NST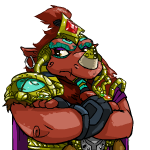 The
Wheel of Extravagance
is a newly released daily activity. It costs 100,000NP to spin, but the prizes might be worth it. Will you get NP? Stamps? Backgrounds? Rare items? Or will you go away empty handed? Well, there's only one way to find out!
Our guide is here. The wheel has also been added to our dailies presets.
If you're extremely lucky and land on the blank square spot, you get the "High Roller" avatar! (Check your
Neoboard preferences
afterward.)


8-Bit Day - Caption Contest 1206
Posted by Nynex
Posted on May 17, 2011, 1:05 pm NST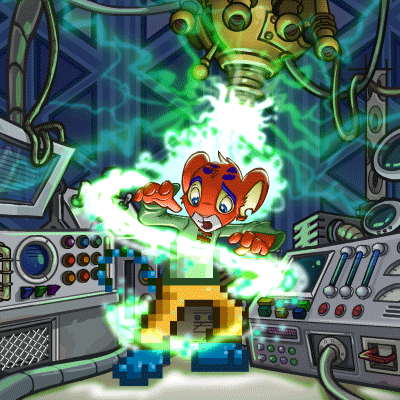 8-Bit Grundo: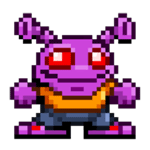 Wearables: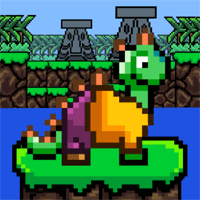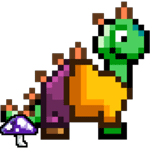 New Island Petpet Colours
Posted by Nynex
Posted on May 17, 2011, 4:31 pm NST



Sandan | Turtmid
JN Update:
I am extremely excited to announce that Illusioniste, a long time graphic designer here at JN, has been promoted to be an administrator! To start off, she will be overseeing some fun projects that will revamp various parts of JN, along with a new department coming this summer. Illy will be taking the place of Terry, another staffer who has been around forever, who recently retired. He'll now be spending his days working full time from his ice cream truck, so please wish him well! :)