Your jnAccount:
Login
or
Register
| New to Jellyneo?
Click here!
News Archives
This page shows the available archives of our Neopets news. To start browsing, select a month below.
« Return to month listing

February Monthly Freebies
Posted by Nynex
Posted on February 1, 2011, 12:06 am NST
February monthly
freebies
are here at last. Pick up some random food, and 2000np to hold you over until next month ;)

The
Valentines Site Theme
is available this month. It can only be obtained on Valentines (February 14th) by sending
A Mysterious Valentines Card
to another user. Remember, the card must be sent by a person without the site theme in order for it to be unlocked.
The Valentines Chia Avatar is also available on the 13th and 14th of this month. You can unlock it by sending
this
neogreeting on either day.
If you already have this avatar, or are looking to obtain it, we have some Neoboard fonts that fit the occasion! Or you can use a standard pre-made font with any avatar combination you wish. Just head on over to our
Neoboard Fonts
section to learn how to use them on the Neoboards.



neoHTML
My heart was blinded by you!


neoHTML

& forever;      
                 it will be me and you . . . ♥
neoHTML

──────────╱╲╲╱──
     my heart only beats for you. ♥

Thanks to all the wonderful donations, we have come closer to our
goal for the year
. If you would like to help us with our hosting costs, check out all the details on our
Donate to Jellyneo
page, and even earn yourself a special jnAccount trophy!

February Menace and Mischief NC Collectible
Posted by Nynex
Posted on February 1, 2011, 2:05 pm NST
The February NC Mall Menace and Mischief collectible features the
Bringer of the Night
. This item will only be available in the NC Mall during the month of February!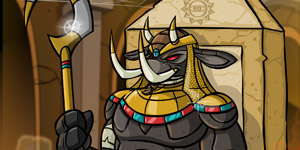 Caption Contest 1183
Posted by Nynex
Posted on February 1, 2011, 2:09 pm NST
A Mysterious Discovery - Is it getting warm in here?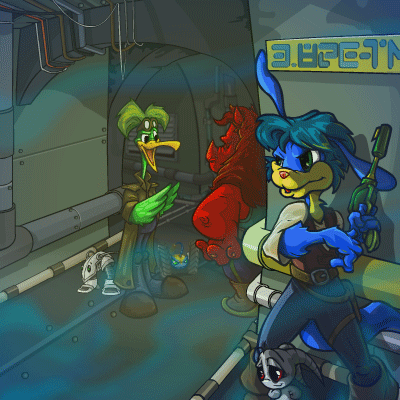 Shenkuu Lunar Festival
Posted by Nynex
Posted on February 2, 2011, 1:50 pm NST
Celebrate the Shenkuu Lunar Festival today! (Happy Chinese New Year)
Frontpage Marquee: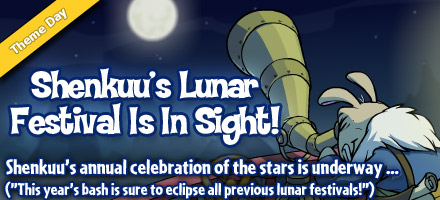 Lunar Temple Prize:

If the moon phases baffle you, review our
Shenkuu Lunar Temple
guide.

New Petpet Colours!
Posted by Nynex
Posted on February 2, 2011, 1:54 pm NST
New Bartamus colours in time for Jhudora day, as well as some starry and grey petpet colours
Bartamus:



Desert | Zombie

Grey Petpets:




Camelior | Gwortz

Starry Petpets:




Eizzil | Snowbunny

No New Features! - 02-03-2011
Posted by Nynex
Posted on February 3, 2011, 6:51 pm NST
JN Downtime Notice:
Our host has scheduled maintenance on Friday, February 4th from 10PM PST (NST) to midnight.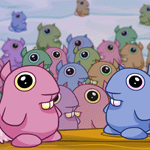 We ate it!
As you've probably noticed, New Features hasn't been updated today. We're having some issues that prevent us from updating the site... at least that's what the Server Meepits say.

They will be working hard overnight to fix this, so we hope to have a double dose of New Features for you tomorrow. We know it's Zafara Day today, so we apologise to Zafaras everywhere for missing their special day and forcing them to celebrate with Jhudora. (We don't think she has anything to do with these issues, but you never know. We'll be sure to investigate.)

Sorry for the inconvenience.

- The Zaffy/Jhudora Peace Treaty Team
Tomorrows news might include an update for the New Game Challenge as Shenkuu Warrior II is released!
Jubjub Power Bounces also awarded new prizes today, but with the site problems, the game is not functioning properly. So hang on to your tokens until the issue is resolved.

New Game Challenge - Shenkuu Warrior II
Posted by Nynex
Posted on February 4, 2011, 4:42 pm NST
The new game challenge for
Shenkuu Warrior II
has been released. View the prizes on our
New Game Challenge Guide
.
New Game Challenge Marquee: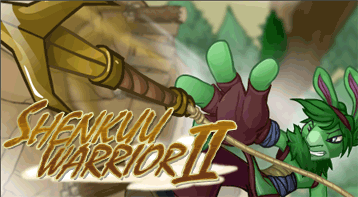 News Banner:


Glitch Alert: Auctions, Attic, Neolodge + more!
Posted by Dave
Posted on February 6, 2011, 10:17 am NST
It seems as if several scheduled areas on Neopets are no longer functioning at the moment. It's likely that
Cronjobbia
has left her post for a weekend break and is no longer running these functions. Have no fear, TNT will probably have Cronjobbia back running these areas by Monday morning. :)
Known Affected Areas:
The Neolodge
Auctions
Almost Abandoned Attic
If you know of anymore funkiness, post in comments!


Rawr, I hate programmers!
If you're bored sitting around waiting for that Seasonal Attack Pea auction you just snagged to process, why not check out what we need to have
modeled
? We can use all the help we can get.

Caption Contest 1184
Posted by Nynex
Posted on February 7, 2011, 2:50 pm NST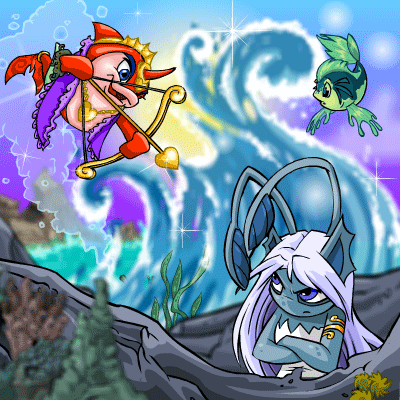 Year 7 Premium Collectible Card: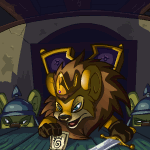 Faerie Quests Re-open!
Posted by Nynex
Posted on February 7, 2011, 3:05 pm NST
Visit the new
Faerie Quests
page for a random faerie item. Visit each day to earn a special prize on February 24th. Please read the official
Faerie Quest Event FAQ
for more details. Learn about each type of
Faerie
in Neopia.

NC Crafters Quest:
A new Crafters Faerie (Delina) will be giving out NC Quests. These will be randomly given out at the
Faerie Quests
. Each material costs 75nc each. (Needed crafting materials for each wearable is listed in the item notes.)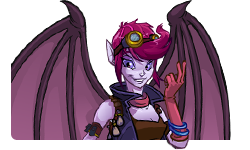 Crafting Materials:




Crafted Items: