Your jnAccount:
Login
or
Register
| New to Jellyneo?
Click here!
News Archives
This page shows the available archives of our Neopets news. To start browsing, select a month below.
« Return to month listing

October Freebies
Posted by Nynex
Posted on October 1, 2011, 12:00 am NST

October is here, and it is time to grab some tasty treats and 2000np at the
monthly freebies
.
We Need You!
- We are looking for the solutions to a number of unsolved
Cooking Pot
items. If you know the solutions to any of the unknown combinations located at the bottom of the guide, feel free to send in a
bug report
. You can also head on over to our
We Need You
forum topic to post tested recipes and any solutions you may find.

???
Donations
- We are just a few hundred shy of our goal for this year. If you can contribute and help pay for our hosting costs, check out the details on the
donate to Jellyneo
page. Donators earn a place in our hearts and a shiny trophy for their jnAccount! :D

October Famous Dailies Collectible
Posted by Nynex
Posted on October 3, 2011, 10:41 am NST
The October NC Mall Famous Dailies collectible features
Sidney
. This item will only be available in the NC Mall during the month of October!

Grarrl Day Roundup
Posted by Nynex
Posted on October 3, 2011, 1:19 pm NST
Marquee: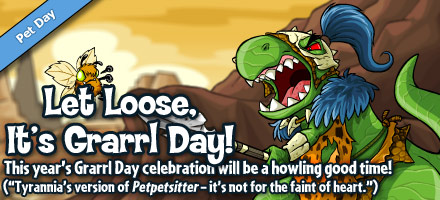 Colours: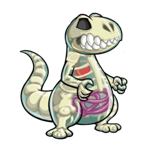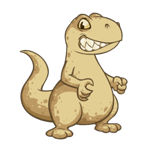 Transparent | Biscuit

Clothes: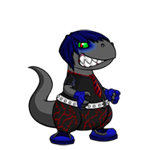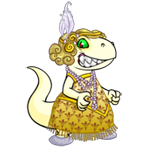 Items:



Tyrannian Petpets
Posted by Nynex
Posted on October 3, 2011, 1:19 pm NST



Horus | Marlock

Enter Your Pet! - Jellyneo's Costume Contest

Nox Memorial Day
Posted by Nynex
Posted on October 4, 2011, 2:21 pm NST
Marquee: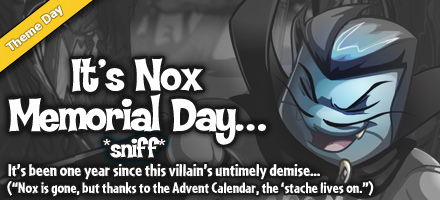 Battledome Item:

Stamps:


Neoboard Emotes:

*nox*

*tombstone*

Caption: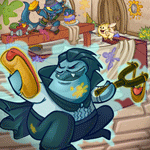 Deathly Union Costume Pack - Coming Soon
Posted by Nynex
Posted on October 4, 2011, 6:41 pm NST
A new costume pack and mystery capsule will be coming to the NC Mall soon.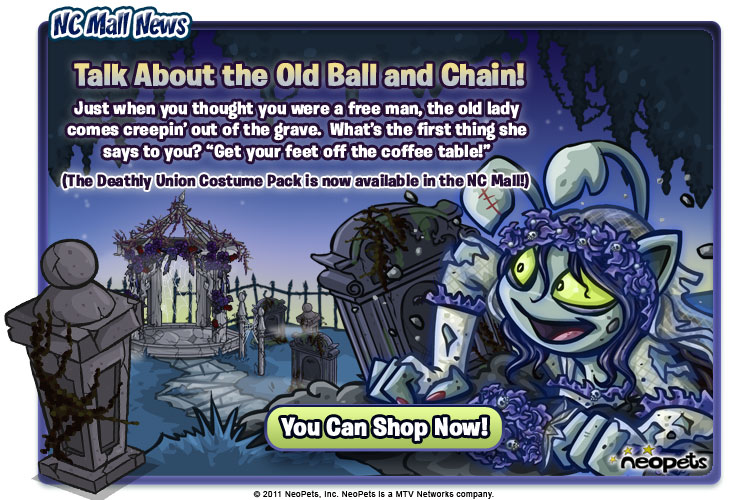 Gift Box and Mystery Capsule:

NC Mall - Free Castle Nox Key
Posted by Illusioniste
Posted on October 5, 2011, 8:03 am NST
Good morning, Neopia! As we all remember
Hubrid Nox
today, the
NC Mall
is paying tribute by offering a free
Castle Nox Corridor of Chance Key 1-Pack
to those with Mall access. It should show up right when you go to the Mall. Since this is an NC item that does not give you any Neopoints at all, you are allowed to claim the freebie on side accounts.
Current Castle Nox prizes include wigs, masks, and dresses of varying colours. You can see a full listing of them in our
Corridor of Chance guide
.
Handy Tip:
If you want one of the filigree masks, wear a
Snow SPLAT
and then visit the machine.

Treasure Keepers - Updates 10-5-2011
Posted by Nynex
Posted on October 5, 2011, 9:21 am NST
A number of new updates have been added!
In the past, we have stressed that items will drop on any map, regardless of type. This made finding the appropriate
Resistance Quest
item difficult. Each zone will now only drop specific types of items. We will be adding a list of these items to the
Adventure Maps
guide by this weekend, at the earliest.
The "sell to friends" option has been removed. You can now place items on a "reserved" table once you reach level 6. The reserved items can only be sold to friends.
To advertise items you want to sell to friends, you will need to place a Reserved table. Items placed on this table will be for friends only.
You will want to advertise your sale to all of your friends. Click (and hold) on the table to activate the options for that table. You will see the options to Move, Rotate, Place item, Store, or Advertise. Clicking Advertise, you will be able to post a notice to all of your friends that you have items for sale. If they purchase the items on your reserved table, you can earn more achievements.
A number of new Achievements have been added. Soon you will be able to earn the Networking and Supply and Demand achievement tiers. To earn the Networking achievement, you will need to advertise your sale items to your friends. To earn the Supply and Demand, your friends will need to purchase items from your reserved table.
Networking (10)
Networking (20)
Networking (30)
Networking (40)
Networking (50)
Supply and Demand (10)
Supply and Demand (20)
Supply and Demand (30)
Supply and Demand (40)
Supply and Demand (50)
New Quests! Sentry Volander and Firruk the Squaddie need your help. These quests will be added to our
quest listing
shortly.
Coming soon: Spooky things and harvesting!
Feel free to leave a
comment below
.

Pteri Day Goodie
Posted by Nynex
Posted on October 7, 2011, 3:24 pm NST
A new Baby Pteri Plushie has appeared. Perhaps this will replace the
unannounced version
discovered years ago.
Plushie:



New | Old

Sponsor Activities
Posted by Nynex
Posted on October 8, 2011, 5:29 pm NST
Two new sponsor activities have started this week. Each one gives away an exclusive virtual prize for completing the activity. (Sponsor activities are limited by location)
The first one released is the
Arthur Christmas Operations Room
. Each week a new task will be posted on the Naughty or Nice Mission list. Complete the task each week and earn NP. Finish all the tasks, and you can earn a bonus item.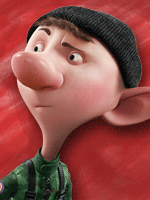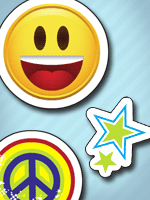 The second one is the
Orajel My Way
sticker activity. There are 100 stickers to collect. Visit each day to find the hidden sticker location. Find all of the stickers to earn an exclusive virtual item.
You can find these sponsor activities and more on our
30k Sponsor Guide
. These sponsors have also been added to the
preset dailies
list.