Your jnAccount:
Login
or
Register
| New to Jellyneo?
Click here!
News Archives
This page shows the available archives of our Neopets news. To start browsing, select a month below.
« Return to month listing

July Freebies
Posted by Nynex
Posted on July 1, 2010, 12:00 am NST
Mmmm, free food! It's July, and time to collect your
monthly freebies
of random junk food and 2000np!
---

Emotion Searching:
We added a ton of other species to our list of pet emotions> we're trying to hunt down. If you have any of the Neopet/color combos we need, if you could get your pet into the emotion we're missing, send in a bug report with the pet name and we'll get what we need! :) Many of the emotions we are missing are for sick pets. This will require your pet come down with a nasty illness. That Poisonous Jelly might not look all that appealing to them, but assure them that they will be fine after a few visits to the
Healing Springs
.

Wearable Searching:
We're still looking for a bunch of Wearables for a modeling project. If you have any of the items on our list, we just need you to put them on your Neopet and give us the pet's name so we can grab what we need. They're mostly single species items, and the quicker we finish hunting these wearables down, the faster we can release our big project! :D

Estimated Values:
We are looking for the Estimated Value for some
Rarity 99 or Rarity 100
items. These items will be classified in your SDB as Super Rare and Ultra Rare. If you think you may have the information we are looking for, head over to
this forum topic
.

Neohome 2.0 Previews:
We recently started adding previews of furniture items in Neohomes 2.0 to the Item Database, but we
need about 600 items
still! If you have any of the items on our list, please
post in our forum topic
, or let noileh know, as she's compiling all of the previews and uploading them to the Item Database for display.
Apply for JN Staff!
We're currently looking to hire Petpet Park Writers, Game Guide Writers, and Article Writers. If you're interested in any of those positions, please check out our
hiring page
for all the details. Previous applicants will be hearing a response back from us shortly, as we make the final decisions.
---
Today starts the first day of the Altador Cup V Finals! The top 16 teams will be split into a match-off between 4 teams (1-4, 5-8, 9-12, 13-16), each team grouped by ranking. The first phase will last 2 days. The winners of each match-off will face off to claim the top ranking in that group. The remaining bottom 2 teams will face off to determine the 17th and 18th place.
On Tuesday, July 6th the winners will be announced, and the prize shop will be open! Some of the prize previews are located
here
. Remember, not all the prize images have been found, and there is still a possibility for a paint brush to be included as one of the top prizes.
---
By the way, Happy Canada Day to all the Canucks out there! ;D




Defenders of Neopia:Series 2 - Mission 5
Posted by Nynex
Posted on July 1, 2010, 4:58 pm NST
Someone is stirring up some trouble in Tyrannia, in the latest
Defenders of Neopia
. To get the Cybunny Scout as a challenger, view
this trading card
.

NEW BATTLEDOME CHALLENGER!!!
Cybunny Scout will be waiting for you in the BATTLEDOME!!!
The Cybunny Scout may not be evil, but she isn't someone you want attacking you...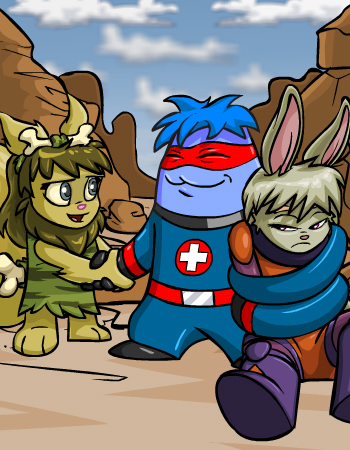 You helped get Scout under control! Thanks a lot for your help with this situation. As a reward you will receive a trophy!



New Event: Save The Wheels
Posted by Terry
Posted on July 1, 2010, 5:42 pm NST
TNT Staff Tournament:
The
Semi-final
round has concluded, and the winners announced. You can now collect any
prizes
you may have earned.
With the release of Neopets' new
Help and Support Center
comes... the unintentional announcement of the next site event!
Titled
Save The Wheels
, I can only imagine that it's an event about... saving the wheels of Neopia. But who knows?
As usual, stay tuned to JN for more info... which I suspect will be coming soon. ;)
JN AC Tourney:
The
results
are in and trophies have been handed out, both to the top 3 staffers, and the users who made some good guesses.

Save The Wheels - Items
Posted by Nynex
Posted on July 6, 2010, 12:34 am NST
With the news of a possible new site event, we have uncovered a few possible items for
Save The Wheels
.
Altador Cup NC Challenge:
The bonus prizes for completing the
NC Challenge
have been awarded,
claim
your prizes now.

Caption Contest 1125
Posted by Nynex
Posted on July 6, 2010, 1:58 pm NST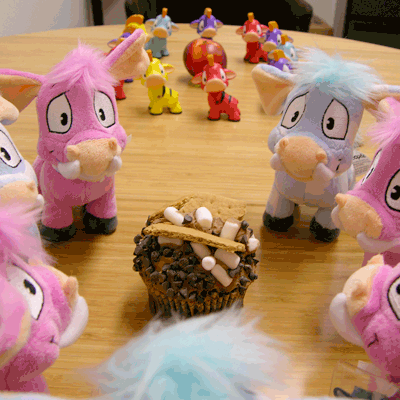 Om nom nom!

NC Mall - 3rd Birthday Goodie Bags
Posted by Nynex
Posted on July 6, 2010, 2:42 pm NST
The NC Mall is celebrating its 3rd birthday with some free goodie bags! Visit the Birthday Shop in the
NC Mall
and claim your free bag today. Elite shoppers will find a special bag in the Elite Boutique shop. (: (Bags may give errors. If you use the Mall search for 'goodie', 'third', or 'birthday' you can claim the Elite bag.) The remaining unreleased bag will probably show up in the Mall next week.






Unreleased:



Save the Wheels - Wheel of Knowledge is Broken
Posted by Nynex
Posted on July 7, 2010, 1:21 pm NST
The Save the Wheels event has begun, the
Wheel of Knowledge
seems to be broken. No news on how the wheel will be repaired, stay tuned for more details on this event! Hopefully the Wheel's knowledge will not be lost forever! (Thanks to thraise via contact form for letting us know!)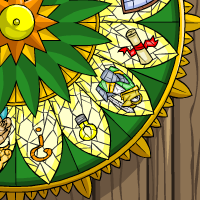 Oh dear! The Wheel of Knowledge appears to be broken... and yet, it seems that someone is hard at work repairing it. What could be happening?

Save the Wheels!
Posted by Nynex
Posted on July 7, 2010, 4:56 pm NST
Save the Wheels
, and discard your NP! For a price, you may donate your NP to obtain some valuables and save a few Neopian Wheels from destruction! Check out our
Save the Wheels Guide
for a list of donation amounts and prizes.






Donation Prize Guide

New Plushie Petpets
Posted by Nynex
Posted on July 7, 2010, 8:18 pm NST



Chuchuana | Faellie

Ixi Day Roundup
Posted by Nynex
Posted on July 8, 2010, 3:25 pm NST
Update
: The
news
for July 9th is out. Hooray tech Myncis!
Loyal User Perk:
The amount of trade lots you can have up at one time has been increased to 15. (for accounts with an age of 3+ years)
The Official Neopets Team Message Board:
We're having a few issues with our dev servers that are preventing us from syncing the regular site updates today. The tech Myncis said something about CPU overload and disc space and OMG HELP US! Anyway, they're working on it now and the word is that it may take quite a while to resolve, so we just wanted to give a heads up to those waiting for it that the site sync might not happen at all today. Assuming everything is fixed by morning, we'll sync first thing and then continue with your regularly scheduled New Features later on in the day. If it's not fixed… well, we'll assume Dr. Sloth is involved and flee for our lives.

Thank goodness it's almost Friday.

- The Neopets Team
Colours: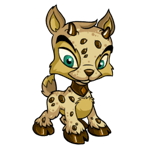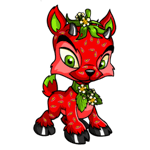 Biscuit | Strawberry

Clothes: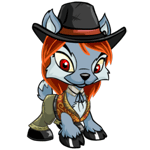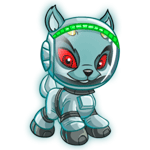 Caption: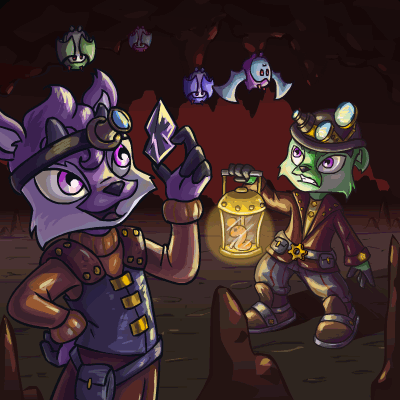 Neodeck Cards: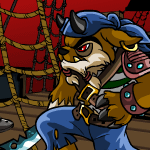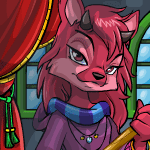 Petty Crewmate | Tarla