Your jnAccount:
Login
or
Register
| New to Jellyneo?
Click here!
News Archives
This page shows the available archives of our Neopets news. To start browsing, select a month below.
« Return to month listing

November Freebies
Posted by Nynex
Posted on November 1, 2010, 12:00 am NST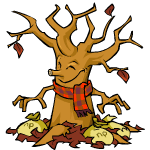 Okay, okay, so we didn't get any new trick or treat goodie bags this year. Put down the eggs and toilet paper! It's November, and you can now collect this month's
freebie
foods and 2,000 NP. You didn't really want new spooky foods, right? :P (Maybe there will be a post-Halloween giveaway.)
Don't eat me!
The November NC Collectible will feature the Princess Lunara Collectors Dress, and will be the final item from the Royal Treatment collection. It will only be available from the NC Mall during the month of November.
Make sure to check out our Faeries' Ruin plot coverage and catch up on all the previous steps.
There will be a new chapter update later today.
Update:
TNT announced that chapter 9 will not be out today. ):
We are still in need of a number of
models
to show off all the recent wearable items. Submit your pet (or anyone's pet) wearing any of the items we need previews of for our modeling project.
Dark Lurker Avatar Update:
We've received several reports that the Dark Lurker avatar is still available, so it seems to not be time sensitive in relation to Halloween. (The avatar is randomly awarded when restocking an item from a shop in the Haunted Woods area.) Happy avatar collecting!

Caption Contest 1159
Posted by Nynex
Posted on November 1, 2010, 12:49 pm NST
A bit of trickery the day after the night of spooks.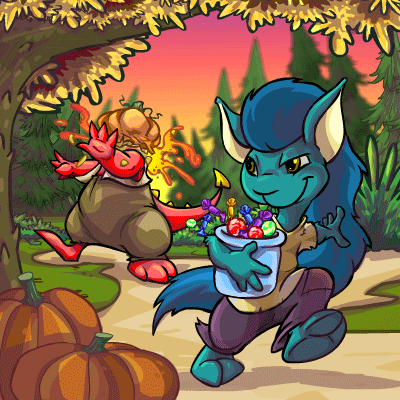 Wh-ho turned out the lights?
New Neoboard Emotes:

*gnorbu*

*pteri*

The Faeries' Ruin - Chapter 9
Posted by Illusioniste
Posted on November 2, 2010, 2:22 pm NST
The long-awaited
Chapter 9
is finally out! Brynn and Xandra meet up again, although it's not under the best circumstances. And Hanso... well, he's literally catapulted away from the fight.
Head over to the Wraith Caverns to start. Our guide is here.
To live, to breathe, you're taking over meeee!


Petpetpet Habitarium
Posted by Nynex
Posted on November 3, 2010, 3:16 pm NST
Petpetpet Habitats is making its return. We brought you news of this game back in
Feburary of 2008
, when the game was still under development. In April of 2008, the game was released to Premium members for
Beta Testing
. The game remained in beta for over a year, and then mysteriously vanished.
We have had news from the Neopets Facebook page that the game will be making a return with the name Professor Milton Clodbottle's Astounding Habitarium. They released some sneak peek sketches of the game.
We have also come across a number of new Habitarium items that will be released soon. Looks like the game will have some new interesting features.
Battlefield Legends:
Check out our
Game Guide
for game tips and prizes.

Caption Contest 1160
Posted by Nynex
Posted on November 3, 2010, 4:52 pm NST
So slorgs are a little slow to the party. Better late than never!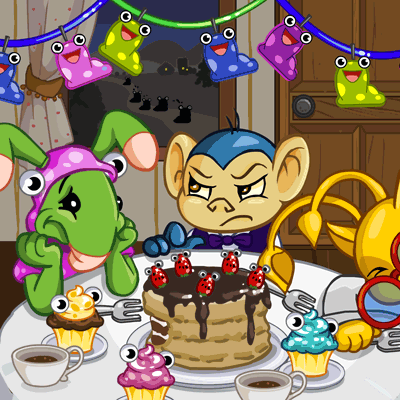 ..and the slorgs come marching one by one, hurrah! hurrah!
The little one left a slimy trail, hurrah! hurrah!

Neomail Cookie Grabbers
Posted by Dave
Posted on November 3, 2010, 5:11 pm NST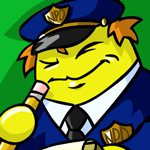 We've received a couple reports about cookie grabbers making their way into Neomails. Before you panic, visit the
Neopets Preferences
page and tick off the "Plain text Neomail" option. This will block any risky Neomails from getting through to you and strip out anything harmful.
I'd also like to take this time to educate everyone on cookie grabbers and how they work! I posted this as a comment over at the wonderful
Neopian Adults
LiveJournal community, and I figured it'd be a good thing to post on the front page of JN as well. My explanation of cookie grabbers...
All "cookie grabbers" work on the same fundamental principle that aithyne mentioned: duplicating the string of information that your Neopets cookie contains and then using that information to login to your account.

A cookie is a file on your computer that your browser manages. It holds a string of information that a web server wants to remember about you later on. (For those who don't know, a "string" is a bunch of characters mashed together. They can be sentences, words, or whatever else you can think of typing with your keyboard.) Cookies are NOT the same as telling your browser to "save" or "remember" the password for when you login to websites. Those passwords are kept locked up safely by your browser and are not available to things like Javascript, which is what CGers are generally execute in.

Sessions are a way for web servers to know that it is you each time you load a page without you having to login every time you load a page on that website. A unique session ID is generated each time someone logs in to Neopets, and then that ID is associated with that user until they decide to log out (or when the server lets the session expire, which usually doesn't happen on Neopets).

In terms of Neopets, your Neopets cookie holds your username and your session ID, which corresponds to your logged in status on the Neopets web servers. Every time you load a Neopets webpage, your browser sends your Neopets cookie file to the Neopets server which processes it and decides to do something based on your cookies (e.g. when you visit neopets.com/bank.phtml, if you're logged in, your bank account will appear, but if not the server will make you login).

Once a hacker steals your cookies, they basically have a key into your account. They don't need to know your password; they simply need to substitute your cookie string into their own cookie to gain access since the server will now think that the scammer's computer is actually your computer. (Unless there's some fancy dehashing algorithm CGers have... I don't think they can actually get a password from your cookie.)

Now, knowing what cookies and sessions are and how they work on Neopets, the next thing to discuss is how to defend against cookie theft. In theory, all you need to do is log out of your account to kill the session ID on the Neopets server. That would, again in theory, log out the scammer and make your stolen cookie worthless. (Since like I mentioned before, once you log back in, you'll get a *new* session ID which the hacker would need to steal all over again... and hopefully you're savvy enough to avoid the trap a second time!) However, it may also be a good idea to change your password since the hacker could also obtain your password by changing your email to their own and making a lost password request.

I think that should answer a lot of misconceptions about cookies and how CGers work. I'm definitely not an expert on writing CGers seeing as I have no interest in them, but I do know that they exploit some basic principles of the HTTP protocol and how your browsers interact with web servers. If anyone has any questions on how they work, I'd be happy to see if I can answer them. I think it's a lot better if Neopia knows exactly what's happening on the technical side so they can act quickly to prevent account loss if possible. (And of course, the less paranoid the Neopian public is, the less misinformation and rumors that get passed around to scare people with false information.)
With all of that in mind, I also highly recommend reading our
Neopets Account Safety
guide by Illy to brush up on how to keep yourself safe. Remember: always apply a PIN to your account, and don't visit any fishy links you come across! If you think you're a cookie grabber victim, quickly change your password and then log out of your account to prevent any losses.
If you have any questions about account safety, please post away in our news comments! The more educated Neopia is, the better.

The Faeries' Ruin - Train Your Pets!
Posted by Illusioniste
Posted on November 4, 2010, 12:37 pm NST
The
battle page
still says we're at 43% for tier 16, and we know those shadowy apparitions are still wreaking havoc, so don't rule out more Battledome parts just yet!

I see... danger ahead for boys and GHOULS!
So keep training those pets and saving up for weapon upgrades, because some of these new challengers will undoubtedly be more difficult!
You can still complete and repeat the puzzle steps of this plot, including the latest one,
Step 6
. :D

The Faeries' Ruin - Chapter 10
Posted by Illusioniste
Posted on November 5, 2010, 1:55 pm NST
What a week--
Chapter 10
is out! The group finds some old ruins and something lurks in the dark... Oh, Hanso, thrown into peril once again... *shakes head in amusement* (And yay, Thieves' Guild/Hannah and the Ice Caves plot reference!)
Hmm, Battledome step next week? ;D


Pteri Day Roundup
Posted by Nynex
Posted on November 5, 2010, 5:30 pm NST
Frontpage Marquee: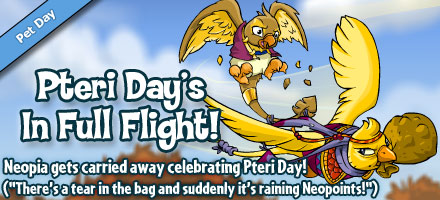 Colours: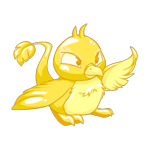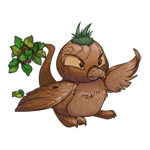 Gold | Woodland

Clothing: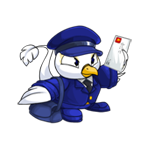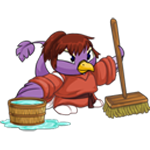 Caption: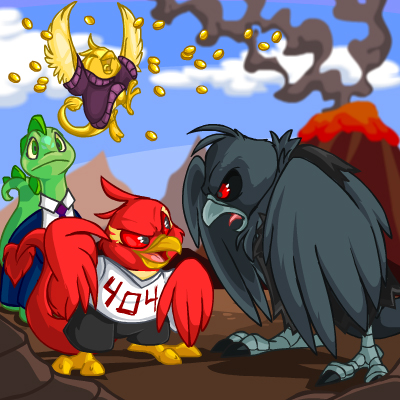 Morphing Potions:



Plushie | Pirate

New Petpet Colours
Posted by Nynex
Posted on November 5, 2010, 5:30 pm NST
Been Apple Bobbing today? Check out our
Apple Bobbing
daily guide for all the possible things you can win.



Cloud Bikiwan | Blue Melton