Your jnAccount:
Login
or
Register
| New to Jellyneo?
Click here!
News Archives
This page shows the available archives of our Neopets news. To start browsing, select a month below.
« Return to month listing

October Monthly Freebies
Posted by Nynex
Posted on October 1, 2010, 12:00 am NST

October is here! It's time to collect your
monthly free foods
and 2000np!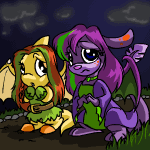 We are still in need of some species specific wearables to be
modeled
. Namely, the new Kyrii, Poogle, Skeith and Techo wearables. If you have any of the items listed
here
, we would love to get a preview of your pet wearing the item for our modeling project.
Today might be the last chance to complete all of the
Fearless Deeds
achievements for
Step one
of the Faeries' Ruin Plot. A new chapter, and possibly a new step will be released later today.
For those who have not noticed yet, the Soda Wars
Trophies and High Scores
have been awarded. You can visit your jnAccount trophy cabinet to view your trophy collection. Unfortunately, we do not have all of the games and activities back up for you to play at this time.
NC Mall Royal Collection - October's Collectors item, Lord Darigan Collectors Mask can now be found in the NC Mall. This item will only be on sale during the month of October.


The Faeries Ruin - Chapter 4
Posted by Suzuka
Posted on October 1, 2010, 2:33 pm NST
Chapter 4
has been released! A guide is now up
here
.
In this step, you'll be figuring out how to control the doors in order to escape from the
Castle of Hubrid Nox
. Each peg represents a trapped hero, and by opening doors, you can help all of them escape.
This section can be played multiple times to receive all the achievements; there is also a non-required NC step for this chapter. View our
Corridor of Chance guide
for more information.





The Official Neopets Team Message Board:
Just wanted to post about a few glitches happening at the moment...

For the plot, we know about people getting stuck with pegs not moving through open doors, and about Nox's Locks remaining grey even after you've escaped. Thanks for all the reports with detailed information! We're looking into it now and will fix it ASAP so you can finish the puzzle. It wouldn't be a plot without glitches, right? *shifty eyes*

Also, Transfabulator items are not supposed to be stuck in the Closet. This is also being looked into as we type. Early reports are that it will take some time to fix, but we hope you'll be able to move them to your inventory early next week. We have a pack of hungry Meepits standing by to encourage programmer compliance with this plan.

- The Neopets Team

(P.S. - Just to clarify another question we've seen, the NC plot component is a new activity for those that want to participate. It in no way affects your plot score.)
Note:
You can still play
Step One
if you need or want to!
Have the new Corridor of Chance or Halloween themed JubJub Power Bounce items?
Model them for us.

Caption Contest and Premium Collectible Card
Posted by Nynex
Posted on October 1, 2010, 5:03 pm NST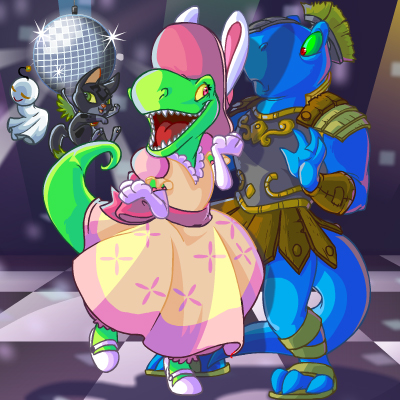 You stepped on my foot
November Premium Card - Month of Storing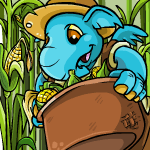 Grarrl Day Roundup
Posted by Nynex
Posted on October 4, 2010, 1:10 pm NST
Frontpage Marquee: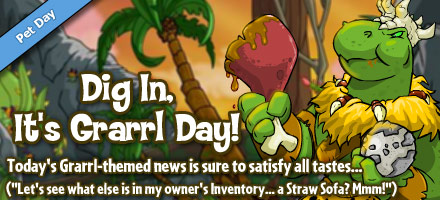 Colours: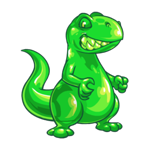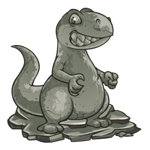 Jelly | Relic

Clothes: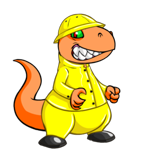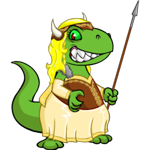 Plushies:



Darigan | Magma

Caption: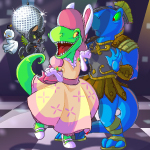 The Faeries' Ruin - Chapter 5
Posted by Nynex
Posted on October 4, 2010, 2:11 pm NST
Chapter 5
has been released. Find out what happens to our heroes after they escape Nox Castle in
Step 2
.


Eyrie Day Goodies
Posted by Nynex
Posted on October 4, 2010, 3:03 pm NST
Instruments:



New Petpet Colours
Posted by Nynex
Posted on October 6, 2010, 6:08 pm NST



Blue Kateil | White Screal

Caption Contest 1152
Posted by Nynex
Posted on October 7, 2010, 1:33 pm NST

Caption Contest 1153
Posted by Nynex
Posted on October 7, 2010, 6:56 pm NST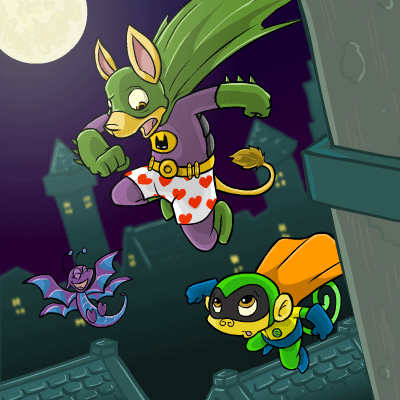 Captain Underpants!

The Faeries' Ruin - Chapter 6
Posted by Illusioniste
Posted on October 8, 2010, 11:26 am NST
Chapter 6
is out! Oh em gee Battledome fights!
*rolls up sleeves*
Exactly what I (and many others) have been waiting for! Our Step 3 guide is
here
and it includes a brief introduction to the Battledome.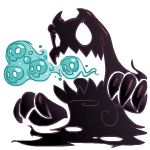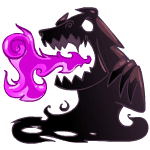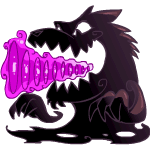 Buuuuurrrppp!