Your jnAccount:
Login
or
Register
| New to Jellyneo?
Click here!
News Archives
This page shows the available archives of our Neopets news. To start browsing, select a month below.
« Return to month listing
June Freebies!
Posted by Nynex
Posted on June 1, 2009, 12:00 am NST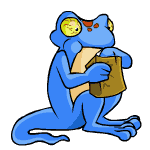 June
Freebies
are here! Get some free food and 2000np! If your pets need a few extra munchies, they can head on over to
Six Flags
, the
Lunchables Snack Bar
and the
Capri Sun Snack Bar
for a quick free meal.
June has a lot of fun events lined up, starting with the
Altador Cup IV
. The games begin on June 2nd, so make sure to pick a team to support. Visit the
JN Altador Cup IV Coverage
section to keep up with all the news and events of the games. Also make sure to subscribe to the
RSS Feed
to get faster alerts to updates. Alternately, you can subscribe to the
jnTwitter
for both JN news and Altador Cup coverage.

Grab some
Support Graphics
of your favorite team and display them anywhere. The new
AC Record Images
will be up shortly. So make sure you sign-up by going to your
Services Portal
and add the
My Altador Cup Record
to your current services. (You will need a jnAccount to use this service, so sign-up today!)
And just what are Terry and Weepit doing
here
? Keep an eye out for the next jnEvent for more details.


This post is brought to you by Krawkade! The official sports drink of the Altador Cup Games!
Altador Cup Coverage | jnTwitter
Fyora Day
Posted by Nynex
Posted on June 1, 2009, 12:30 pm NST
Header: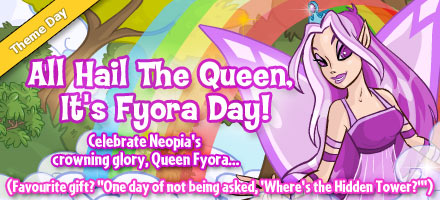 Caption: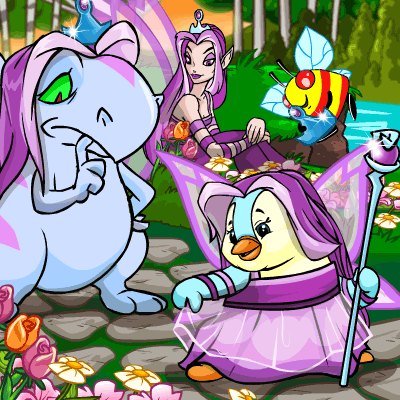 Colouring Page: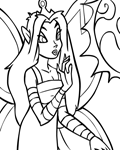 New Barlow Colours
Posted by Nynex
Posted on June 1, 2009, 12:32 pm NST
Barlow:



Black | Starry

Summer Neogreeting:

Explore Neopia Tutorial - Free Item
Posted by Nynex
Posted on June 1, 2009, 3:33 pm NST
Neopets has introduced a new
Tutorial
for beginner Neopians.
Nilo
will take you on a guided tour of the site and show you how to use all the features. After you complete the walkthrough, you will be given a free item. (:

It also looks like the Maraqua Map will soon be getting a new look!
Notable Comment:
babagaloosh, 06/1/2009, 4:18 pm NST
Yay now I can stop trying to teach my grandmother to play. XD Love you, Gramma.
While on the subject of free items - If you haven't already visited the
Six Flags
sponsor page, you can get a free item for collecting all 6 flags. Feed pets, visit the sponsor games, watch some promotional videos, click the park website links to unlock the hidden flags. You will be awarded with the
Wooden Roller Coaster
. (Some locations may be restricted).
Candy Vampire & Snorlkin Shopkeepers
Posted by Nynex
Posted on June 2, 2009, 1:22 pm NST
Spooky petpet shopkeepers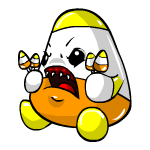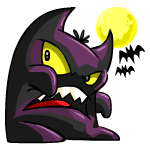 Maraqua Explore Map:
Both the
Maraqua
and
Maraquan Ruins
maps have had a revamp. Go check them out now! :D
Jubjub Day Colours
Posted by Nynex
Posted on June 2, 2009, 3:21 pm NST

Snot | Silver
[click for larger preview]

Snot and Silver colour previews thanks to neocolours.de
Caption #1014
Posted by Nynex
Posted on June 4, 2009, 12:33 pm NST
Premium Collectable Card & Neogreeting
Posted by Nynex
Posted on June 4, 2009, 1:33 pm NST
May Premium Card: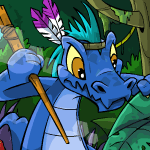 Neogreeting: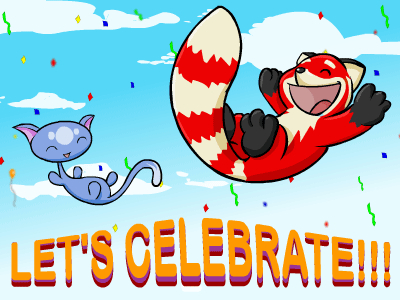 Petpet Appreciation Day Petpets
Posted by Nynex
Posted on June 5, 2009, 5:37 pm NST
The Petpet Protection League would like to remind all Neopians to take proper care of their petpets!



Fire Blobagus | Faerie Grackle Bug
Petpet Appreciation Day Roundup!
Posted by Nynex
Posted on June 8, 2009, 2:17 pm NST
Header: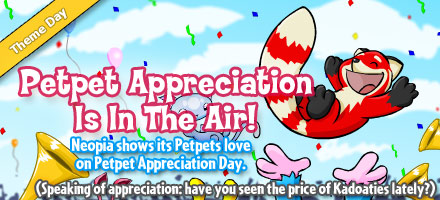 Caption: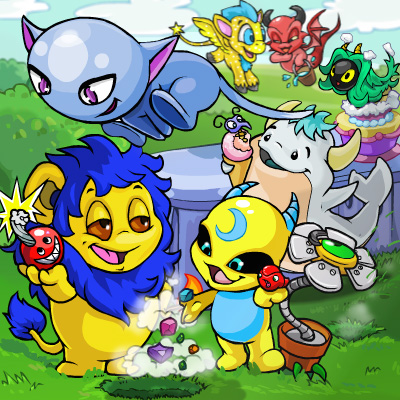 Petpets:



Fire Blobagus | Faerie Grackle Bug

Neogreeting: