Your jnAccount:
Login
or
Register
| New to Jellyneo?
Click here!
News Archives
This page shows the available archives of our Neopets news. To start browsing, select a month below.
« Return to month listing

December Freebies & Advent Calendar
Posted by Nynex
Posted on December 1, 2009, 12:00 am NST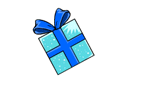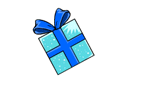 December is here, and while you are preparing your holiday shopping list and cramming down sugary treats, your pets can collect 2,000 NP and some free food at the
monthly freebies
page.
Today is the last day of the
Games Master Challenge
, so make sure to finish as much as you possibly can! (The official rules state that the challenges will end on December 1st, however you are still able to complete the challenges the following day).
The
Advent Calendar
is finally here! Remember to visit each day during the month of Celebrating to collect some unique gifts. You can check out our
Advent Calendar guide
to keep track of everything you can receive.
What better way to partake in the gift of giving than by donating to the #1 ad-free Neopets help site in the world? Help us reach our goal of paying off our hosting bills for next year. You can find more details on our
Donate to Jellyneo
page. You can even earn a special trophy for your jnAccount as a special thank you from us!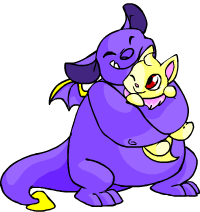 We love you guys! *SQUISHES*

Stocking Stufftacular
Posted by Nynex
Posted on December 1, 2009, 10:28 am NST
This year you will be able to purchase up to 25 tickets for an NC Advent Calendar event. Fill your holiday stockings with NC goodies this year.
Update:
You can find more details about this event at the
Stocking Stufftacular
.
Advent Calendar

Atlas Of The Ancients - Avatar And Prizes!
Posted by Nynex
Posted on December 1, 2009, 5:52 pm NST
Just a few more days to finish up the
Atlas of the Ancients
plot steps. Looks like you will be awarded with a new avatar! (And hopefully some final plot prizes await. *crosses fingers*)
We do not know the solution yet. You will most likely receive this avatar as some final reward for participating in the plot.

Trophies:




Possible Plot Prizes:

Bruce Day Caption
Posted by Nynex
Posted on December 2, 2009, 1:33 pm NST
Hopefully the ice is not too thin.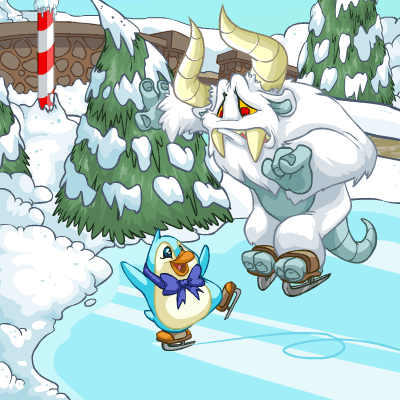 Advent Calendar

New Game Challenge - Dueling Decks
Posted by Nynex
Posted on December 2, 2009, 1:38 pm NST
The
New Game Challenge
for Dueling Decks has started. Go to the
New Games Challenge
page to get started.
New Game Challenge Marquee: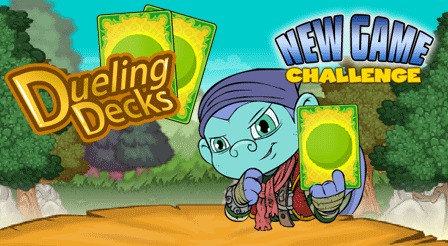 Marquee: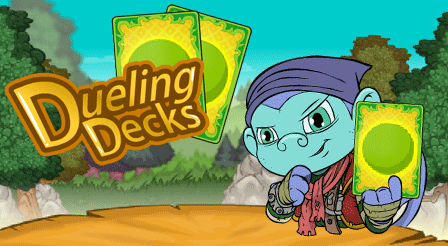 News Banner:

Buttons: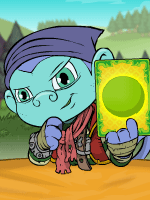 Trophies:



Lulu Prize:
GMC Update:
Check out your userlookup for your 2009 GMC trophy! :) You may need to visit the
GMC main page
to have your trophy added. If you're still missing any prizes that you should have won, you can contact TNT by
clicking here
. Select whatever category fits your glitch best, and then click the link to send in a report after all the text.

Hannah Key Quest Token
Posted by Nynex
Posted on December 3, 2009, 4:07 pm NST
Petpet Park:
Friday, December 4th's load test item will be available at Wintery Wonders, the new shop on Blizzard Mountain. The Candy Cane Shirt will be available between 4-5PM NST.

You can also collect other freebie items at the Park NC Mall. Kora is waiting outside with a special winter item, and you can claim the free Holiday Goodie Bag inside the Winter Shoppe section of the Mall. Visit Blitz on Blizzard Mountain every day for the next 33 days, because he will be giving away new holiday treats and items. Make sure to check the
Petpet Park Guide
news for more details on all the winter events!

Hannah
will be the next
Key Quest
token to be featured in the NC Mall.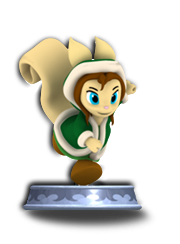 Mall Item:

Atlas Of The Ancients - Prizes, Avatar & Site Theme
Posted by Nynex
Posted on December 3, 2009, 4:54 pm NST
Visit the
Atlas Of The Ancients
page to collect your reward! You will receive the
Atlas Of the Ancients site theme
, an avatar, and some exclusive items. You can view the full list of
prizes here
.
Something Has Happened!
You are now eligible to use 'Atlas Of The Ancients' as an avatar on the NeoBoards!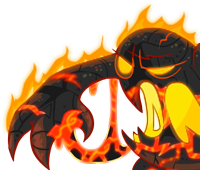 Next time you won't be so lucky!
Glitch update:
If you collected your prize right after the new features updated, you may not have been awarded the proper items or trophy. Users have now reported getting the correct prizes. Feel free to submit a bug report to TNT using the
contact form
if you are still experiencing a glitch.

Magma Pets!
Posted by Nynex
Posted on December 5, 2009, 4:53 pm NST
The first look at a Magma pet has been discovered on a TNT test account. No news on how to obtain a Magma pet yet; we will have to wait until the official release.

Caption Contest - 1066
Posted by Nynex
Posted on December 7, 2009, 2:43 pm NST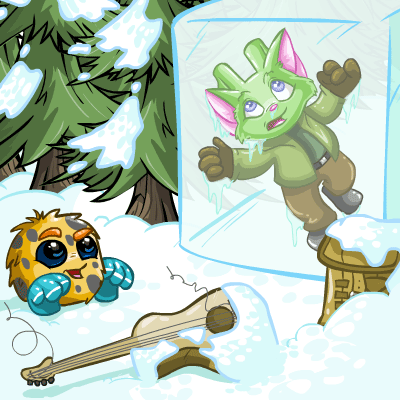 Advent Calendar | Stocking Stufftactular

New Wintery Petpet Colours
Posted by Nynex
Posted on December 7, 2009, 3:21 pm NST



Fire Jinjah | Starry Yullie

Christmas Colour:



Christmas Crystacat