Your jnAccount:
Login
or
Register
| New to Jellyneo?
Click here!
News Archives
This page shows the available archives of our Neopets news. To start browsing, select a month below.
« Return to month listing

September Freebies
Posted by Nynex
Posted on September 1, 2008, 12:00 am NST

Now that the staff has happily been rescued from the clutches of rabid, mutated Cybunnies, we would like to remind you that September is here! Which means you can
collect some freebie foods and 2000 NP
! Hopefully none of this reminds you that your summer vacations are over, and most of you will be going back to school. ):
And since your pets are looking extra hungry, make sure they stop by the
School Faire
and the
MessyChief Chester House
for some free food. (does not apply to all countries)
Now that your pets are fed, remember that the Burger King promotional toys official release date is today. So stop by your local BK and grab a kids meal. (:
The high score tables are reset at the beginning of a new month, so take this chance to earn yourself a new game trophy.
Perhaps you have already seen your best friend's, cousin's, sister sporting a shiny new
goal counter
on their lookup. Head on over to your
Jn Services Portal
and add this feature, to create a fashionable goal counter for yourself. There are many to choose from, and if you think of something we do not have, you can send in your
ideas
to us. If you don't have a JnAccount, make sure to
register
one today!
Remember that
Weltrude's Toy Chest
has been added to the
Daily do-er
, so don't miss out on a day to collect. You can find more news of an upcoming
Petpet Park
mini-plot on our guide, and meet the park's characters in the
Book of Ages
You might also be interested in catching up on some Twin Skies news over at our sister site
Twinskieshelp.net
, where we have interviews with Donna, Ollie and other Twin Skies staff. You can also check out the video blogs guide for some insights and game previews directly from the staff at Twin Skies.

Ghoul Catchers #2 & The Ultimate Tips - Trivia & Virtual Prize
Posted by Nynex
Posted on September 1, 2008, 10:01 am NST
The second book in the
Ghoul Catchers trilogy
and
The Ultimate Tips
will be hitting shelves at your local Target, Barnes&Noble and Borders retailers. With the release of the books, you can also answer trivia questions for a virtual prize.


Ghoul Catchers: The Quest Continues
Trivia Answers:
Kyrok and Sarn almost fall off Terror Mountain. Why? There is an avalanche.
Before their journey to Terror Mountain, Liva, Sarn and Kyrok stock up on supplies from the Healthy Food Shop. Which item was not on their shopping list? Bananas
What are ghouls afraid of? The ocean
How do the ghouls stop Sarn from escaping on the journey up Terror Mountain? They bind his wrists
In the Prologue, Kyrok begins experimenting with magic, using the spells in Professor Vinsjin's diary. What is the first spell Kyrok tries? Transportation Spell
Where does Gnawthral live? The Ice Caves
What do Liva and Sarn argue about with Kyrok when they are in the Ice Caves? Escaping without Professor Vinsjin's Diary.
What does Liva use to trip up two ghouls? A long, thick icicle
What is Sarn doing when he is captured by the ghouls? Riding on a merry-go-round
What is the name of the island on which Liva, Sarn and Kyrok become shipwrecked? Roo Island
How do our heroes get to the village at the bottom of Kiko Lake?Through the mouth of a giant Tanizard
What is the name of the King of Brightvale? Hagan


Ultimate Neopets Tips!
Trivia Answers:
What is the maximum number of weapons your Neopet can take into battle? 8
How often is a new issue of The Neopian Times released? Weekly
What will you find at the Rainbow Pool? Paintbrushes
Where would you go to search for the Deserted Tomb for treasure? Mystery Island
Where do Cybunnies Live? The coldest regions of Neopia
Where are Grundos created? The Space Adoption Agency
If you are hurt in battle, where can you go to recover? Healing Springs in Faerieland
What might you get for free at Coltzan's Shrine? Battle Weapons
Where should you put your Neopoints if you want to earn interest on them? The National Neopian Bank
Which weapon is more expensive, a Bone Scepter or Unstable Slime? Unstable Slime
Captain Tuan is a famous? Gnorbu
On what island are dubloons used? Krawk Island
Where is the Secret Ninja Training School? Techo Mountain
Which of these games is NOT an action game? Word Pyramid
Bruces love to? Dance
In the game Maths Nightmare, whose alarm goes off when your time is up? Imiya

Magical Day!
Posted by Nynex
Posted on September 2, 2008, 2:30 pm NST

Grooming Shopkeepers
Posted by Nynex
Posted on September 2, 2008, 2:32 pm NST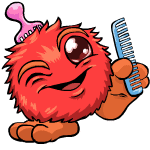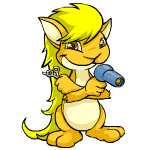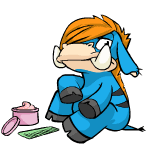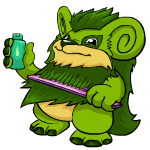 New Donksaur Colours
Posted by Nynex
Posted on September 2, 2008, 3:46 pm NST





Black | Fire | Pink | Red

Kreludor Colouring Pages
Posted by Nynex
Posted on September 3, 2008, 1:38 pm NST

Petpet Park Mini-Plot - Mission 1
Posted by Nynex
Posted on September 3, 2008, 3:00 pm NST
The first
Mission
has begun. So head on over and read the first
Chapter
to help find all the Petaria portals!

Looks like for your first mission, you will need to
search the Terror Mountain Caves
for a portal. Read our
Mission One Guide
on how to get through the caves, and complete your mission.
Mission One Walkthrough | Chapter 1 Comic | jnForums
I'll get it out of the way now - this is just a very, very mini plot to preempt the opening of Petpet Park. Nothing extensive (meaning no need to stay home from school/work or be up until 3 AM like usual). :P
The plot is English only, meaning not everyone on the site can play it. Hence, there will be no trophy. (One of the same reasons sponsor games don't have trophies. It's not fair for those who can't access them.) Sorry. I'm not sure exactly what the prizes will be, but I know they'll only be of use in Petpet Park.

Basically, I'm trying to tell you now not to expect your average plot. It's something small and simple that was put together to try and keep everyone entertained while waiting for the park to open... not your average mind-bending saga. :)

Petpetpet Shopkeepers
Posted by Nynex
Posted on September 4, 2008, 1:17 pm NST
These new shopkeepers are awaiting the imminent release of the long awaited Petpetpet habitats.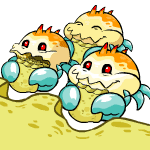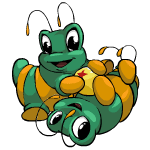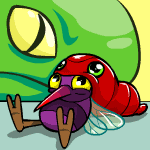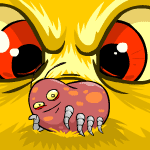 Rooms in a Bag
Posted by Dave
Posted on September 5, 2008, 8:31 am NST
The next rooms to be sold in "bags" (they're more boxes than bags :P) in the NC Mall are the Haunted Woods, Tyrannia, the Lost Desert, and Altador.