Your jnAccount:
Login
or
Register
| New to Jellyneo?
Click here!
News Archives
This page shows the available archives of our Neopets news. To start browsing, select a month below.
« Return to month listing

jnSafety Team Alert UPDATE: Neopets is BACK UP!
Posted by Terry
Posted on August 1, 2008, 6:40 pm NST
UPDATE:
NEOPETS IS BACK UP! :)
Just to let all of you know, Neopets is down for everyone, not only you. :P At this point, we have no idea why Neopets is down, but we just know that it is.

I win again! MUAHAHAHAHA! Oh, wait, that's Sloth.
While we wait this downtime out, feel free to
visit the jnForums
and chat! :)

Shopkeepers #2019-2022
Posted by Nynex
Posted on August 1, 2008, 6:57 pm NST

Neohomes 2.0 Beta Update - Neogarden & NC items
Posted by Nynex
Posted on August 1, 2008, 6:57 pm NST
Additional items have been added to the Neohomes 2.0 beta test. Including a
Dung Painting
and
Dung Curtains
Although you can not add any walls yet, you can set up your pets restroom facilities (hope your pets are not shy ;P )
Starting to look like home while sprucing up your wallpaper and flooring
Some Neogarden items are now in testing stages. Surround your home with foliage and fences!


Fencing
Flowers | Flowers | Flowers
The NCmall Furniture and Neogarden shops now offer a showroom to view items before purchase. The sparkling Nova Pool was a bit too big to show off in the showroom

Neogarden | Furniture


Wallpaper, Floor Tile, Windows & Doors | Home Additions

Neohomes Beta | Neohomes 2.0 Special Category


New Caption - Caption 932
Posted by Nynex
Posted on August 4, 2008, 12:19 pm NST
Today's caption features some nasty crop stealing thieves! And we also have some random new neogreetings for you.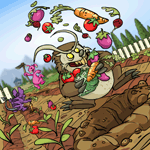 New Cheerlub Colours
Posted by Nynex
Posted on August 4, 2008, 12:34 pm NST





Fire | Pink | Red | Spotted

Blumaroo Day!
Posted by Nynex
Posted on August 6, 2008, 2:13 pm NST
Header: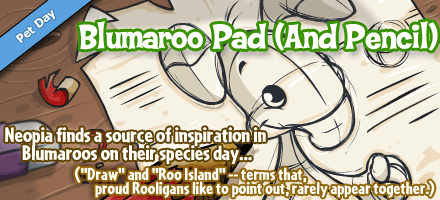 Caption: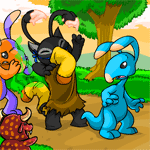 Roo Island Colouring Pages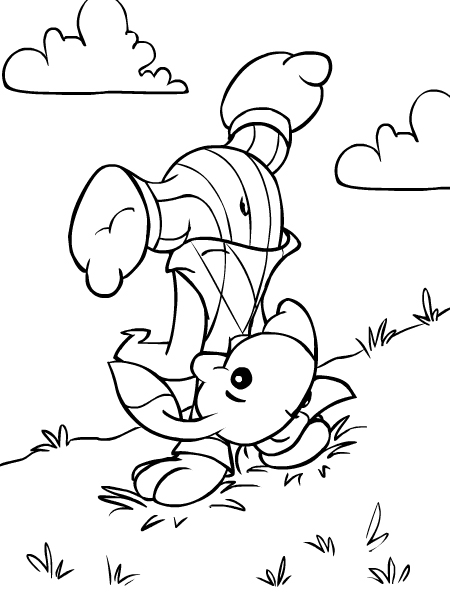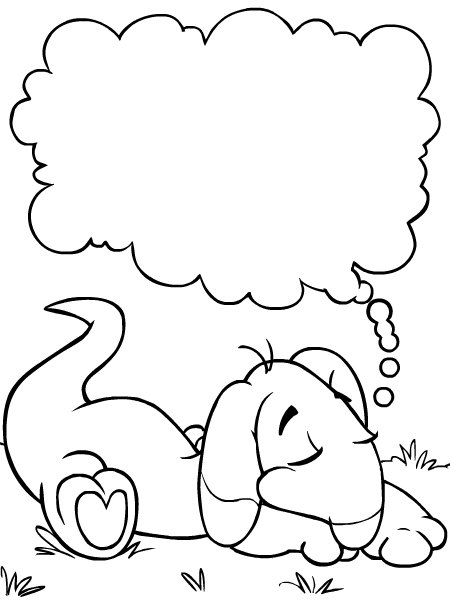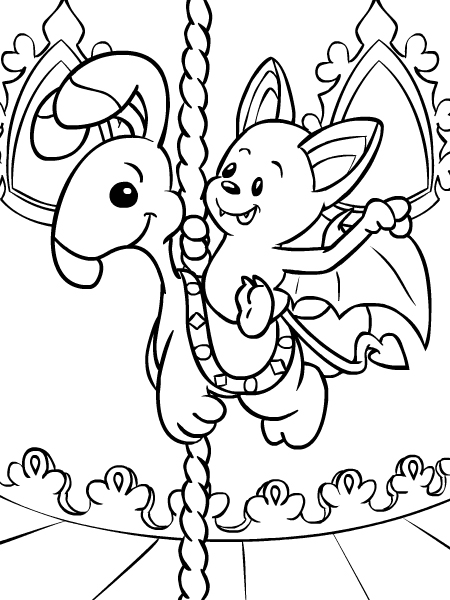 Clothes: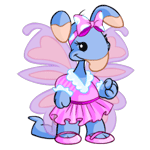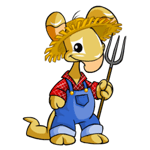 Colors: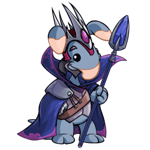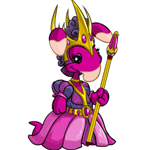 Can I have a Neopet with that Whopper?
Posted by Dave
Posted on August 6, 2008, 4:55 pm NST
Yes... yes, you can! In fact, you can have it exactly that way at Burger King towards the end of this August when Neopets hit the Burger King kids meals. We're unsure of how many Neopets will be represented, or if they will even be in plushie form, but we do know they're coming soon! We'll keep you updated with info as the promotion gets closer. ;)
Notable Comments:
ebilfuzz, 08/6/2008, 5:37 pm NST
Just a note to those who hate eating fast food, you CAN just buy the toys. All you have to do is ask. If they claim they can't sell them to you, they're lying and ask for a manager. ;)

Neohomes 2.0 Open Beta
Posted by Nynex
Posted on August 6, 2008, 7:04 pm NST
Neohomes 2.0 is going into open beta! Soon you will be able to build your new
neohome
. Keep watching for open beta when new features is updated!
Edit:
Seems TNT couldn't update Neohomes today, we'll be checking for the open beta in tomorrow's news!
Edit 2:
Open Beta is Here! Head on over and start building your new
neohome
. Also, you might want to check out the NCMall's current items that are now on sale!
Neohomes Superstore
is now selling a surplus of cheaper furniture for NP, for those of you on a tighter budget.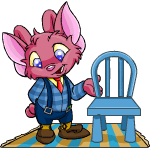 Neohomes Beta Update: August 6th
Thanks for being a member of our Neohomes closed beta group! Your feedback has been invaluable. So invaluable that we're moving to open beta so all users can get a new Neohome! We're deleting your closed beta Neohome and test items so you can choose the Neohome you want to keep. And now you'll be able to get all the Neohomes items you want in the Neopoint and Neocash shops!

So go to www.neopets.com/neohome/ right away to select your new Neohome and start making it your own!

We still value your input. Feel free to continue to submit your feedback and report bugs. And you can still tell us what you think by taking our Neohomes Survey.

Thanks again and happy Neohoming!

The Neopets Team
Neohomes 2.0 Special Category

Series 4 Plushies
Posted by Nynex
Posted on August 10, 2008, 5:01 pm NST
Series 4 Plushies will be hitting stores soon. Make sure to get ahold of one of the limited edition halloween plushies. ( Click images for larger version.)



















Series 4 - RIC Prizes
Posted by Nynex
Posted on August 10, 2008, 5:01 pm NST
With the
Series 4 plushies
soon hitting stores, we have discovered the next set of Rare Item code prizes