Your jnAccount:
Login
or
Register
| New to Jellyneo?
Click here!
News Archives
This page shows the available archives of our Neopets news. To start browsing, select a month below.
« Return to month listing

July Monthly Freebies
Posted by Nynex
Posted on July 1, 2008, 12:00 am NST

July is here, and it's time to head on over and collect your monthly
Free foods & 2000np
. Your pets might also like to visit the sponsor free food snack bars located at
Camp Dino
,
Six Flags Snack Bar
and the
Summer Faire
(some locations not available)
With the Altador Cup nearing it's second round, you might want to check out these cool features.
Staff Tourney | Altador Cup Coverage | My AC Record | AC Rank Tool
Support Graphics | Scores & Ranking

Oh, The Fire Yooyu (An Altador Cup Essay, Part I)
Posted by Terry
Posted on July 1, 2008, 10:38 pm NST

Oh, the Fire Yooyu. Made up of something like 6400 pixels of many different colours, the Fire Yooyu... does not exist yet. At least, it does not exist in your account. It is... perhaps a future prize? :D That, of course, means that you should
work as hard as you can
to rank up! By playing one more game of Yooyuball, it increases your chances of being able to get a Fire Yooyu by just that much! It would stink if you were one game away from a Fire Yooyu.
Anyways, perhaps he (yes, the Yooyu is now a he) is somehow related to
Meteor Games
, Adam and Donna's new game. (For more info and totally cool concept art without watermarks,
head on over here
or
here
!)
Or... he's just too hot and he's just burning up... Some ice cream would be nice. You should buy him some from the local ice cream shop. Vanilla, Chocolate, Vanilla Chocolate, OH, LOOK! What's this? A new flavour! It looks to be... Vanilla Chocolate Swirl! Yummy!
While you're at the ice cream shop, you should buy some ice cream for Nynex and Mike. They're suffering in the little news finding room that we keep them in. (There's something like half a can of Diet Terry left and a bag of Cheetos.)
Since you're buying THEM ice cream, why not buy us ALL ice cream? It would make us feel happier and quite possibly make us play harder in our
Staff Tourney
;) Oh, and send some ice cream to Adam and Donna for their hard work at Meteor Games. Perhaps send them a cone of Vanilla Chocolate Swirl. You know they'd like that.
While you're eating your ice cream (that you obviously also bought for yourself), you should check out our
Scores and Rankings
page and perhaps take a look at our
Current Projects
... Since, you know, you never know what secret projects we're working on while we're eating the ice cream you've given us. ;)

Flotsam Day Recap
Posted by aznmiguel
Posted on July 2, 2008, 1:48 pm NST
Header: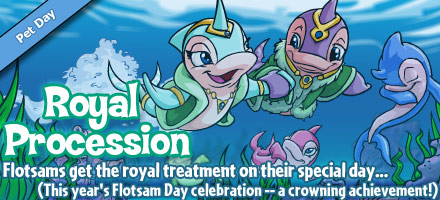 Colour: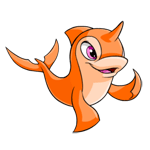 Orange

Clothes: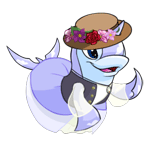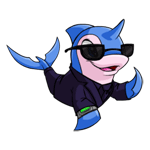 Items:




Morphing Potions:





Blue | Pirate | Snow | Starry

Background



jnSafety Team Alert - Threat Level: Midnight
Posted by Dave
Posted on July 2, 2008, 8:41 pm NST

We have a lot of scammed users out there, this puts us at Threat Level: Midnight.
We're at
Threat Level: Midnight
with the latest scam to hit the streets of Neopia! This time, cookie grabbers are back and more easy to fall into than ever before!
Do NOT follow any sort of advertisement links that are posted on Neopets or on any Neopets related websites. They are extremely long URLs with lots of percentage signs in them. Usually, the URL will begin with
http://images.neopets.com/728ads/
and contain a
.swf
file extention (but that's not always the case). Also, always remember to check where a link really goes to! Some links may be written as one thing, but the URL really goes somewhere else... so double check your browser's bottom bar that usually displays a link's real location.
For the techies who are interested, some malicious users have uncovered a hole in Neopets ads that allow for an XSS attack that leads to your Neopets cookies being stolen and your account being hacked.
If you think you've been affected,
change your Neopets password
immediately. Once you do that, you'll be fine as long as you don't fall for the scam again.

Oh, Pretty Darigan Yooyu (An Altador Cup Essay, Part II)
Posted by Terry
Posted on July 2, 2008, 11:38 pm NST
EDIT:
Hey there! We're looking for screenshots of the new Premium Closed Beta "game", Neopets KeyQuest! If you have any, please email them over to terry (yu@mmy) jellyneo (dawt) net. You know what to replace. :P The first thing is "@" and the second thing is ".". Thanks!

Oh,
Darigan Yooyu
, how I hate your right angle movements. The Center Defender blocking me from aiming and getting a goal in three seconds, oh, how I weep! :( In fact, you waste ten seconds of my precious Yooyuballing, removing three potential goals from my total count! (Yes, I've been counting. I don't like you at all. I like the Fire Yooyu better than you. :D)
Perhaps we should bribe the Darigan Yooyu with some ice cream. (Or we should bribe the center defender so he doesn't block the Yooyuball.) Go on over to the ice cream store and buy some yummy ice cream! "Oh, dear Yurble Ice Cream Shopkeeper, what flavours do you have?", you might say. In reply, he might say, "We have Vanilla, Chocolate, Vanilla Chocolate, and Vanilla Chocolate Swirl!... and oh, what's this, a Dung Cookie? Free topping on your ice cream!" "That's alright, I'll take a scoop of Vanilla Ice Cream on a cone, no topping."

Then, oh, what's this? A White Weewoo? Oh, that reminds me, Issue 350 of the Neopian Times is coming out this week! (We also need to buy the Weewoo some ice cream too!) "Weeeeeeewoooooooo... Weeeeeeewoooooooo... You won't get me, you're too late!" *flies away* (Pfft, no ice cream for the Weewoo now, let's move on. Phlegh.) Don't stare at the Weewoo, that's rude! Yes, it's pretty and he has "NT" printed on him, but that doesn't mean you can
stare
at him. Move on!
*drops ice cream* Oh, darnit. No ice cream to bribe with. Oh well. What are you doing, it's much too early to be out of bed! (Or to be on the Today Show!) Stop reading and get back into bed! (Or you could get some yummy ice cream. Vanilla, Chocolate, Vanilla Chocolate, or Vanilla Chocolate Swirl. I've never had Vanilla Chocolate Swirl before. I want to try some.)

Keyquest Beta: Now underway!
Posted by Dave
Posted on July 3, 2008, 4:19 pm NST

We have some cool,
exclusive
KeyQuest news for you tonight! A beta option has opened up for Premium members, though only a few were accepted. We, however, have some cool screenshots to share from inside the game! Many thanks goes to
xfzunx
for providing the screenies. :) (Click each screenshot for a larger version!)
Keyquest is an online game that you'll be able to play through your browser. In the game, you'll get to use the tokens that have been collected by purchasing the plushies and trading cards that have been available for the past couple of months. If you don't have any, or you can't get to any merchandise, rest assured that TNT has promised to release some special tokens onsite that anyone will be able to obtain. ;)
To begin, when you fire up the game, you'll see a welcome page with various options for chat rooms to enter. Each chat room contains players that you can play games with, so you'll have to partner up with someone before you can play.
Below, you can see what the "General Chat" room looks like. There's not anyone in there now due to the limited number of people participating in the beta, but there will be plenty more when KQ goes live. :)
Next, you and your opponent pick a "house" to start from. Whatever house you pick will determine where you start on the board. No two players can start from the same house.
Once you've made your house decision, you'll be shown a brief overview of the game board, and a wishing of luck from the Keyquest faerie.
Below is just some random game play in which the player received a blue key. You need to collect a certain number of keys before you can head to the end door of the game to finish.
While you're moving around the board, you can pick up power-ups to aid you during game play. This one below, in particular, is a Misdirected Compass. It will let you turn around and move in another way.
Again, another power-up. This one is a Loaded Gummy Dice, and it can let you pick the number of spaces you move.
And this here is the end. Still needs a little work. :P *cough*KeyQuest logo goes here*cough*
As mentioned above, this is the Keyquest Vault. Any keys you earn in-game can be redeemed at the vaults for some sort of prize that we don't know what it is yet. :P
There are also some mini-games that you can play besides the KQ game itself, and of course chatting with the people you're playing with. Right now, the game is still in beta, and it's definitely a work in progress. So, some things may not be identical come release time. Can't wait until it finally becomes public! :D

New Caption - Caption 924
Posted by Nynex
Posted on July 7, 2008, 1:26 pm NST

New Garooda Colours
Posted by Nynex
Posted on July 7, 2008, 1:48 pm NST





Blue | Disco | Red | White

Avatar Update - I Taunt The Pant Devil
Posted by Terry
Posted on July 8, 2008, 11:21 am NST
Thanks to
AvatarLog
, we now know that you can get the "I Taunt The Pant Devil" avatar by having multiple items in your inventory with a total
estimated value
of 5 million NP or over. You can check out
AvatarLog's InDepth Guide
for the avatar
here
!

By the way, welcome back, AvatarLog! We missed you! :P
---
In other news, we need your help! Do you remember the
Item Database
that we announced way back when? And do you remember the new feature that we rolled out, allowing you to preview clothes on a pet? Well, if you've forgotten,
click here
. :P


Haha! I was modeled and YOU WEREN'T! *pushes hat*
Well, yeah. We need more pictures of your pets wearing clothes to complete this project. (The more pictures we get, the closer we are to completing this project, and the more we can focus on other projects!)

Scratchcards are BACK!
Posted by Jen
Posted on July 8, 2008, 4:16 pm NST
On a happy note, the
Scratchcard Kiosk
is now back up and running again! :D (And the other ones :P) On a sad note, I didn't win anything with the scratchcard I bought :( :P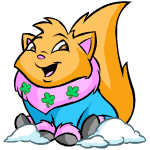 Finally, my business nearly went under! o: