Your jnAccount:
Login
or
Register
| New to Jellyneo?
Click here!
News Archives
This page shows the available archives of our Neopets news. To start browsing, select a month below.
« Return to month listing

June Freebies!
Posted by Nynex
Posted on June 1, 2008, 12:01 am NST
June is here, and it's that time once again when you can
collect
monthly freebie foods and 2000np. For more free food, feed your pets at these sponsored snack bars. (Sorry if it is not available in your area :\ )
Freebies
Camp Dino Cafeteria | Six Flags Snack Bar





For more Altador cup team freebies, check out our
Team Support Graphics
section
Go Faerieland!

Real Life - Neopets Puzzle Adventure
Posted by Terry
Posted on June 3, 2008, 5:49 am NST
We totally apologize for those who wish to remain in their NeoLife, but here's a tiny reminder that real life exists. :P
There's a new game coming out this holiday season, called Neopets Puzzle Adventure. If you have played Puzzle Quest (which I haven't), it's basically like that but with Neopets. (According to the article below, it seems like Pokemon and super fun game-board games thrown into a video game.)
At its recent Captivate event, Capcom unveiled a surprising new game from the makers of Puzzle Quest. Based on the Nickelodeon license of the same name, Neopets takes the Puzzle Quest formula and dresses it up with the popular children's property. Neopets are similar to Pokemon in that there are hundreds of little animals for kids to train and interact with. There are a slew of mini-games available at Neopets.com.

Aside from taking on the licensed property, the other big change to the Puzzle Quest game is that instead of Bejewelled, conflicts are settled with games of Othello (Reversi). There is still an overworld map where players travel around and accept quests (over 150 in all), and it's much larger than what we saw in PQ. But once you enter a battle, you'll find the colored chips of Othello. If you've never played the land grab game, the goal is to claim the majority of the board by sandwiching your opponent's pieces with your own. Here, the player with the highest score will win a match, not necessarily the one with the most land.

Switching battles from Bejewelled to Othello really changes the feel of Puzzle Quest (sorry, we mean Neopets). Conflicts unfold more slowly and take longer to complete. Maybe we just suck at Othello. That is entirely possible.

There are hundreds of Neopets in their universe, but in this game players will have 12 to choose from and customize. There are 150 PetPets to be captured. PetPets grant the player new spells that can be cast during battle. By playing through the retail game, players will unlock codes that can be redeemed on the Neopets website for exclusive virtual items.

Based on feedback they received from Puzzle Quest, the developers made items more interactive so that you have to select them during battle. Players can equip a weapon and armor, but to get their benefit they must be activated. Doing so will cost a portion of your score, so you won't want to overuse them.
According to EuroGamer, you will be able to redeem codes from the game on Neopets. (I'd say Rare Item Codes ;) )
And as some of you may already know, "Neopets" is licensed from the popular web-based game/community run by Nickelodeon, where people create and nurture virtual pets and swap recipes and do all sorts via a website.

To tie in with the existing property, Neopets Puzzle Adventure will generate codes at certain points that players can redeem on the Neopets.com website to gain bonuses there.

The multi-platform game will offer around 150 quests in single-player, with mini-games and altered versions of the core Othello game used to upgrade your character's stock of spells.

There will also be multiplayer, and Capcom told Eurogamer at its Las Vegas Captivate 08 event last week that demos are likely, and Xbox Live Arcade, PlayStation Network and PSP versions haven't been ruled out at this stage.
Neopets Puzzle Adventure will be released for your computer, the Wii and your super fun Nintendo DS.
I don't know. I really don't know now. :P A multiplayer, multiplatform game. Sounds a bit like KeyQuest, don't you think? D: *shrugs* Discuss it in the comments! (Oh, and if you haven't already, be sure to
subscribe to our RSS Feeds
!)
Have any unreleased news you'd like to send us? Anything the jnSafety Team needs to post? Send us an email! (Really, send Terry an email. It's terry[a@t]jellyneo[d.ot]net. You know what to replace. :P)

Jubjub Day Goodies
Posted by Terry
Posted on June 3, 2008, 1:27 pm NST
We have some very pretty Pirate Jubjub clothes for you to look at!



Plushies:





Raspberry Day!
Posted by Nynex
Posted on June 3, 2008, 3:26 pm NST
Marquee: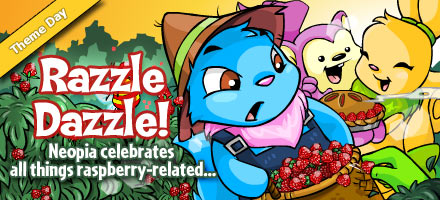 Shopkeepers: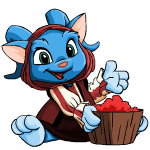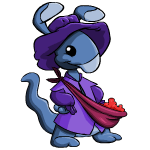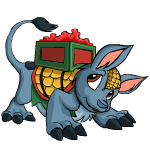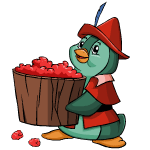 items:





Petpet Appreciation Day Goodies
Posted by Nynex
Posted on June 4, 2008, 2:25 pm NST
Petpets:





Chocolate Candychan | Chocolate Rock | Jelly Ona | Jelly Snowickle

Items:






New Neogreetings
Posted by Nynex
Posted on June 4, 2008, 2:36 pm NST
Send some flowery neogreetings!




Jubjub Day Roundup
Posted by Nynex
Posted on June 5, 2008, 1:35 pm NST
Marquee: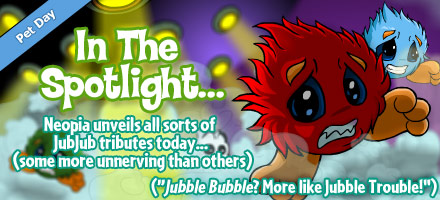 Items:




Caption: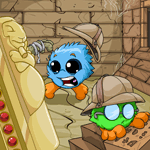 Colours: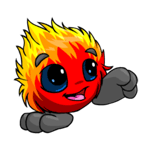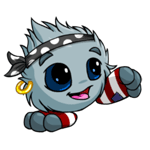 Fire | Pirate

Clothes: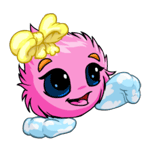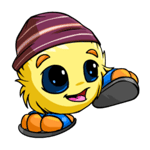 Plushies:





Merchandise Goes International
Posted by Dave
Posted on June 10, 2008, 12:04 pm NST

Good news in the world of merchandising! Viacom released a press release today indicating that even more merchandise will be making its debut at the 2008 Licensing International Show, a place to show off new shwag.
New items include another series of plushies and collectible figures from JAKKS, an additional series of the trading cards from Enter-Play, and another five books from Harper-Collins. Also, new types of merchandise entirely include stationary and video games (the simple plug and play kind) by JAKKS Pacific and clothing from design company Mamiye Brothers. (Ohhh, sounds stylish. :P) Let's not forget the full-fledged
video game, Neopets Puzzle Adventure
from Capcom as well.

Also, even BIGGER and BETTER news is that all of this merchandise will be available in even
more
retail stores around the U.S.! Of course, everything will be available at Target, along with new comers Wal-Mart (who have begun stocking Neocash cards recently), Toys 'R' Us, Claire's and Kmart. So now, you will have even more places to get your favorite Neopets merch. (And hopefully they're closer to you!)
As always with merchandise, all of it will (or at least there are plans to) include Rare Item Codes redeemable for items through Grundo's Warehouse. Also, the new merch may be tied into Keyquest, which is due out pretty soon.
Even better news for our
international readers
! All of the current Neopets merch, along with newer merchandise, will be making their debuts in foreign non-U.S. countries towards the end of this summer.

Plans for merchandise releases in Australia, New Zealand, Holland, Brazil, and Canada are well under way. (Canadians already have access to Neocash cards in their Shoppers Drug Mart.) The plushies, collectible figures, and playsets will be in all of the above countries. Trading cards will be sent to Holland and Canada, and the video games will be available in Brazil, Holland, Australia, and New Zealand. We can only assume that as time goes on, and as more deals are struck with your country's local retail chains, more countries will begin to receive Neopets merchandise. :)
Source: Viacom Press Release

Quiggle Day Goodies
Posted by Nynex
Posted on June 11, 2008, 2:27 pm NST
Caption: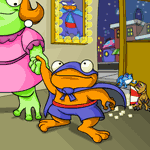 Items:





Coming Soon: A Neopets Movie
Posted by Dave
Posted on June 11, 2008, 4:06 pm NST



We have even more real life news for you fine Jellyneoers this week. :)
It seems as if the notion of a Neopets movie has been renewed, and the company AnimalLogic will be taking care of the CG effects in conjunction with Warner Brothers Pictures. They are an Australian based company that will be opening up shop in (conveniently enough) sunny Los Angeles, California. They've produced the CG effects for movies like
Happy Feet
,
Aquamarine
, and
Harry Potter and the Goblet of Fire
, and now, they will be working on
The Lost Tomb: A Neopets Adventure
, the working title for the Neopets movie.
Right now, as they have been for years, details are sparse, but we do know that the estimated release date is April 20, 2009, which will most likely change since that means less than a year to fully produce, edit, and hype up the release.
We can only hope that the movie plot features Dr. Sloth taking over Neopia... perhaps with his home base in some sort of Lost Tomb. :P
Sources: Animal Logic news release and IMDB
-----
Have you checked out our cool new
Altador Cup Record
counters? They're easy to set up, easy to update, and great to show off your progress in this year's Cup! Simply generate your record counters now, and then come back during the Cup to update your wins/ties/losses, and the images you made before will automagically update! Yes, it's magic! No need to update that messy code for
each
win you have. If you still don't have one, go
grab one
now!