Your jnAccount:
Login
or
Register
| New to Jellyneo?
Click here!
News Archives
This page shows the available archives of our Neopets news. To start browsing, select a month below.
« Return to month listing

New Game - Let it Slide
Posted by aznmiguel
Posted on February 1, 2008, 2:11 pm NST
TNT is coming out with another Winter themed game called Let it Slide, featuring a Snuffly on the cover!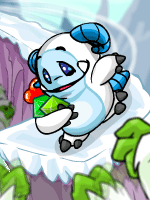 Game Center

Description:
Help the Snuffly find its way through the treacherous Ice Caves. Dodge falling stalactites, icy crevasses, bone-chilling water, and menacing Gabars while leading your Snuffly to safety! Collect the gems, but tread carefully - that ice is slippery!

Trophies:





Zafara Day
Posted by Nynex
Posted on February 1, 2008, 2:13 pm NST
Marquee: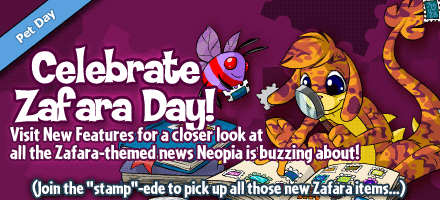 Colours: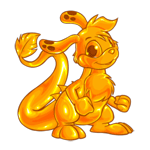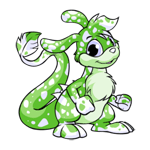 Jelly| Speckled

Clothes: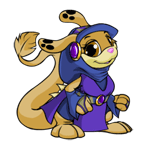 KeyQuest Update + Neopets Books
Posted by Dave
Posted on February 1, 2008, 6:29 pm NST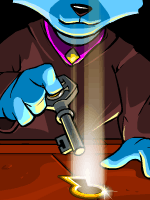 Tonight, we bring you an update regarding the now infamous KeyQuest, which has actually slipped under the radar due to the
Sloth Plot
, and the coming soon Neopets books.
Firstly, KeyQuest has been mentioned in the editorial by TNT. Much to everyone's relief, nothing on the Neopets site will be changing. KeyQuest is simply an extension of the Neopian world. Here's the quote:
I just read and saw on Neopets that you are going to be creating Key Quest. Apparently, you get the Keycodes off of merchandise and then you can play the game. You are not going to get rid of the site as we know it now, are you? I hope this will just be a new game in the Games Room. ~princezuda
This must be rumour day. No, we're not going to replace the site we've spent nearly a decade building up with a single game. :) We have no idea how people jumped to this conclusion. We have a page about Keyquest here. Also, as stated on the page you will not be forced to purchase merchandise in order to play. Please forgive any 404s linked to the info page; we're still in early beta and it is a work in progress.
The underlined text is most important. ;) Also, a KeyQuest FAQ category has popped up in the Neopets help system. To read through the questions,
click here
. Some interesting highlights are that once you collect all tokens in a given collection, you'll be rewarded with a special bonus token. You can also change the look of your case by redeeming the special boxed Neocash cards that will be released at Target soon.
If you haven't noticed, your userlookup has also had a minor update with all of the images that link to trades, auctions, etc. Of course, the reason of this update was to add in the KeyQuest token spot in your collections box. (The site themes icon looks infinitely better, too. :P)
For more details on the whole KeyQuest story, check out our
KeyQuest information page
. If you're interested in picking up a code to redeem a token, the plushies that give them out will be going on sale this weekend at your local Target.
In other merchandise news, the Neopets books that we mentioned back in
late July 2007
are coming out within 2 months.
Slated for release on April 22, 2008, five books will be hitting the shelves of your local books stores in the US and Canada. (we don't know anything about Harper Collins' international sales). Thanks to
pezzers
for confirming the release date in Canada! The titles of the books are:
The Grey Faerie Chronicles: Nomi's Quest
Ghoul Catchers: The Creeping Danger
Neopets: Puzzles and Games!
The Ultimate Field Guide: Discover Neopia!
How to Draw Neopets!
The first two are actual novels, which are probably for the younger folk. The others will consist of games, tips, and drawing guides. (Though how helpful will the field guide be? Neopia *does* change everyday... we all remember how fast Pojo's guide went out of date. We'll have to wait and see what's actually in it...)
They'll also include some rare item codes. We're not sure if they will include KeyQuest codes, but we do know at least that they will contain some sort of code. (If you read the July 2007 link we have above, you'll see Kyra Reppen, head honcho of Neopets right now, say that the codes will unlock special areas of Neopets, which *could* be referring to KeyQuest.)
And now, for some lovely pictures of the books! (Click for bigger versions.)
EDIT:
Since I, Terry, am too lazy to read through Dave's newspost, here's a quick summary of where you can get the different KeyQuest items/what real life merchandise you buy will get you what Neopets item.
There are, at this time, four types of merchandise you can buy -- Plushies, TCGs, NeoCash Cards and Books. Each type of merchandise gives you different items within Neopets. (And here's a handy dandy list of what you get from each type!)
Plushies

Plushies Bought from Target: KeyQuest Tokens, Neopets RIC Item
Plushies Won from Sweepstakes: Neopets RIC Item

TCGs: Neopets RIC Item, CHANCE to win KeyQuest Token
NeoCash Cards

Just The Card: NeoCash, Neopets RIC Item
Boxed Card: NeoCash, Neopets RIC Item, KeyQuest Collector's Case Theme

Books: Neopets RIC Item
EDIT 2:
The UPC for the plushies is 0039897421131, Target Item ID 086080969, and should ring up as 'Neopets Plsh'. You can call up Target and have them look up the Target Item ID for you. It's a good indication of whether or not they have Neopets plushies.
That's it for this weekend's interesting information! We'll return to our regularly scheduled Sloth plot and daily Neopets news. (Maybe if you're lucky, we'll slip in an editorial this weekend.)

Jhudora Avatar Reminder
Posted by Dave
Posted on February 4, 2008, 1:34 pm NST

Return of Dr Sloth - Chapter Three
Posted by Terry
Posted on February 4, 2008, 2:52 pm NST
Well, looks like we're getting a new chapter today!
Marquee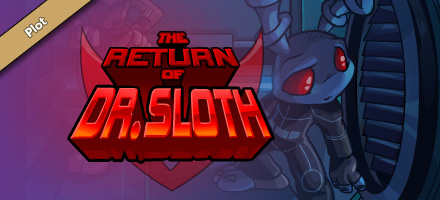 NF Banner

Current Event Header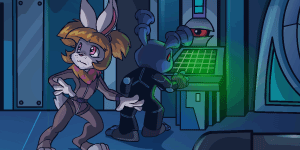 Click here to read chapter 3!
Well, there does not appear to be any sign of a plot step for today... Perhaps tomorrow, when we have to find the Space Faerie? :P Click
here
to read our Return of Dr Sloth Plot Guide! (You just know it's Sloth-TASTIC!)

Return of Dr Sloth Plot - Day Two
Posted by Terry
Posted on February 5, 2008, 2:12 pm NST
Well, we now have some plot steps to do! :)
3-Mod Strategy (CLICK HERE)

Click
here
to read our plot guide! (Don't forget -- It's written live!) Thanks for sticking with Jellyneo's
The Return of Dr. Sloth
Plot Coverage! :)
FOR THIS STEP, YOU CAN NOT WORK TOGETHER! YOU ALL HAVE DIFFERENT PUZZLES!
NOTE:
As of right now, we are getting reports of people getting frozen for using decoders. Please do not use them for now, and wait until we get word from TNT about whether or not using one is cheating. Thanks!
|| Yes, you'll get frozen for using a decoder. Do it yourself. (You know, with pen and paper. :P) Mike and I found a new fun strategy for Level 3. Done! Click
here!

Checkered Day
Posted by Nynex
Posted on February 5, 2008, 2:33 pm NST
Marquee: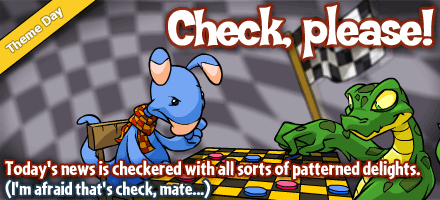 Petpets





Antwerph | Flosset | Pandaphant | Spyder

Food





Shopkeepers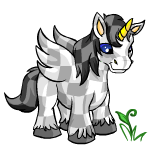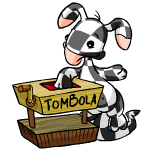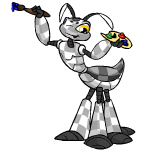 Let It Slide - Beta
Posted by Nynex
Posted on February 5, 2008, 10:22 pm NST
Let it slide is in beta testing for premium members, and looks like it will be released by the end of the week.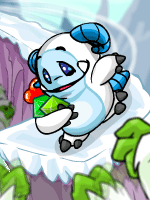 items:


Game Center

Description:
Help the Snuffly find its way through the treacherous Ice Caves. Dodge falling stalactites, icy crevasses, bone-chilling water, and menacing Gabars while leading your Snuffly to safety! Collect the gems, but tread carefully - that ice is slippery!

Screenshots
Main Menu Instructions
Game Game Game

Trophies:





Lunar Festival
Posted by Nynex
Posted on February 6, 2008, 3:02 pm NST