Your jnAccount:
Login
or
Register
| New to Jellyneo?
Click here!
News Archives
This page shows the available archives of our Neopets news. To start browsing, select a month below.
« Return to month listing

New Captions - Captions 824 and 825
Posted by Terry
Posted on July 3, 2007, 5:30 pm NST
Hmm. A boat and some Kikos on some cliff. Looks like an episode of LOST and Survivor. xD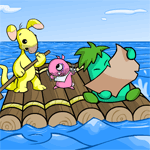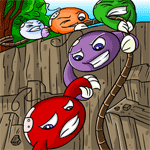 Click To View Larger Images

Theme Day and Petpets - Jelly Day, Carmariller Colours
Posted by Terry
Posted on July 3, 2007, 6:06 pm NST
Well, we've found a new Theme Day... Welcome to Jelly Day! (Of course, of the world that *REALLY* doesn't exist...)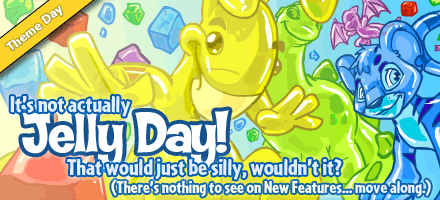 Pet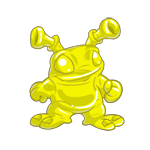 Food




Musical Instruments




Garden Items




Fun Images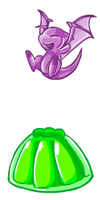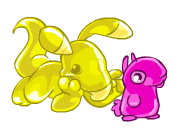 Now remember... NONE of this *actually* exists... *glare*


*blank stare*

To view the news for yourself, go to New Features and rightclick on the page. Hit 'View Source'. Search for 'jelly'. The first thing you find should be it!
-------
As for REAL news... there are new colors for the Carmariller!





Blue | Green | Rainbow | Red

Now THAT is some mighty fine real news. Or should I say... GOOD EATS! *cue Alton Brown*

AC2 News - Good News!
Posted by Terry
Posted on July 5, 2007, 1:04 pm NST
The final few matches have begun!






These matchups last for four days (i.e., until July 9th). So get playing!
And, I have some good news for you, in case you haven't read the Altador Cup News lately.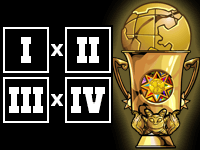 All members in teams that lost in the double round-robin phase of the Altador Cup (meaning all members in teams that didn't make it to the final four) can be a supporter for the remaining four teams in the Finals!
The
standings
are updated! (Oh, and Krawk Island FTW! (I know they'll win the cup :P) I BELIEVE IN THEM! GL to the other teams too!)
Since I still believe that freeloaders exist: Choose a team that you think will win, not the one that's in first. xD

MIP Prizes!
Posted by illusioniste
Posted on July 5, 2007, 2:56 pm NST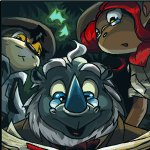 After a long wait, the
prize shop
for the
Journey to the Lost Isle Plot
has finally opened with a wide variety of things to purchase. Once you buy something, you should see a trophy on your lookup!
Trophy

Check out
JN's plot prize guide
for more information, and a breakdown of prizes by category.




In addition, TNT has provided an
official solution page
!

Altador Cup 2007 - Final Results
Posted by Terry
Posted on July 9, 2007, 8:26 pm NST
Well, the results are in. Take a look at the table below to see who won. You'll be quite surprised. Or you know, not really surprised at all. :P
Final Standings For Top Four Teams
Place
Team
Team Name
1st Place
Team Darigan Citadel
2nd Place
Team Roo Island
3rd Place
Team Shenkuu


4th Place
Team Krawk Island
Yes, Darigan Citadel came in first, then Roo Island, Shenkuu, and last but not least, Krawk Island.
Congratulations to all four teams for getting into the Finals, and thank
YOU
for sticking with Jellyneo for your Altador Cup 2007 Coverage! You can view our
standings page
by clicking
here
!

Ixi Day - Header
Posted by Terry
Posted on July 10, 2007, 3:31 pm NST
Huzzah for Ixi Day!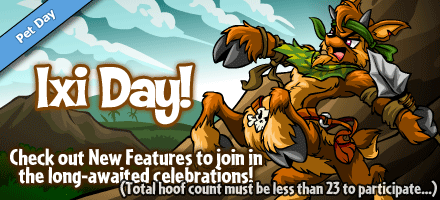 Premium - Calendar and Trading Card
Posted by Terry
Posted on July 10, 2007, 3:36 pm NST
Here's the calendar image for December 8 and the Trading Card image for the New Year!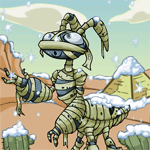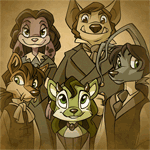 New Game - Shenkuu River Rush
Posted by Terry
Posted on July 11, 2007, 12:56 pm NST
Here's a new game to be released by Neopets called Shenkuu River Rush!
Buttons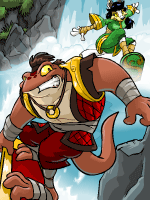 Trophies



Game Room

Caption - Number 826
Posted by Terry
Posted on July 13, 2007, 2:49 pm NST
Here's a new caption, which looks like it was drawn by two artists.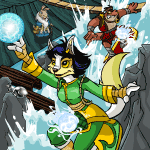 Click To View Larger Image

New Avatar - NC Mall
Posted by Dave
Posted on July 16, 2007, 4:24 pm NST
Here is the new avatar associated with the NC Mall...

You have to try on clothing in the
NC Mall
until you get it. There is
NO
'Something Has Happened!' event.
You also do
NOT
need to pay to get this avatar.