Your jnAccount:
Login
or
Register
| New to Jellyneo?
Click here!
News Archives
This page shows the available archives of our Neopets news. To start browsing, select a month below.
« Return to month listing

Happy April Fool's!
Posted by Dave
Posted on April 1, 2007, 8:44 am NST
Update:
Since April Fools is now over, we've cleansed the entirety of JN of all things Marapets! Hurrah!
Happy April Fool's Day, from everyone here at JN! We hope that you're as excited about the new JellyMara as we are... because it was a great joke. :tongue:
Anywho, you can start your April off right (if someone hasn't already messed with your mind today), by collecting your monthly NEOPETS freebies as well as getting the
Quiguki April Fools Avatar
.
[Click Here]
. :D




Mmmm! Free food and 2,000NP!
Also, we apologize for any heart attacks we may have caused. We've received quite a few angry emails. And, no, we are
not
giving away a copy of our Item Database. So, we're sorry to the numerous people who emailed us asking for one. :wink:
In case we've alienated any of our loyal visitors, we'll be making it up to you this week with something a little special to celebrate Easter. Keep your eyes peeled. :grin:

Shoyru Day Update!
Posted by aznmiguel
Posted on April 2, 2007, 3:43 pm NST
Today is Shoyru Day Update, so get those wings ready to fly around and be excited!
Header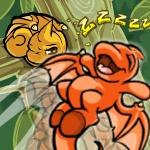 Background


Click For Larger Version
Electric Shoyru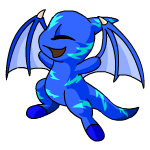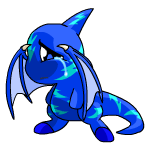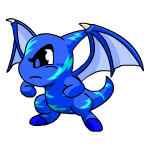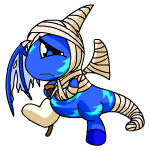 Items:





Caption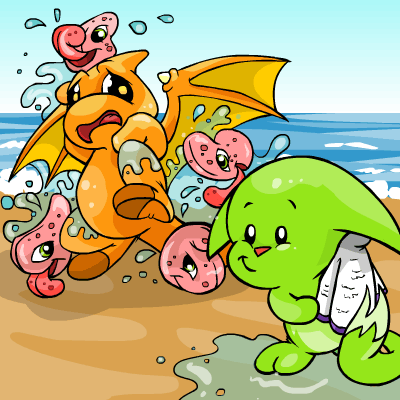 Daily Dare Bonus Prizes
Posted by Dave
Posted on April 4, 2007, 7:20 pm NST
If you missed it in today's news, the bonus prizes are now available from the Daily Dare.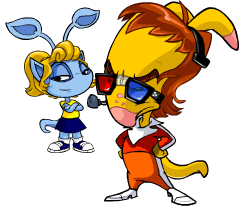 [Click here to claim yours!]

New Caption
Posted by Terry
Posted on April 5, 2007, 1:25 pm NST
Say hi to
[Snowbeast Snackrifice]
, because it's released!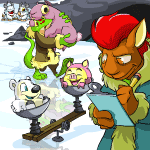 [Click Here To View]
Pet Directory Update:
If your pet still is not listed in the directory, please allow up to a week before trying to submit again! We're currently sifting through a backlog of 2,500 pets to approve. We've also closed new submissions until Saturday the 7th so that we can get caught up.

Crisis Courier -- Beta!
Posted by Dave
Posted on April 6, 2007, 12:39 pm NST
Crisis Courier, featuring the infamous Yooyu petpet, is now available to Premium members. Many thanks goes to Tony for the screenshots. :grin: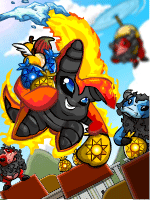 When King Altador has an urgent message that he needs delivered, His Highness always sends a member of the fittest and fastest Petpet species in the kingdom - the Yooyu. Switch between the fire Yooyu and the snow Yooyu, depending on what kind of obstacles or enemies you're facing.
Screenshots:
Main Menu | Instr. 1 | Instr. 2
Instr. 3 | Instr. 4 | Game Play
More Game Play | More Game Play

Trophies:




Advertisements:
Game Room

Free NP + Codestone
Posted by Dave
Posted on April 7, 2007, 9:46 am NST
Neopets has a special offer for their Neopets Magazine. Simply visit the site below, type in the phrase "woowoogrub" and you'll received
1,000 NP
and a
random codestone
... just for typing a word! :grin:



[Click here to receive your NP and codestone!]

Weekend Games Roundup!
Posted by Terry
Posted on April 7, 2007, 6:53 pm NST
Hi. Hey there. Welcome to Saturday Evening (Or Sunday Morning. :P). :grin:
Here's the current list of games that are coming out soon! (You can view the newspost by clicking on whatever has square brackets around it. :smile:)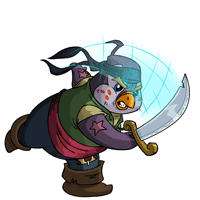 YAAAAAAAARGH, You'd better click on these pages!
[Crisis Courier] (Currently In Premium Beta Testing!)
The Great Desert Race
Tyrannian Tourist Trap
Some Sort Of Kreludan Adventure Editor
While you're doing that, check out our
[Site Updates]
, where we have listed all of our new content! :smile:

Grey Day Items
Posted by aznmiguel
Posted on April 9, 2007, 7:29 pm NST
Grey Day is approaching, and we have some items to offer!




New World -- Coming soon!!
Posted by Dave
Posted on April 10, 2007, 5:03 pm NST
News just in! Thanks to a member of our forums,
Neo1Spider
, and to
Neonutters
, we have some cool new information on the next land coming to Neopia!
We've received this scan from the Neopets Magazine:
So... we have two new things to look forward to this summer: a new world based on mutants, and another Altador Cup competition. (Go Roo Island!!)
Disclaimer: By posting "Go *team here*!!" it in no way represents JN's opinion on who will win the cup. It simply represents the staffer who last changed it. :tongue: (It's been multiple worlds.)

New Captions!
Posted by Terry
Posted on April 11, 2007, 6:19 pm NST
Here's two new captions for Crisis Courier and Dubloon Disaster!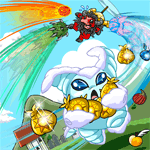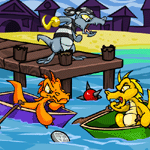 Click Images For Larger View
Giveaway Update:
We've set up our donation shop again, and we're again accepting donations for our upcoming giveaways. :) We're looking for codestones, bottled faeries, dubloons, and anything else you think would be worthy of giving away. You can send them to the account 'yurble', JN's official account. If you don't have any of those, then you can still send NP by purchasing a jelly from
our shop
. (Donating is by no means necessary, and only allows us to continue to provide our visitors with fun giveaways and prizes for events. :D All NP/items received are used for JN purposes only.)