Your jnAccount:
Login
or
Register
| New to Jellyneo?
Click here!
News Archives
This page shows the available archives of our Neopets news. To start browsing, select a month below.
« Return to month listing

Freebies!
Posted by Dave
Posted on April 1, 2006, 6:44 am NST
First off, be sure to pick up your
April freebies
today!





Public Service Announcement -- Daylight Savings Time
Posted by Terry
Posted on April 1, 2006, 7:13 pm NST
Remember to turn your clocks forward (if you need to) before you go to sleep! You get one less hour of sleep because of it. :tongue:


You know, you need to turn me one hour faster before you go to sleep!

You know... just so you aren't late for your dentist's appointment tomorrow... :wink:

Sophie's Stew In Beta
Posted by Dave
Posted on April 3, 2006, 4:37 pm NST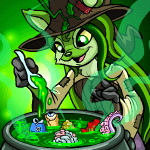 Sophie's Stew is now in beta testing. Click below to try it out!
Click here to play!

The Old Follies Farm
Posted by Jibbles
Posted on April 3, 2006, 6:17 pm NST
A new Altadorian banner has been discovered, revealing an unreleased area called 'The Old Follies Farm'.

As yet this area hasn't been released, so it is just a preview of a future plot step, but could this mean that the next constellation we will be searching for is that of Florin, the Farmer?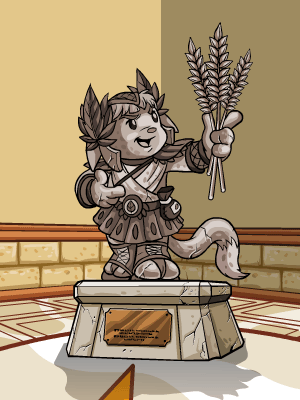 Well, we've found the
farm
URL!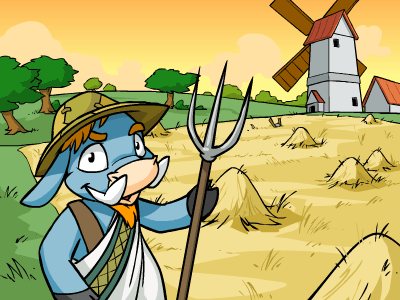 This is one of Altador's oldest farms, owned by Farmer Follies and his family.
Highlight the banner and hit Tab once. Then you should hit the enter key
OR
you can click on the door of the windmill.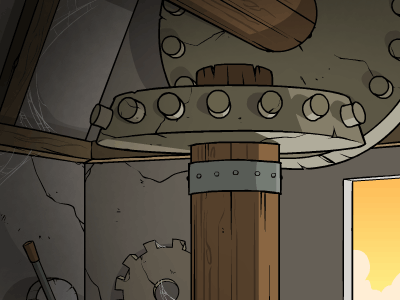 This old windmill is how Farmer Follies turns wheat into grain.
Now click on the lever. Then on the next screen, click on the window.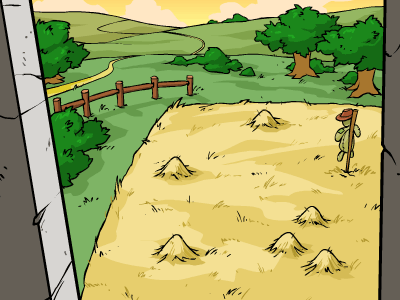 Click on the bales of hay. Congratulations! You've found your fourth constellation!
You should now
get your coordinates again
and then
plot them
(alternatively just go
here
to be told the co-ordinates). You should then
mount your telescope.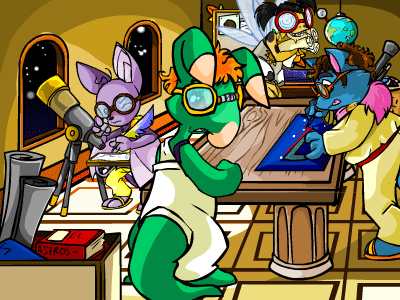 The Astronomy Club members greet you warmly as you enter the room... except the club president, who seems a little upset. "Okay, we get it, you're a great astronomer. I mean, four constellations? So quickly? That's just... Are you sure you aren't... cheating, somehow? How could you know so much about the sky, when we've lived here all our lives and never been able to find any constellations?" he grumps.
We have a template available on our
forums
if you need one! You need to be a member though. :smile:
More information will be added to this news post as soon as we have it.
AGAIN:
Do
not
send queries about the plot to JN via our onsite forms. (Like bug reports, etc.) If you'd like to discuss or get help on the plot, please visit our forums, where there are people on 24/7 willing to help you. :smile:

New Lupe/Kougra Items
Posted by aznmiguel
Posted on April 3, 2006, 8:21 pm NST
Since there is nothing substantial for Kougra (April 22) or Lupe Day (May 2), I will initially combine their newsposts. Later, we will separate as more information rolls around.

Kougra Items






Lupe Background


Click For the Larger Version!
Item


April Fool's Day Avatar
Posted by Dave
Posted on April 4, 2006, 12:18 pm NST
If you do not have the Quiguki April Fools Avatar, then be sure to visit and refresh the
New Features page
.


Gwyl's Great Escape
Posted by Dave
Posted on April 4, 2006, 3:55 pm NST
An upcoming game, Gwyl's Great Escape features a tiny symol and his Lightmite petpetpet!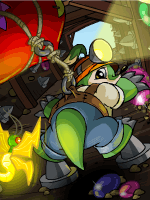 Game Center

Friday's Caption
Posted by Dave
Posted on April 4, 2006, 3:58 pm NST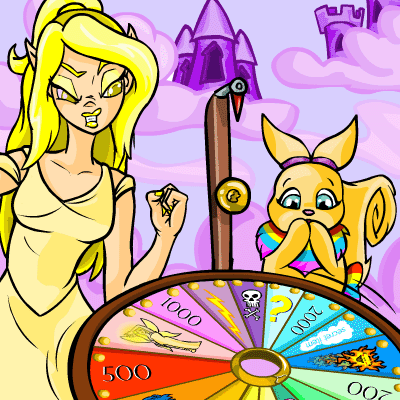 Mutant Xweetok
Posted by Dave
Posted on April 5, 2006, 4:16 pm NST
It's a mutant
rat
...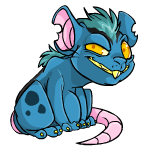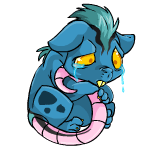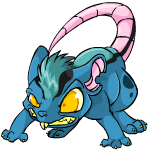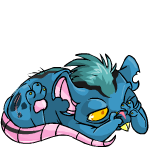 Transmogrification Potion:


Moehog Shopkeepers
Posted by Dave
Posted on April 5, 2006, 4:18 pm NST
Here are some Moehog shopkeepers for Moehog Day, which is some day in May. :tongue: