Your jnAccount:
Login
or
Register
| New to Jellyneo?
Click here!
News Archives
This page shows the available archives of our Neopets news. To start browsing, select a month below.
« Return to month listing

This Week's Interesting Editorial
Posted by Dave
Posted on October 1, 2005, 5:16 am NST
Here's a small review of this week's editorial questions. It points out the more important ones and comments are in red. :wink:

All over the boards people are cursing the Scroll Repository Foreman for sending them to a corner or threatening them with that little club of his. Is there a way to get him as a challenger, so we can all get our own form of justice for his cruelty? ~ darkstormer666
He is a rather feisty little fellow with that cudgel of his, isn't he? Perhaps after the plot we can work on that so you can have your revenge. Or! Even better! SR Foreman vs. DFM Pteri death-match! Wicked.

A possible new battledome person. And he certainly has the cudgel to do it!

Because you have dedicated a WHOLE day to the Nightsteed is there going to be a nightsteed avatar?? OH PLEASE TNT there has to be a Nightsteed avatar. ~punk_rock_chick
Ohh, he *would* make a cool avatar, wouldn't he? Perhaps we didn't release one because we have other plans for an avatar with his likeness… *shifty eyes*

We all love the Nightsteed, right? This can only be good news. :D

I live in England and I must say so far you've done a pretty good job of spacing things out so people on all timezones. I'd like to know how long this can go on; are there going to be parts where it's advantageous to be amongst the first to do something, and in particular will there be a prize at the end that there'sa race to get? ~ nerulean
We're trying. :) Anyway, without giving too much away, we'll say that we are keeping track of every piece of the puzzle each person completes. There are certain stages where completing things first will earn you more points than someone who completed it much later, but in general, the more of the puzzle you complete as a whole, the greater the reward will be at the end.

This is certainly some revealing information as to how the prizes will be given out. If you haven't advanced very far in the puzzle yet, I suggest you get a move on whilst furniture is still being made!

I am a huge fan of swordsmaster talek! I would really appreciate if you would release a shopkeeper or two (and maybe an avatar >_>) featuring this great Draik. Thank you very much for the consideration. ~ minka22
Well, seeing that he's Maraquan and we're in the middle of the Lost Desert Plot currently, it may take a while for us to give him some attention. But once all this desert hooplah is over, maybe we can arrange for him to have his own special day... or at least an avatar if we can't manage a whole day. :)

Swordmaster Talek was a very cool character indeed. If he doesn't get his own avatar, he at least deserves his own training school in maraqua! :tongue:

TNT, can you make it where you can go back to tournament 1 on cellblock, most game avatars are hard to get, true. but dang this is just crazy, at least on flash games it dosnt just keep getting harder and harder to the point where you cant play it anymore, thats just crazy. it bugs about 30% of the people that play and arnt lucky couse you made the avatar random, i mean why does it have to be "SUPER HARD" AND "random". dosnt make it fair one bit for us unlucky ones. ~ mystic_fever
We will look into a reset feature, however the avatar is not random. Not random at all. From what we've seen, not one person has actually figured out the real trick to getting the avatar. It may seem random, but it's not by any means. I think it's the only one we've ever really stumped people with. *cackle*

This is probably the most interesting question this week. An avatar that we don't know how to really get!? We'll just have to find out... Plus, Cellblock does get really hard after tournament 11! If only we could reset. I'd definately go back to playing daily. :D



New Qasala Game
Posted by Dave
Posted on October 1, 2005, 6:31 am NST
The next big game in production is a game related to the LD plot? Could this mean the return of the supporter system during the potential war? Last war, they made a game in conjunction with the plot for people to play during for supporter points. Thanks to Neonuttersofneopia.com for the link!
Game Button: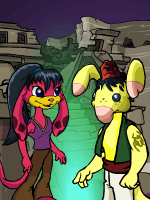 Frontpage:
Trophies:



Play the Game:
Click here!

Monthly Freebies
Posted by Dave
Posted on October 1, 2005, 6:33 am NST



Monthly freebies are back for October!
Click here
to get your free 2,000NP and some items!

Evil Fuzzles Beta Testing
Posted by Dave
Posted on October 2, 2005, 10:19 am NST
The next game to get the beta treatment is Evil Fuzzles From Beyond The Stars! Here's all of the stuff for the game so far, along with some cool screenshots at the bottom!

Header: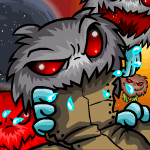 Background:


Click for larger version
Play Button: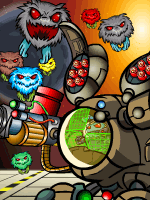 Trophies:



Sidebar Buttons:
Screenshots:
Main Page
Game Play
Spend your Virtucreds!

Grarrl Day
Posted by Dave
Posted on October 3, 2005, 5:39 pm NST
More Grarrl Day goodies have been found! :wink:
Header: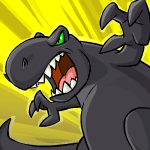 Background:


Click for larger version
Colors: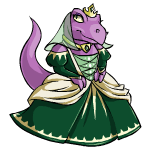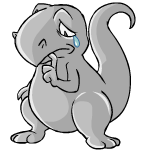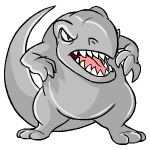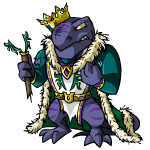 Shopkeepers: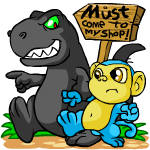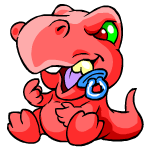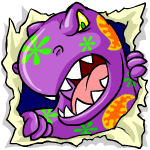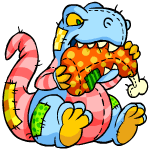 New Petpet Colors
Posted by Dave
Posted on October 3, 2005, 5:55 pm NST
Here are some new colors for spooky petpets! Thanks to Neonuttersofneopia.com for the mutant Dribblet (which is freaky!)




Mutant Dribblet | Faerie Intesteen | Mutant Intesteen

Galem Darkhand Avatar
Posted by Dave
Posted on October 4, 2005, 2:50 pm NST
Something Has Happened!
You are now eligible to use 'Grarrl - Galem Darkhand' as an avatar on the NeoBoards!
A mighty spiffy avatar if I do say so myself! To get this, lookup the item Galem Darkhand, or
click here
.

Evil Fuzzles
Posted by Dave
Posted on October 5, 2005, 1:11 pm NST
The Evil Fuzzles from Beyond the Stars game is ready to be played!
Click here to play!

Header: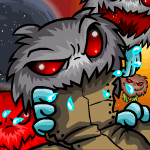 Background:


Click for larger version
Play Button: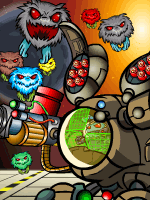 Trophies:



Sidebar Buttons:

Korbat Day
Posted by Dave
Posted on October 5, 2005, 1:12 pm NST
The first of Korbat Day has arrived.
Header: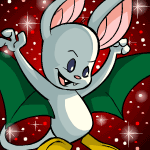 Eyrie Day
Posted by Dave
Posted on October 5, 2005, 1:15 pm NST
Eyrie Day is next Monday! Thanks to Neonuttersofneopia.com for the Eyrie bd items.
Header: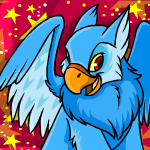 Background: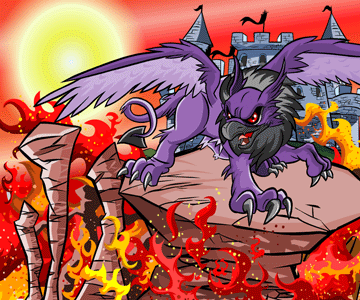 Faerie and Maraquan Eyrie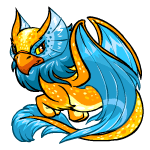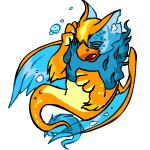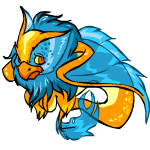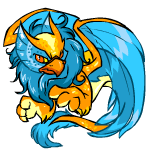 Shopkeepers: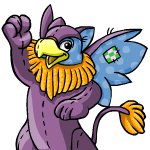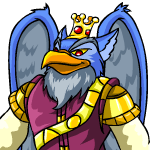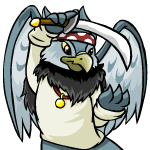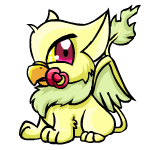 Caption: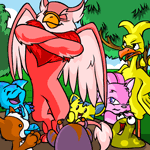 Neogreetings:




Preview | Preview | Preview

Card: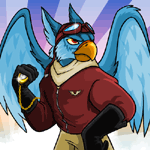 Blog: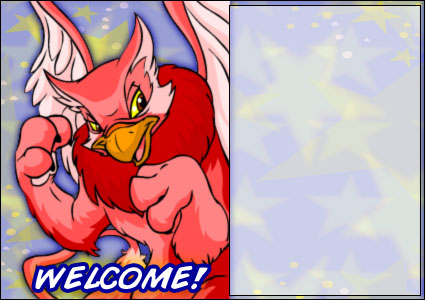 Click for a larger, and clearer version!