Your jnAccount:
Log In
or
Register
| New to Jellyneo?
Click here!
Altador Cup XVI
Jellyneo's Altador Cup XVI Coverage
Altador Cup News and Updates
Recap: ACXVI Day Two
Posted by Zelda
Posted on June 9, 2021, 1:20 am NST
The scores are now posted for two days of yooyuballing, slushie slinging, and professional shouting—and this year is shaping up to be quite the Cup!
Underdog Team Faerieland came out swinging on day one, taking Team Tyrannia by storm with new forward Whimsi Dia's precision passing. Only the slushie slingers of Tyrannia could stand against the onslaught of the faeries, leaving fans to wonder if this were finally Team Faerieland's year. It seems their wings are less effective underwater, however, as Team Maraqua's home advantage led them to victory in all four events on day two.

Team Maraqua didn't fare so well on day one, however. Grundo duo Qyldae Wegg and Zenor Kevix kept the Maraquans at bay while team captain Derlyn Fonnet scored goal after goal, leading Team Kreludor to a solid day one victory. Only Team Maraqua's shouts of despair outrang Team Kreludor's celebrations.
Unfortunately, Team Kreludor's luck didn't hold any longer than Team Faerieland's. The hosts are coming out strong this year, with landslide victories across the board against Team Virtupets on day one, and another shutout victory against Team Kreludor on day two. Team Altador's cheerleaders are particularly deafening this year—this is gonna be a team to watch as the matches unfold.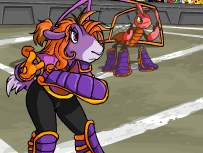 Team Virtupets left the field exhausted on day one, but captain Keetra Deile tells me she gave a pep talk this morning, reminding the team to set past matches behind them and focus only on the moment. The pep talk seemed to work, as their day two losses to Team Krawk Island were narrower—and they even managed to outsling the pirate slushie experts.
Team Krawk Island is another to watch this year. Their first two days have come with smooth, though narrow, victories in three events each—against Team Terror Mountain and Team Krawk Island. They're not showing a consistent weakness, though, so keep an eye out for those pirates. It's tough to ruffle the feathers of players like "Dinksy" Collibridge, who seems to always be near the unpredictable fight paths of the darigan and mutant yooyus on the field.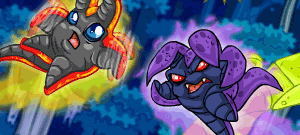 Team Terror Mountain, on the other hand, seems to be off their game a bit this year. Captain Prytarial says the team was pretty concerned after their day one performance, and it seems their worries got in the way against Team Lost Desert on day two. Left forward Vonde Cayle was first to every single yooyu, and the Terror Mountain team just couldn't keep up in the desert heat. The desert cheerleaders became increasingly deafening as the game went on—fans even started walking further up the stands to protect their hearing! It was as if King Coltzan's own voice were booming through the crowd. Certainly a team to watch out for this year.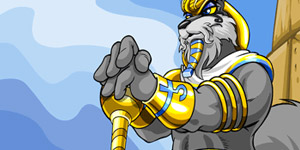 Team Kiko Lake's also doing well so far, though their cheer team has been inconsistent. After a day one draw against Team Lost Desert, they soundly defeated Team Mystery Island, particularly on the practice field. New island forward Tulay Ada showed some promise against Team Brightvale on day one, but she was no match for veteran Holbie Pinnock's rapid-fire goals against that taunting Jelly Chia.
Team Brightvale's offense on the yooyuball field has been weak so far, but they've shown promise in the side game arenas against both Team Mystery Island and Team Darigan Citadel. With two wins under their belt without a single win on the yooyuball field, the scholar-players have the potential to disrupt the hopes of any team that relies only on their yooyuballing skills to win the Cup.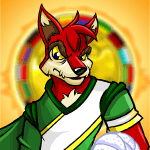 Team Darigan Citadel and Team Haunted Woods faced off on day one in a rematch of the very first Altador Cup, but Team Haunted Woods does not seem destined for a repeat victory this year. After several fumbles from multiple Haunted Woods players, Team Darigan took easy victories in all four games before losing in overtime in their match against Team Brightvale. With no better luck on day two, Team Haunted Woods again lost all four games to Team Shenkuu. Captain Krell Vitor says the team is looking closely at their formations and strategy today and is hoping for a strong comeback.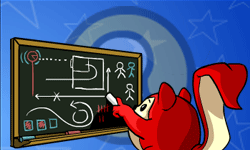 Team Roo Island is also having a rough start to the Cup. Their day one loss leaves Team Shenkuu comfortably at the top of the leaderboard after two complete shutout victories. Day two was no kinder to the Roo Islanders, as Moltaran captain Aldric Beign consistently outpaced Lilo Blumario throughout the day, leaving Roo Island with another complete loss and frequent underdogs Team Moltara with a shutout victory—a huge confidence boost after their own complete loss against powerhouse Team Meridell on day one.
Team Meridell, in fact, completes the list of teams who find themselves undefeated at the end of day two, after a victory against Team Tyrannia in every event. That leaves Meridell, Altador, and Shenkuu as the current teams to beat, while Roo Island and Haunted Woods are in particularly precarious positions.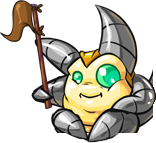 Overall, this is shaping up to be an interesting Cup, to be sure! Let us know in the comments who you think the winners will be for this Cup. Will it be these early frontrunners, or is a comeback victory in someone's future?
Altador Coastline Gala
Posted by Herdy
Posted on June 7, 2021, 1:39 pm NST
This year's Altador Cup NC event has begun, and this year it is the
Coastline Gala
, an elite event on the shore.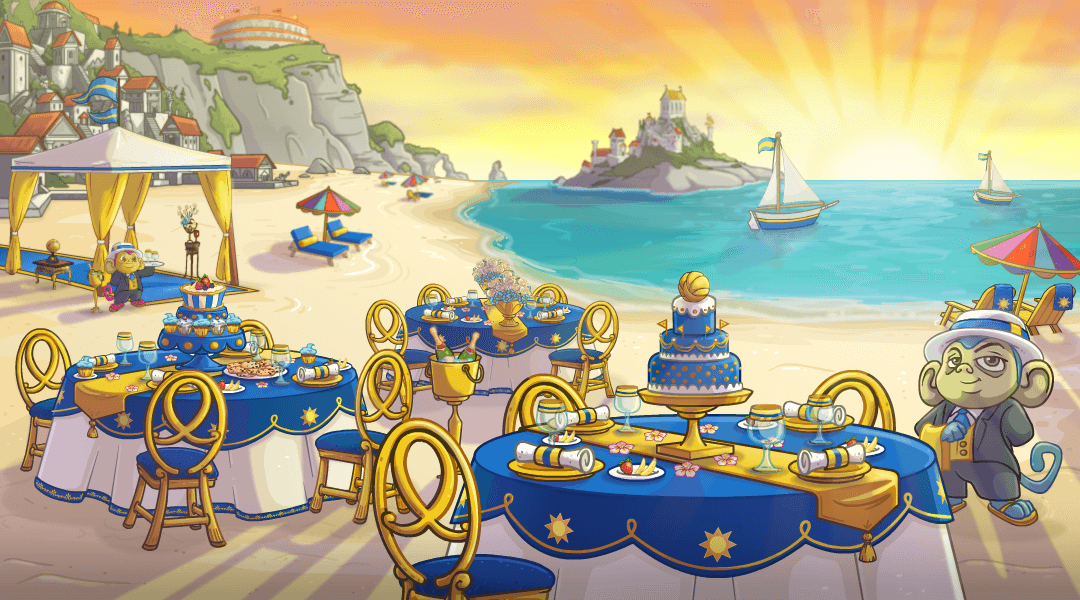 You will need to purchase wristbands from the NC Mall in order to participate in the event.
And We're Off: ACXVI Begins!
Posted by Zelda
Posted on June 7, 2021, 12:15 am NST
As of midnight today, the 16th Annual Altador Cup has officially begun! Head over to
the Colosseum
to see who your team faces off against today!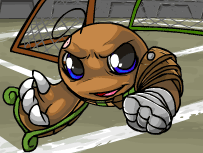 As you play, don't forget to send in a support ticket with any bugs you encounter that aren't already on TNT's
known bugs list
.
Good luck, everyone! May the best team win!
This year, there do not appear to have been any changes to rank points, minimum scores, or max score sends per day. They are:
Yooyuball:
Win/Draw (46 scores per day)
Slushie Slinger:
270 (86 scores per day)
Make Some Noise:
2700 (401 scores per day)
Shootout Showdown:
35 (401 scores per day)
Note: If you are minimum score sending Shootout Showdown you may encounter an Invalid Session error on score sends. This is due to finishing the game too quickly. You need to wait until the timer runs down 10 seconds (to 50) before ending the game in order to avoid the error.
Additionally, play close attention to the minimum score for Make Some Noise, as some computers/phones make it very difficult to reach 2700 in the new version.
Finally, there is an additional glitch today - some characters on teams in Yooyuball are not incrementing their Goals Scored/Saves totals on your rank listing. It appears this may affect the
Top Scorers
listing as these players are effectively excluded from the list.
P.S.: If you haven't joined a team yet, be sure to do so this week. According to the Rules page, sign-ups are expected to close at the end of this week.
---
The NC portion of the Altador Cup has also gone live today. It's called the Altador Coastline Gala, and it runs from June 7th to July 16th. You can buy wristbands at the NC Mall starting today. Each will allow you to redeem one item from the Gala. Multiple wristbands allow you to redeem items from multiple days, or multiple copies of the same day's item. Read more on our Altador Cup NC Guide here:
Altador Cup Records
Posted by Dave
Posted on June 4, 2021, 7:45 pm NST
With the Altador Cup rapidly approaching, our
Altador Cup Records
service has returned! With it, you can record and share your stats in this year's Altador Cup on your lookup, in your shop, or anywhere you can post an HTML snippet on Neopets.


Best of all, we've expanded the service this year to allow you to keep as many individual records as you'd like—you're not limited to just two anymore! So you can share all of your past Altador Cup records as well.
If you don't have a jnAccount,
register
one today. It's free to sign up, and we offer a
number of services
to help your Neopets experience!
Altador Cup Sign-Ups are Now Open!
Posted by Zelda
Posted on June 1, 2021, 4:47 pm NST
The time we have been waiting for is here! Players across Neopia can now sign up to support their favorite teams in the 16th Annual Altador Cup
at the Colosseum here
.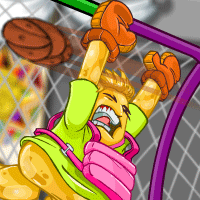 If you can't find your team on the map, don't fear—you can also select from the team logos listed in alphabetical order along the bottom of the page. When you click on a shield, you'll see that team's roster of players for this year, and then you'll have one final chance to change your mind before you're committed for the entirety of ACXVI.
Once you've selected your team, you'll receive some sign up prizes. Check out our
Sign Up Prizes
guide for a full list. The new 16 year prize is this very shiny slushie:
Once you've joined a team, you'll find links to all four revamped HTML5 games so that you may begin practicing. (If you can load them.)
To keep up with the latest Altador Cup XVI news, be sure to keep an eye on Jellyneo, along with visiting our AC XVI hub:
(We'll also be posting some fun commentary on the match ups every few days—keep watch in our hub!)
---
UPDATE:
TNT has posted on the official message board with a list of known issues (and some suggested workarounds). They've also included instructions on how you can help to report bugs—be sure to include your exact browser version and your operating system in the bug report, as there can be a lot of variation in terms of bugs between versions.
---
Having trouble signing up on mobile?
Apparently, signing up for a team is not working for some mobile users this year. If this includes you, here are some direct links to sign up: