Your jnAccount:
Log In
or
Register
| New to Jellyneo?
Click here!
Altador Cup XVI
Jellyneo's Altador Cup XVI Coverage
Altador Cup News and Updates
Altador Cup Messaging Stickers
Posted by Dave
Posted on June 17, 2021, 8:03 pm NST
If you're an Altador Cup fan and want to use your favorite players or AC characters to express yourself—you now can with stickers available for iMessage and LINE.
The sticker pack is something you download and use in either your LINE messaging app or in iMessage. Downloading the pack costs $0.99 USD.
Available here on LINE (iPhone, Android, and Desktop):
And also available here for iMessage (iPhone):
Altador Cup Staff Tournament Round 1 Results
Posted by Herdy
Posted on June 16, 2021, 5:57 am NST
The results for the first round of the
TNT Staff Tournament
are now in! You have until June 22nd to select your team for the second round.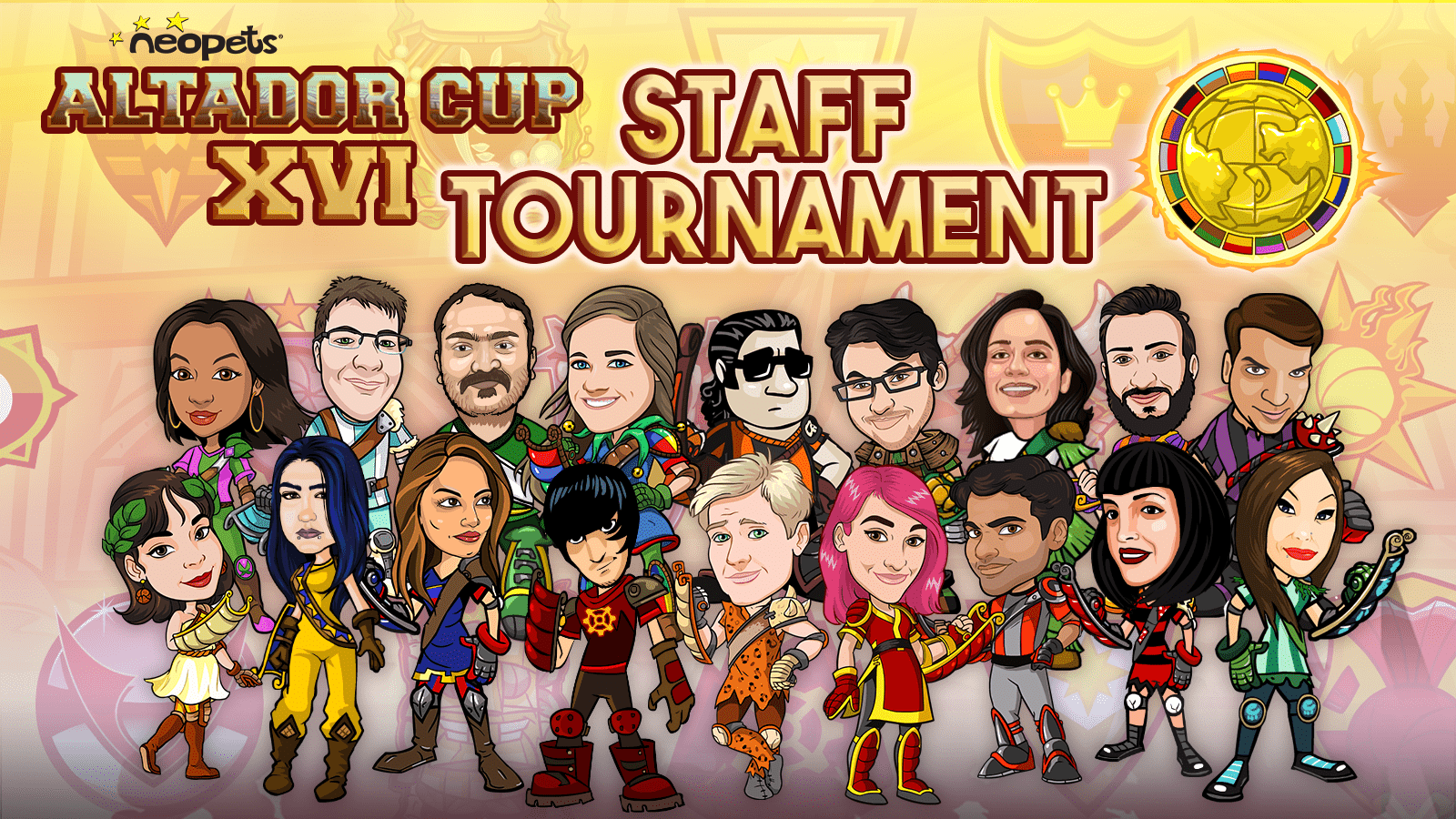 If you successfully guessed Username Redacted as the Star Player for this round, you will be rewarded with the following item:
Altador Cup: Week 1 Recap
Posted by Zelda
Posted on June 14, 2021, 1:38 am NST
Hello, Yooyuball fans! We're now a week into the Cup, and favorites are starting to emerge.
Team Kreludor has had some early success, losing only once so far—to Team Altador. When asked their secret, goalkeeper Jurin T. observed that practice makes perfect. And indeed, Team Kreludor has regularly scored well in Shootout Showdown, thanks to the constant presence of their members at the practice field.
Team Altador has also lost only one round so far, against Team Lost Desert. They, too, have been effective on the practice field throughout this first week's matches. Their cheerleaders have been more inconsistent, but when they are ready to play, they are powerhouses. I've started having to bring earplugs just to attend a match!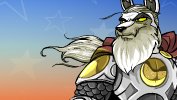 The brother kings have sent competitive lineups to the Cup as well this year. Team Brightvale and Team Meridell also finished last week with five wins a piece, though their wins have been less decisive. While Team Kreludor and Team Altador consistently win with complete shutout victories, the knights and scholars have not always been so lucky. Team Meridell defeated Team Maraqua in a nail-biting fourth round of overtime when right forward Fiorina snuck a lucky shot past goalie Tonie Plessix with a mutant yooyu. Team Brightvale has had even more close calls—against Team Darigan Citadel, Team Krawk Island, and Team Kiko Lake. If they can keep that tenacity through the tournament, however, they may find themselves outlasting their opponents into the finals.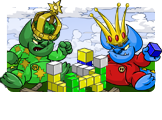 And, of course, if you've been past a slushie stand, cheering match, or practice round duel, you'll know the favorites this year are Team Lost Desert. No other team remains undefeated so far in the tournament, and the desert yooyuballers have dominated every match after a fiercely close day-one fight against Team Kiko Lake. I hear the cheerleading judges have now moved outside the stands for all Team Lost Desert matches and are awarding points to their opponents based on the number of words still audible from their new judging table. I'm sure that's just an exaggeration...

This next week will start to solidify brackets and establish the top contenders for the trophy. It's still anyone's game, but the lowest scorers will need to make up some time, and fast, if they want to have a shot at the trophy. Team Faerieland, Team Haunted Woods, and Team Roo Island each have only a single win from last week—Team Haunted Woods against Team Faerieland, and the others against Team Tyrannia.
Team Tyrannia has had no luck so far this year. With no wins so far, and low scores in their matches, captain Loryche has the team doing some new focus exercises to help keep their energy up during matches. Team Mystery Island has fared even worse so far. After two game wins at the beginning of the week, not a single contest has swung in the islanders' favour since. Goalie Lor Benneveldt is said to be joking about asking for double pay this year because of all the extra energy he's spending trying to block more shots than normal.

Only time will tell if these lower-ranked teams can pull themselves back into the running, or if these early favorites will keep their hold on the Cup throughout. Best of luck to all the players, and we'll see you on the field!
Altador Cup Staff Tournament
Posted by Zelda
Posted on June 9, 2021, 4:12 pm NST
The
Altador Cup Staff Tournament
has begun! The format is the same as in previous years—each week, you'll select two forwards, two defenders, and a goalie to form your fantasy team. Based on how well they play, you'll earn points.
You have
today and tomorrow (until midnight NST, Thursday 10th June)
until midnight NST, Monday 14th June to select or change your team lineup for round 1. Not sure who to pick? Check out
last year's staff tournament
results to see who excelled and who struggled. Not everyone's a returning player this year, though, so ultimately you'll just have to trust your instincts!
Note:
Bonus prizes are once again available for correctly guessing each round's star player. Be sure to select a star player from among your team members each week for a chance at that extra prize.
Re-Release Altador Cup Capsule
Posted by Dave
Posted on June 9, 2021, 2:22 pm NST
A new re-release capsule, featuring items from Altador Cups 4 through 14, has been released to the
NC Mall
!
There are also two bundle options, with the 10-pack below containing a bonus
Altador Cup Enthusiast Gram
in addition to the 2 bonus capsules:
Also, as last year,
beware
when trading! This is the third similarly named AC re-release capsule to be released. Capsules released in 2019 and 2020 contain fewer item possibilities, so be sure you're trading for the correct one if you have specific items in mind from Altador Cups 13 and 14.
If you plan on opening an Altador Cup Retired Mystery Capsule, please
let us know what you get
(along with the category you selected)!