Your jnAccount:
Log In
or
Register
| New to Jellyneo?
Click here!
Altador Cup XVI
Jellyneo's Altador Cup XVI Coverage
Altador Cup News and Updates
Altador Cup Site Theme
Posted by Herdy
Posted on June 25, 2021, 1:26 pm NST
The mobile version of the Altador Cup site theme has now been released!

As with other mobile site themes, you will be able to use it normally but if you do not already have the default version of the theme, you need to unlock it in order to continue using it after beta ends.
To update your beta layout theme, visit
Site Preferences
and look for the "Beta Theme" dropdown setting (just below the old "Theme" dropdown).
Altador Cup Staff Tournament Round 2 Results
Posted by Dave
Posted on June 23, 2021, 11:42 am NST
The results for the second round of the
TNT Staff Tournament
are now in! You have until June 28th to select your team for the third round.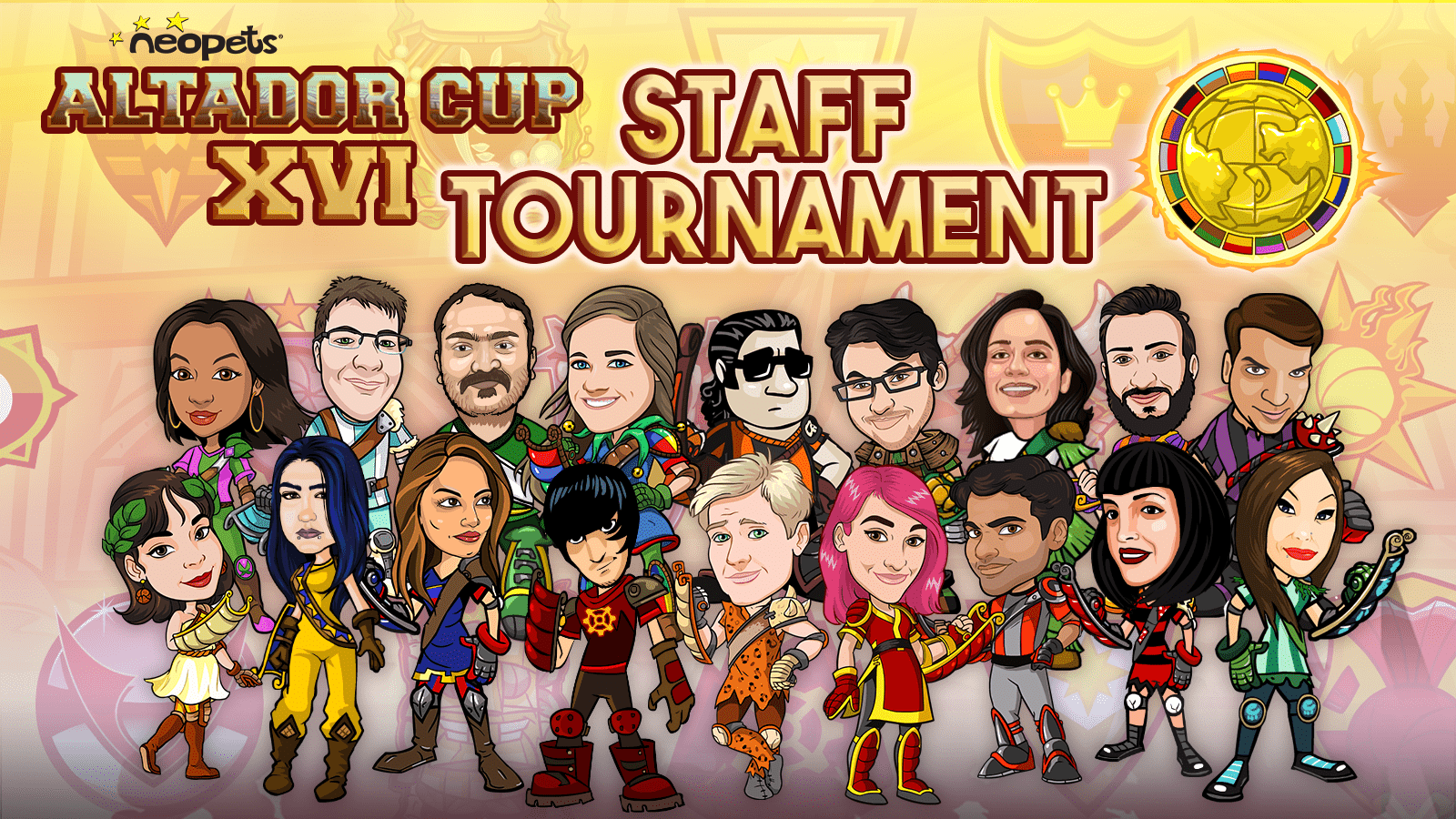 If you successfully guessed Clammyhand as the Star Player for this round, you will be rewarded with the following item:
See where your team roster stacked up this round on our tournament guide:
Altador Cup XVI: Week 2 Recap
Posted by Zelda
Posted on June 22, 2021, 10:06 pm NST
We're two days into the final week of round robin matches, so let's take a moment to look back at how last week ended.
Team Brightvale's momentum continues to rise as the days go by. After some trouble during their first week, their yooyuballers seem to have gotten into a good rhythm for the midpoint of this competition. They seem to be sacrificing some of their slushie slinging skills in the process, but it's meant their yooyuball matches have ended in wins almost every day this week. They've taken out Team Virtupets, Team Tyrannia, and Team Faerieland in recent days, all with wins in every game but Slushie Slinger.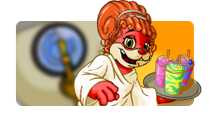 Early favourite Team Meridell has not fared so well in recent days. It seems their early enthusiasm was not enough to keep up with powerhouses like Team Kreludor and tenacious play-to-the-last-second teams like Kiko Like. Only Team Mystery Island offered them an easy victory last week. They'll need to do some regrouping if they hope to have the stamina to challenge the current leaders for the trophy--or even to remain in the top bracket.
Team Kiko Lake, meanwhile, has spent the last several days clawing their way back into serious contention for the title. Despite consistent close-calls, near-daily overtime matches, and significant inconsistencies in the cheer stadium, the kikos have managed to pull out nailbiting wins again and again this year. Perhaps most impressive is how carefully they seem to pace themselves. They won with low scores against low-scoring Team Faerieland, but kicked back into high gear the following day to defeat Team Meridell. Captain Poke Cellers is a strategic force to be reckoned with.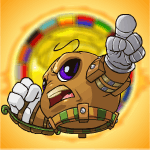 Team Lost Desert has continued its record of easy sweeps and high scores through week 2, while Team Altador continues to nip at their heels. The home team has lost only to the desert yooyuballers so far, claiming sweeping victories against every single other team, with one exception: Team Darigan Citadel. It seems the Altadorian slushie makers were just a hair off their game on Day 10, and the Darigan team snuck a close victory in the side game with some of their fanciest footwork yet. Team Kreludor, too, is still very much in the fight. With three more sweeps to their name on Days 10-12, they're confidently looking toward a final in the top bracket.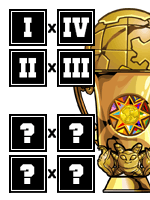 At the bottom of the standings, things are still in flux. Early on, Team Roo Island was in some serious trouble, but two recent narrow wins against other low-ranking teams have shot them to the top of the bottom bracket. The team is optimistic about their chances of breaking into the middle of the pack, though Captain Lilo Blumario admits he's worried their final week's matches will be much harder.
By contrast, Team Shenkuu showed early promise but has struggled since. Their only recent clear win was against still-
un
-undefeated Team Mystery Island, leaving them with only three wins at the end of Week 2. Team Haunted Woods, Team Virtupets, and Team Moltara stand equal to Team Roo Island at four wins, while Team Faerieland and Team Tyrannia have two and three wins, respectively.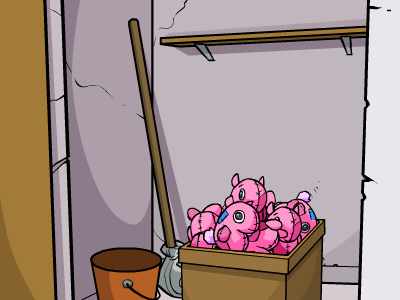 It's anyone's game at the bottom and middle of the bracket, and it's anyone's game at the top. But for the moment, at least, it doesn't look like there's much room for shifting between those two groups in the final weeks. We'll see what Week 3 has in store!
Yooyuball Update
Posted by Herdy
Posted on June 21, 2021, 12:49 pm NST
TNT have today pushed an update for Yooyuball in the Altador Cup with some significant changes and some entirely new errors.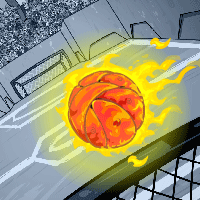 Fullscreen mode is now optional, allowing you to play the game in a smaller window as in previous years.
Switched scoreboards at the end of the game for those playing right to left are now fixed to show the correct teams.
Goalies can once again be controlled by pressing the 'V' key.
Pressing shift once again forces your players back into their starting positions. Note: Some users are unable to get this to work at all. Others report it will also force the opposing team to their starting positions, effectively removing the threat of being tackled.
The normal Yooyu has visually been replaced by the Snow Yooyu.
The Snow Yooyu has visually turned invisible, and can now only be identified by its shadow on the field and the snow trail it leaves behind when shot.
Some players have changed their starting positions in formations on some teams. Teylor Nix has returned to Mystery Island - Update: MI's player change has been reverted to the original (correct) lineup.
The opponent goalie's AI has been significantly upgraded, rendering many of the usual methods of scoring no longer possible.
Opponent teams now stick to their correct formations and no longer switch each match.
The slow down powerup has been removed.
At present, the three other games do not appear to have had updates.
Recap: Altador Cup Days 7-9
Posted by Zelda
Posted on June 17, 2021, 9:17 pm NST
Three more days have passed, which means we're about halfway through the round robin matches of this year's Altador Cup. Have you been enjoying your slushies?
Team Lost Desert has continued to sweep its opponents, as is now unsurprising for this year. Their scores continue to range from high normal to insanely loud cheering. Seriously, how much Crunchy Quiggles are the desert cheerleaders eating for breakfast??
Their first victim, Team Mystery Island didn't fare much better against Team Virtupets. The scores were closer, but the island team lost in another sweep on Day 8. They managed to gain a bit of momentum against Team Haunted Woods on Day 9, however. Right defender Crade Talvos was toe-to-toe with newcomer Tulay Ada almost the entire match. The island Cybunny bobbed and weaved with the fluidity of gentle waves reaching shore, and for much of the match, Team Mystery Island was just ahead. But a lucky interception by Talvos brought the game to a tie in the last few seconds, and gave Team Haunted Woods the momentum they needed to take the overtime goal as well.
As for Team Kreludor, their Day 8 loss to the desert team didn't deal too much of a hit to their rank. The loss followed an easy sweep of Team Tyrannia the day before, and the lunar team's frustration at the second loss of the season led them to some of their highest scores yet against Team Brightvale. Their concessions workers were in particularly rare form, slinging flavours with a precision and speed that can only come from a land practiced with aeronautical engineering details.
Team Darigan Citadel gave the desert team the greatest challenge of the last few days, carrying the momentum of two easy wins against Team Roo Island and Team Moltara into a fierce bid for victory. The were unmatched, as all have been so far this year, but left forward Leyton Vickles and goalie Reshar Collifey are to be commended for some of their best performances all season.
After three more sweeps, Team Altador remains firmly established as the main challenger to Team Lost Desert. Team Brightvale began the week well, but lost momentum as the days went on. Stamina continues to be as much an opponent as their actual opponents.
Team Virtupets continues to perform erratically, losing to Team Maraqua in the side games, sweeping Team Mystery Island, then losing to a sweep by Team Faerieland, who I'm told are thrilled to have another win under their belts after a year of mostly low-scoring matches. Meanwhile, Team Meridell and Team Kiko Lake found themselves in a number of close matches that had to be decided in overtime. The Kikos especially are running a little ragged after so many games running long this season, Meela Kitah reports.
Finally, despite yet more shuffling around in the middle of the pack, the standings are beginning to stabilize, and this year's brackets are starting to take shape. Who will get a big break with a surprise upset? Who will fall? Are these brackets here to stay, or is the fight not over yet for some tier three team? Stay tuned, and keep on cheering on those teams!