Your jnAccount:
Log In
or
Register
| New to Jellyneo?
Click here!
Altador Cup XVI
Jellyneo's Altador Cup XVI Coverage
Altador Cup News and Updates
Altador Cup XVI: Finals, Day 2
Posted by Zelda
Posted on June 30, 2021, 10:25 pm NST
It's a very tight competition in the Altador Cup finals this year—it looks like the brackets are well-matched!
We saw the first sweep of the finals round in the low bracket yesterday, as Team Faerieland took down Team Virtupets. They won each event by a single point, testifying to captain Kakoni Worrill's strategic ability.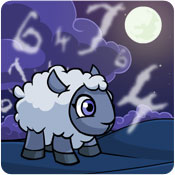 Team Haunted Woods also won an easy victory yesterday, though Team Mystery Island gave a good fight. In the practice round, it looked like the islanders might be able to grab a win, but in the end Lor Benneveldt was no match for the Haunted Woods offense.
Team Roo Island and Team Moltara, on the other hand, battled it out into the night, with Team Roo Island reigning in all things yooyu. Team Moltara's victory in the original side games is keeping them in the lead for the low bracket so far.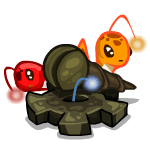 Over in the middle bracket, Team Terror Mountain and Team Shenkuu are incredibly closely matched. With near-equivalent scores across the board and two wins each, neither team is pulling ahead as a clear contender.
Team Tyrannia and Team Krawk Island also found themselves with two wins each by the end of yesterday. The victors in each event managed a bit higher scores, however, leaving them in better shape within the bracket standings than Team Terror Mountain and Team Shenkuu.
Team Maraqua is pulling ahead as the middle-bracket leader. After their second side game sweep in a row, this time against Team Meridell, the Maraquans are feeling optimistic about their chances. Right defender Barit Jowes tells me their secret is keeping cool and following the current of the events that are leaning their way.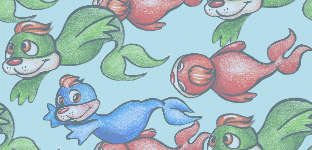 The championship bracket is perhaps the tightest of them all. Team Altador is still holding strong with high scoring games across the board and two wins each day. Team Kiko Lake is still struggling to score well in yooyuball matches—there are rumours that Meela Kitah is playing with a sprained wrist—but two event wins is keeping them very much in the game.
Team Brightvale and Team Darigan Citadel also walked away with two wins each yesterday. The Darigan team ran circles around the scholars during practice, but when game time came, Team Brightvale were focused and ready to fight. Team Darigan Citadel still won the yooyuball match after Brightvale goalie Orie Dinelle narrowly missed a key save late in the game, but Team Brightvale scored much better than they had in practice.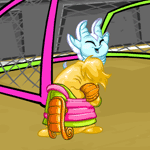 Team Kreludor is still serving slushies with an efficiency never before seen, outscoring even themselves to grab a significant victory against Team Lost Desert yesterday. Team Lost Desert, on the other hand, is still shouting their heads off with great abandon, and their scores in Make Some Noise rival Kreludor's slushie success. Team Lost Desert is beginning to pull ahead, however, with additional wins in both yooyu-focused games.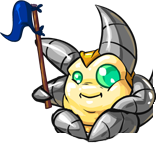 Early signs of each bracket's winners are beginning to emerge, but it's still anyone's game! Who are you putting your neopoints on?
Altador Cup Staff Tournament Round 3 Results
Posted by Dave
Posted on June 30, 2021, 9:46 am NST
The results for the third round of the
TNT Staff Tournament
are now in! You have until July 6th to select your team (or confirm you'd like to keep the same team) for the fourth and final round.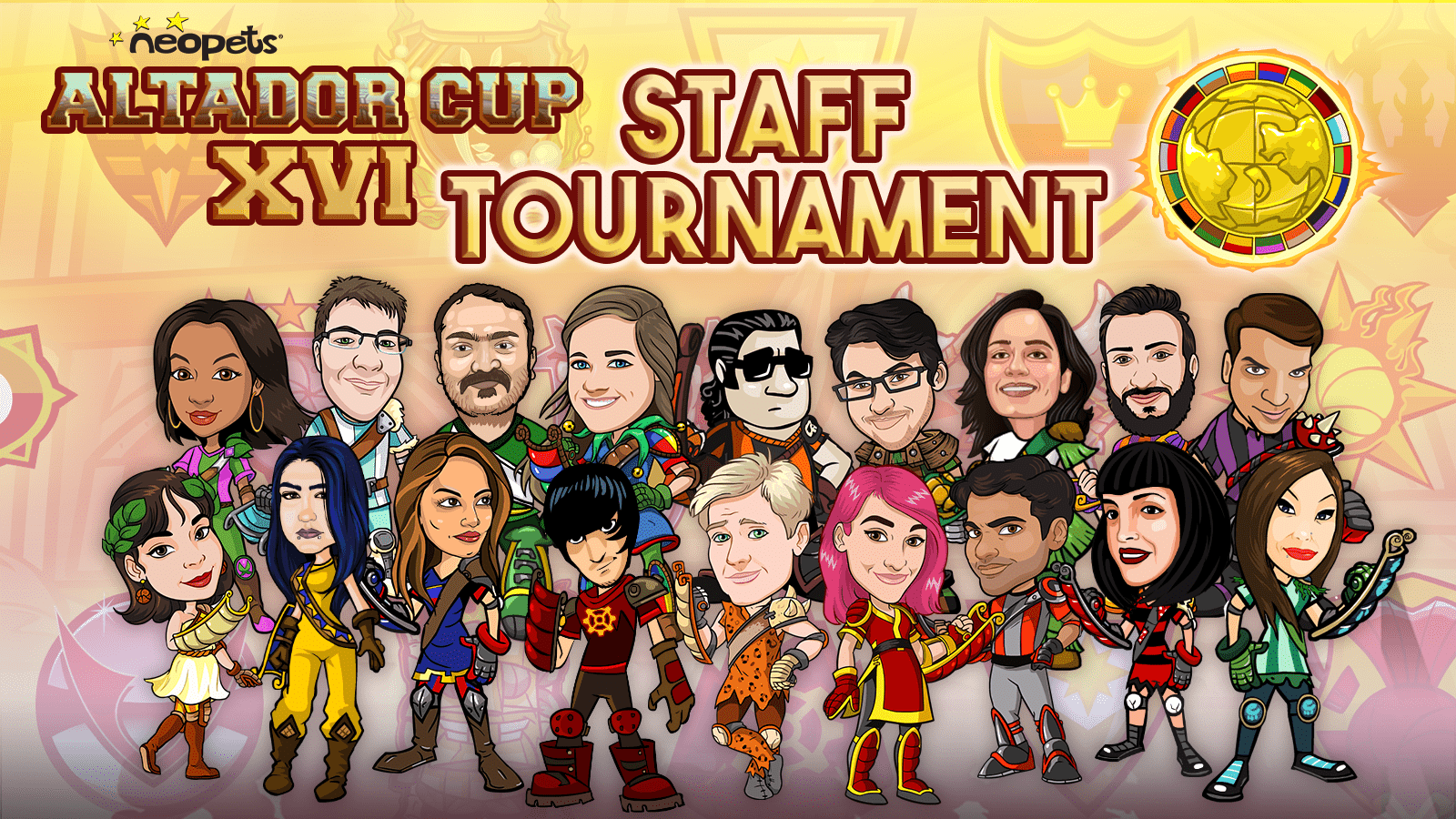 If you successfully guessed CMA Forrad as the Star Player for this round, you will be rewarded with the following item:
See where your team roster stacked up this round on our tournament guide:
Altador Cup XVI: Finals, Day 1
Posted by Zelda
Posted on June 29, 2021, 11:00 pm NST
We're one day into the finals, and already things are getting exciting!
During the round robin, Team Mystery Island defeated only a single team: Team Faerieland. Well, the faeries were determined not to allow a repeat of that loss during their finals rematch yesterday. Mystery Island cheers could be heard echoing around the stadium, but all in vain—Team Faerieland were not to be outmatched again, not on the practice field, not in the slushie stands, and not in the yooyuball pitch.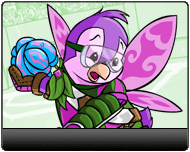 Current low-bracket favourite Team Moltara headed off against Team Haunted Woods yesterday. Team Haunted Woods scored well in the yooyuball game, while the magma team turned its attention to the side games, winning a victory in each. Their high scores in the cheering competition are keeping them at the top of the bracket for the moment.
Closing out the low bracket, Team Virtupets and Team Roo Island found themselves quite evenly matched. Each team took two wins—Team Virtupets excelled where yooyus were concerned, while Team Roo Island locked down the original two side games. The rest of the week will tell how the two teams will fare against one another.

In the middle bracket, Team Maraqua mirrored Team Moltara's strategy. While Team Krawk Island took a victory on the yooyuball field, three wins went to Team Maraqua, who spent much of the day celebrating in the rain.
The middle bracket again mirrored the low with the Meridell-Shenkuu match. Team Shenkuu's shouts rang clear through the air, but captain "Wizard" Windelle was not to be distracted. He led Team Meridell to three wins with ease.
In the final middle-bracket match, Team Tyrannia and Team Terror Mountain found themselves in overtime, battling it out for the high scores they'd need to take an early lead in the finals. Though the Terror Mountain team ran circles around Team Tyrannia in practice and in the yooyuball match, they were disappointed to realize that many of their fans had turned to the Tyrannian food court for refreshments after they gave up out-cheering the prehistoric team.

In the championship bracket, Team Kreludor rocketed through Team Brightvale's defenses to secure significant high-point wins in three events. With by far the best concession stands all day, Team Kreludor's fans were well hydrated and ready to cheer centre forward Ealyn Hawkshanks on as he scored goal after goal. Ever fastidious, Team Brightvale did excel on the practice field, but unfortunately that dedication wasn't enough against the might of the moon.
The side-game strategy succeeded for Team Kiko Lake as well yesterday, who sacrificed their yooyuball match against Team Darigan Citadel to save their energy for high scores in the remaining three events. While Make Some Noise has been very hit-or-miss for the kikos this year, they came out strong in that event for day one of the finals.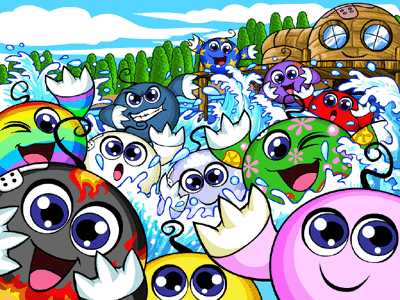 Last, but not least, the most highly-anticipated match of the championship bracket took place on day one—Team Lost Desert vs. Team Altador. Some very high-powered players have joined both teams this year, but rumours of scandal have followed the desert team since early in the tournament. Reports suggest that allegedly-bribed referees have been replaced in the hopes of ensuring a fair finals, and the resulting match between the home team and the desert challengers was close and thrilling.
Team Altador's cheers could be heard into nearby stadiums as they threw yooyu after yooyu into the goal. Team Lost Desert scored well in practice and served slushies with greater speed and finesse, but Team Altador captain Foltaggio could not be stopped in the main event. The top two contenders ended the day with high and close scores.

That's all for today! Stay tuned for tomorrow's results, and if you haven't bought your tickets yet, do so! The finals this year are shaping up to be quite exciting!
Altador Cup XVI: Week 3 Recap
Posted by Zelda
Posted on June 28, 2021, 10:12 pm NST
The last two days of the round robin were a mad dash for a chance in the championship bracket, or a chance to stay out of the lowest one.
Team Tyrannia was so determined to stay out of the low bracket that they managed a rare feat this year--a single win against Team Altador in any game. In their final match, their concessions staff outdid Team Altador, and by not a small margin! Only Team Darigan Citadel managed the same. Aside from their loss to Team Lost Desert, Team Altador was otherwise undefeated in every game of every match through the season. And Team Tyrannia was rewarded with the highest of the five-point scores, setting them in the middle bracket for the finals.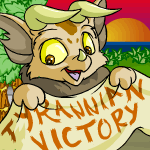 Team Moltara, Team Haunted Woods, and Team Roo Island made the same bid for the mid, but were unsuccessful. With a day-one loss and day-two narrow tie, Team Moltara fell just below Team Tyrannia in the standings, with Team Haunted Woods and Team Roo Island faring worse still.
Two complete losses for Team Mystery Island and Team Faerieland made no difference to their standings—by Day 15, they were already definitively in the low bracket for the finals.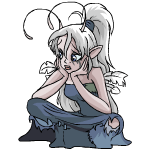 Team Krawk Island played relatively well on their final two days, but it wasn't enough to put them in contention for the championship bracket. That fight was between Team Brightvale, Team Darigan Citadel, Team Kiko Lake, and Team Maraqua.
A total victory against Team Mystery Island and a close fight against Team Tyrannia earned Team Darigan Citadel its place in the championship bracket. Team Kiko Lake comfortably took out their two low-bracket opponents to earn a place in the championship bracket as well.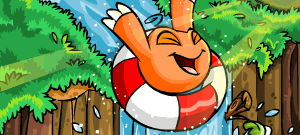 In the end, the contest came down to the match between Team Brightvale and Team Maraqua on the final day. A clear Team Maraqua win might have given them a chance at the championship bracket, particularly if Team Kiko Lake or Team Darigan Citadel had been less lucky. Instead, the Brightvale-Maraqua match went on for hours, both teams exhausted and ready for two days to rest and recoup before the finals. Brightvale forward Kayn Hireck and Maraqua defender Lamelle Turow traded shots into the night, constantly at each other's heels. In the end, Team Maraqua found themselves leading the middle bracket for the finals, and Team Brightvale lived to fight again for the trophy.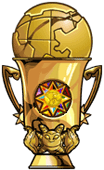 With Team Lost Desert leading and Team Altador and Team Kreludor close behind, who will win this year's Altador Cup? Will it be one of these three favourites, or will the tenacity of those who fought tooth and nail for their championship spot win out in the end?
AC XVI Recap: Days 13-15
Posted by Zelda
Posted on June 27, 2021, 10:40 pm NST
The finals begin shortly, so let's take another look back at some of the round robin matches.
Day 13 saw several sweep victories. As usual, Team Lost Desert and Team Altador found themselves breezing by their opponents to score with ease throughout their matches against mid-ranked Teams Maraqua and Krawk Island. Team Darigan Citadel and Team Kreludor faced off against lower-ranked teams and, unsurprisingly, won soundly. Team Virtupets' cheerleaders have struggled throughout the season, and many of them seemed to have lost their voices ahead of the match against Darigan Citadel. The team doctor assures me they've been given plenty of Orange Cream Tea to recover.
The yearly medieval rivalry game was no trouble for Team Brightvale this year. The Meridell knights put up a good fight, but in the end Reb Weemelott simply outran them. With a perfectly calculated arc, the final Faerie Yooyu of the game swept beautifully past goalie Yoris Obbles to seal the Brightvale victory.
Other Day 13 victories included Team Kiko Lake, who overcame their inconsistencies in Make Some Noise to sweep the side games against Team Moltara; and Team Shenkuu, who recovered a bit of their lost momentum during a series of close games against Team Terror Mountain. Two games went to overtime as four low-ranked teams battled it out in a bid to escape the lowest bracket. Team Tyrannia won quickly when Team Mystery Island became distracted by the Tyrannian cheerleaders during their first overtime throw. The Roo Island-Faerieland game lasted a bit longer, but in the end left defender Fenny Vail came to the rescue with a skilled interception that was run back to the goal, leading Team Roo Island to victory.
By Day 14, a number of the teams were becoming exhausted. There are rumours that tournament organizers are considering whether the schedule of bye days gave teams enough recovery time this year, but it's unknown at this time if the rumours are true. Shutout victories went to Team Lost Desert, Team Altador, Team Darigan Citadel, and Team Kreludor again. Teams Krawk Island and Terror Mountain came back from their Day 13 defeats with a vengeance, sweeping their opponents across all games as well.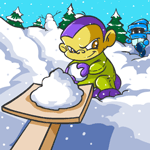 It was overtime again for two matches on Day 14. Fans stayed up into the early hours as Team Tyrannia and Team Shenkuu traded goals back and forth through an extended overtime. Team Brightvale and Team Moltara fans had more luck getting to sleep on time, as Team Brightvale grabbed an early overtime win.
Finally, Team Mystery Island at last had a rare stroke of luck. After days and days of remaining the only team to have no victories in the round robin, the islanders found themselves up against Team Faerieland and saw their chance. In a fiercely fought match, an unfortunate fumble by faerie defender Ciona Broan gave the island team just the moment they needed to take the lead. Captain Volgoth pushed the island team to keep the pressure on, and the faeries just couldn't catch up.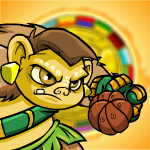 Day 15 saw a number of sweeps as well. Team Lost Desert once again shouted the heads off of everyone in the cheer stadium and won easy victories in the other games as well. Team Altador, Team Darigan Citadel, Team Kreludor, Team Krawk Island, and Team Maraqua all won shutout victories against their opponents as well. With this Darigan victory, Team Meridell walks away from both of their rivalry matches this year without a single game win.

Team Tyrannia managed another win against Team Virtupets. The hero in that match was goalie Loryche, who again and again managed to stop goals from Virtupets players who'd just come off a comfortable win on the practice field.
Finally, Day 15 again ended with two games in overtime, both extended, hard-fought matches. Team Shenkuu and Team Faerieland battled it out into early evening, while I hear Team Roo Island and Team Haunted Woods kept going into the early hours of the morning. To be honest, I fell asleep in the stands, it was so long!

That's it for the first half of week 3. Stay tuned for the last recap of the round robin tomorrow as the finals get underway. Best of luck to everyone for the final push, and best of luck especially to the championship bracket as they vie for this year's Cup!