Your jnAccount:
Log In
or
Register
| New to Jellyneo?
Click here!
Altador Cup XV
Jellyneo's Altador Cup XV Coverage
Altador Cup News and Updates
Altador Cup Staff Tournament
Posted by Herdy
Posted on June 8, 2020, 2:42 am NST
The
Altador Cup TNT Staff Tournament
is now live! The format is the same as previously, though there are a lot of new staff members to choose from. You'll have until the end of Thursday 11th to make your choices for the first round, with results announced on Saturday 13th.
This year's tournament will have rounds lasting less than a week, so make sure to check back regularly. Also, remember to select a star player by refreshing after you select a team, for a chance at an additional prize per round.
Altador Cup Luxury Sky Box Lounge
Posted by Herdy
Posted on June 3, 2020, 1:20 pm NST
This year's Altador Cup
NC Element
is now live - the Luxury Sky Box Lounge. You will need to buy VIP Badges from the NC Mall to participate.
---
JN Uptime:
You may notice that various parts of Jellyneo have been experiencing downtime today. Unfortunately, this is due to a networking issue on our hosting provider's end. There's not much we can do but wait it out. We'll update this message once we get an "all fixed" from our host. In the meantime, apologies for the degraded access!
Altador Cup Begins
Posted by Herdy
Posted on June 2, 2020, 3:35 am NST
The first day of play in the
Altador Cup
has begun! You can now rank up for prize points. So far, it does not appear that there have been any changes to the Cup format this year. Both minimum scores for games and daily maximum score sends remain unchanged from last year and can be found on our rank calculator guide.
As a reminder, sign ups will be closing on June 4th (this Thursday). If you do not pick a team by then, you will not be able to participate in the event.
Altador Cup XV Begins on Monday
Posted by Dave
Posted on May 29, 2020, 1:49 pm NST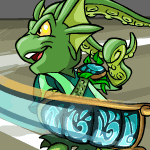 According to the news today, the
Altador Cup
is expected to begin on Monday:
HEADS UP! The Altador Cup Round Robin matches begin on Monday. Are you ready? If not, limber up and start practising slinging those Yooyus!
However, at time of writing, the rules and schedule pages still have not been added, so it's unclear what changes—if any—might be in store for this year.
Altador Cup Signups Open
Posted by Herdy
Posted on May 25, 2020, 5:30 am NST
Signups have now started for the
Altador Cup!
As usual, signup bonuses that reflect how many previous Cups you have participated have returned. This year, the popup informing you of the prizes does not seem to be working, but the items are added to your inventory correctly. The signup bonus for having participated in 14 previous Cups is:

Note that currently, there is no FAQ or rules page up, so it is unclear when the Altador Cup will actually start live play this year. However, signups
generally
last around a week, so don't wait too long!