Your jnAccount:
Login
or
Register
| New to Jellyneo?
Click here!
Altador Cup XIV
Jellyneo's Altador Cup XIV Coverage
Altador Cup News and Updates
Altador Cup Staff Tournament Prize Shop Is Open!
Posted by Ducky
Posted on July 16, 2019, 8:40 am NST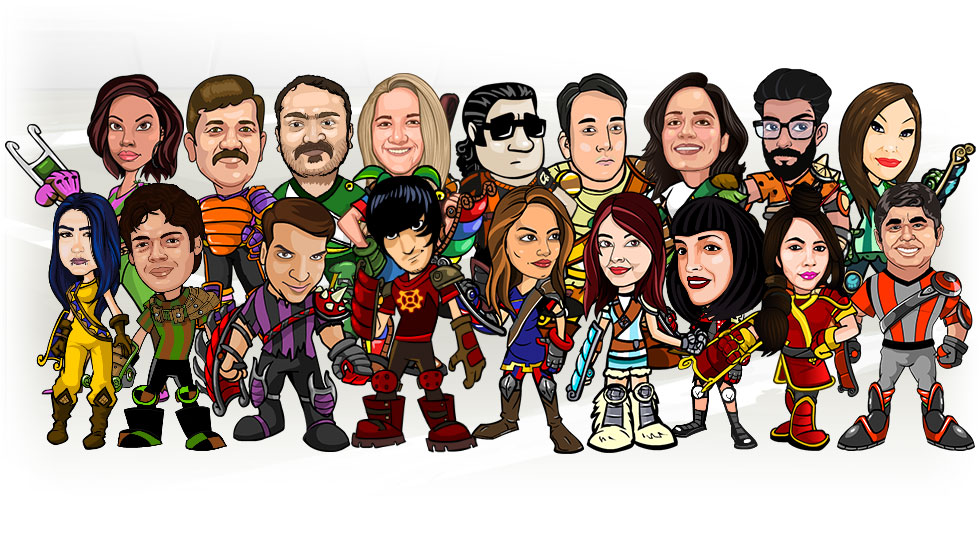 The Altador Cup's Staff Tournament
Prize Shop
is finally open and ready for your redeeming. It looks like this year, the ratio for points earned to points available for prizes has been reduced, and you now get half the prize points you normally would have in years past.
UPDATE:
The Staff Tournament prize shop points have been fixed, and are now the same as the points you've earned. (In other words, you should now have double the points you started out with to spend!)
Staff Tourney Prize Shop »
Staff Tourney Prize Guide »
And if you missed the news from last week, the regular Altador Cup prize shop was also released:
AC Prize Shop »
AC Prize Shop Guide »
What will you be redeeming your points for this year? Let us know in the comments!
---
In other prize shop news, it appears that Perk Me Up from the
2019 Charity Corner Perk Shop
has broken, and now
always
takes 2,000 perk shop points instead of 100 if you reject the randomly selected perk. We have updated our guide to reflect this glitch, and we recommend not redeeming this perk until TNT fixes it.
Wait a minute! It says I have overall 35501 points but I can only spend 17751 points???

I should get the Countdown to Retirement timer for my husband. It's counting UP, and that's how he feels most days.
@contessa: That's "correct" in that it looks like they changed the ratio:

"It looks like this year, the ratio for points earned to points available for prizes has been reduced, and you now get half the prize points you normally would have in years past."
Half the points is ridiculous. Even if you do good you can only get a couple of items. Miss the days when doing well meant you could get a lot of items.
Thanks Dave, I was pretty sure we got the whole amount last year and I was confused.
I'm only in it for the Lunch Boxes... so that's 15,000 fewer Lunch Boxes for Charity Corner

yekith
, 07/16/2019, 2:52 pm NST
But but...I only care about the wearables but that is 22k points and I only have 16,669.
This sucks caused I did rather good too. I think even those who did even better won't be able to get the 3 things. It's ridiculous...
Now they'll be very expensive.
Everything breaks, first the altador cup prize shop where being All-Star means nothing because you'll barely get one stamp, now the staff prize shop and the charity corner perk shop..
So... the Countdown to Retirement is in the lower FG and pretty much proportional to the pets.
The New Age Computer, though (which I like), is sized like doll furniture next to pets and will look silly in any scene. Rats.
I'm also disappointed that there isn't a single piece of clothing or handheld.
inkpot
, 07/16/2019, 4:44 pm NST
has there ever been anything nice given out for the staff tourney? i feel like everything is always junk...

i'll take the flower pot and go Dave's route of using the rest of my points for hoarding junk for next years CC.

the computer was interesting but as purplebin pointed out it's weirdly small...
inkpot
, 07/16/2019, 4:47 pm NST
wait nevermind. answered my own question, lol. i forgot the point is most prizes are themed after what's found around the office, so it'll always just be weird junk.
bodhi
, 07/16/2019, 7:13 pm NST
27K-something, but only 13k-something points. I would have bought all the keyrings as I buy all the team merch (mugs etc) in the actual AC shop. I don't know what I'll buy.
I'm surprised at how well I did with the Staff Tourney. I only missed 2 winning pics.
😧?!?! What is this "computer"' thing?

Who invented it?!?!
I participated all the 4 times and got 35k+ points but I have just 17k+ for spent, Why?
I had ALMOST a perfect tournament.
I picked Agog first week instead of Dj Skellington (A difference of 101 real points), and Dj Skellington last week instead of Dj Sally (60 points difference)

and I can't buy the 2 top prizes... Hell, even if I had a perfect tournament I wouldn't be able.
The max prize points you can get is 18195... Oof
What was the point of guessing if we can just buy all the keyrings anyways?
The prize shop is now telling me I have over 36,000 points to spend.
Well, there's 18 keyrings so unless you scored 63k points, no you can't xD But it IS weird they'd give you items they'd just put in the prize shop later..

Well anyway if these keyrings aren't album items like people were hoping and inflating them like crazy for, then this whole prize shop is a bunch of useless junk lol :'3 And on top of that they broke the CC prize shop? AGAIN? Way to go, TNT! I haven't regretted cancelling my Premium for even one second.
Also mine says I have 27k points to spend as well, which is my full score. Wonder if that's another glitch or if they changed their minds. My bet is on glitch, because what's not broken these days?
Maybe TNT actually listened??? :O The prize shop now says I have my full 35502 points as well!
I spent my entire 14,972 points yesterday, and today it's telling me I still have 14,972 points.
Meanwhile I have never received my Senormalo Keyring Charm. I guess I should sent a ticket. Not sure I care.
@tsadadey: Originally, the prize shop opened with only *half* the points you would have normally received. TNT changed that to award the same ratio as they have in past years, so your prize shop point effectively doubled since last night.
If you spent all 14,972 points yesterday, I'd expect you to have 14,972 more today!
I don't know if the points thing was a glitch or intentional. If intentional, then changed, I'm happy BUT tnt is not doing the right thing for themselves or Neopians if they cave to complaints every single time.

Making up the rules on the fly is bad policy.

Fixing glitches, and even very egregious judgement on their part is good. Caving isn't.


Anyone know if CC has been fixed? Been scratching to use the rest of my points.
There are 25 comments above. Why not post yours?