Your jnAccount:
Login
or
Register
| New to Jellyneo?
Click here!
Altador Cup XIII
Jellyneo's Altador Cup XIII Coverage
Altador Cup News and Updates

TNT Staff Tournament Round 1 Results
Posted by Herdy
Posted on June 14, 2018, 6:07 am NST
Round 2 of the
TNT Staff Tournament
has now begun! Our guide has been updated with details on the staff member scores for the first round.
TNT Staff Tournament Guide »
If you correctly guessed Scrappy as the Star Player for Round 1, you will get a Neomail congratulating you and a new item will be added to your inventory - a Scrappy Bobblehead.
(Keep in mind that the FAQ states that the Star Player will have different requirements each round, not always for the highest score.)

Extra Plot Prize + Altador Cup Avatar Changes
Posted by Herdy
Posted on June 13, 2018, 5:40 am NST
Plot Prize
Today has seen the release of an extra plot prize, the
Potion of Healing
. This is an extra prize for those who donated additional potions beyond the achievement requirements during the plot. It appears to be a once per battle healer, however it is not currently subject to the Equip One rule that normally applies to healers. It is unclear if this is a glitch or deliberate.
Additionally, there is a glitch with how it is awarded. Hardtotame has been on the Neoboards with an update:
Players who received the Potion of Healing will find two in their inventory. Do not move either item from your inventory until further notice. You can not sell, auction or trade the potions, nor move them to your SDB until this is resolved.
We have sent out a NeoMail with the same instructions. If you have moved it to your SDB/equipped your pet with it, move it back to your inventory and leave it there. If a random event takes it away, you can send in a bug report to get it added back to your account.
We're currently collecting information on exactly how many times you needed to donate in order to qualify for the potion. If you got one,
let us know
how many potions you donated across the event.
Altador Cup Avatar Changes
Additionally, hardtotame made another announcement about changes to the new team avatars for the Altador Cup. Initially, they were to be removed when the Cup ended, but this has now changed!
Have you read the updated FAQs? You can keep your team avatars after the tournament ends. Next year, if you decide to join a different team, the new avatar will replace the one from this year.

I hope you're enjoying the Altador Cup!

(I have no time to stick around and chat today. We'll talk next time I'm here! Hopefully.)
Additionally, she posted that the animation of the Altador and Faerieland avatars would be fixed so that they looped correctly.

TNT Staff Tournament Live
Posted by Dave
Posted on June 8, 2018, 10:25 am NST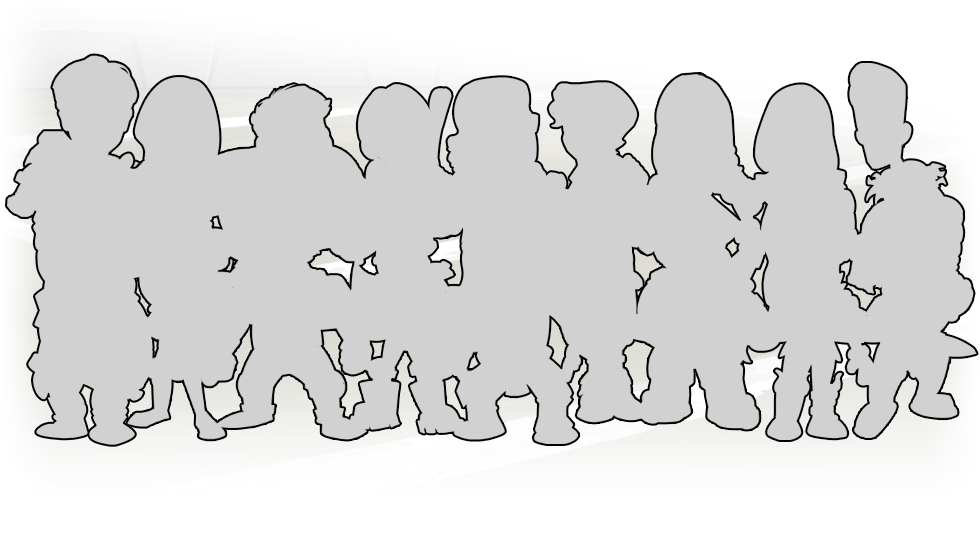 The first round of the
TNT Staff Tournament
is live, and you have until Tuesday, June 12th at 11:59 PM NST to get your guesses in!
The goal of the guessing is to pick who will score the highest in each round, which will net you the most prize shop points. These points are only good in the TNT Staff Tournament prize shop, so it's an extra in addition to the regular Yooyuball playing!
New this year:
Each round, a TNT staff member will be chosen, based on unknown criteria, to be the All-Star of the round. If that staff member was in your team lineup,
and
you selected them as the All-Star player for your team, you'll receive an extra bonus prize.
Our
2018 guide
is up, but we also encourage you to look back at the
2017 guide
to see how some staffers may stack up against each other.
Our Guide »
(And don't forget to get your guesses in for Jellyneo's own
staff tournament
! Top 3 guessing closes on June 12th!)

The Altador Cup Begins
Posted by Dave
Posted on June 4, 2018, 9:50 am NST

Today, June 4th, is the first day of
Altador Cup XIII
!
As is usual, today you can begin playing Yooyuball, Slushie Slinger, Make Some Noise, and Shootout Showdown to receive credit towards the final prize shop.
There don't appear to be any major changes in this year's tournament structure so far, including in the minimum scores required or max games per day allowed. All-Star has, however, become slightly easier to obtain. (Only 8,800 games of Shootout Showdown instead of 10,000!)
Legends of Altador
, this year's NC component, is also live today and running through June 28th.
Check back on June 8th for more information about the TNT Staff Tournament side event.
Avatars
New this year are team-themed avatars! You'll receive your respective team avatar after reaching Rank 1. (i.e. Team Virtupets players get the Virtupets avatar only)
















These avatars will be temporary, as per the FAQ:
I just got an Altador Cup team avatar! Will this add to my permanent avatar count?

No, these team avatars are just so you can show your support for your team on the Neoboards. They will disappear at the end of the tournament.
To the Colosseum »

Coming soon.
Posted by Dave
Posted on June 4, 2018, 9:48 am NST

Altador Cup Fan Grams
Posted by Herdy
Posted on May 30, 2018, 12:39 pm NST
Grams have returned to the NC Mall - this time, they are Altador Cup themed!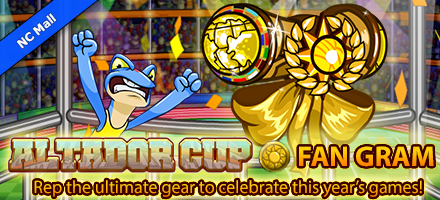 The Altador Cup Fan Gram is now released:
The images of the marquee and item imply that there will be further AC Fan Grams released at some point. As a reminder, Grams allow you to select one of a list of items to send to someone (including yourself) without a gift box. It awards the following items:





Update:
The LE bonus is now available:


Altador Cup Sign Ups Live
Posted by Dave
Posted on May 29, 2018, 11:48 am NST
The
Altador Cup
is now taking sign ups for the 13th year! As is usual, for signing up with a team, you'll receive that team's respective wearable frame and a special prize for the number of previous Cups you have participated in. You will also receive the
Altador Cup site theme
for joining.
The new prize for this year (in other words, playing in the 12 previous Cups) is an Plushie Yooyu.
The Rules page is currently not posted, so official tournament dates and any updates to this year's structure are currently unknown. We'll post as soon as we know more!
Update:
Tournament play goes live on Monday, June 4th, and you have until Wednesday, June 6th to select a team. No other tournament information is currently known.
Sign Up Now »

Altador Cup Prize Shop Closing Soon
Posted by Dave
Posted on May 3, 2018, 7:03 pm NST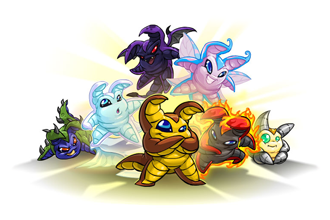 As a reminder, you have until Friday, May 11th (
only a week from now!
) to redeem your points for
Altador Cup XII prizes
and
Staff Tournament prizes
.
After May 11th, the prize shop will be closed in preparation of this year's Altador Cup. You will lose any unredeemed points and you won't be able to claim those prizes.
See All Prizes »