Your jnAccount:
Login
or
Register
| New to Jellyneo?
Click here!
Welcome to Jellyneo.net!
Welcome to Jellyneo, the #1 ad-free Neopets help site! We offer news and tips for the popular online game Neopets. Here's what you can find on the site:
You can also register a jnAccount; it's free and lets you access special features! (Find out more!)
Pick your news: Neopets News
| Crossword Answers | JN Updates | Daily Puzzle

Koi Day Roundup
Posted by Rylon
Posted on May 21, 2015, 2:31 pm NST
Colours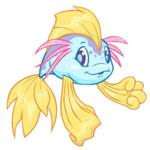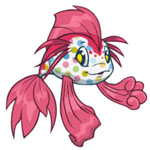 Pastel | Polka Dot

NC Event: NC Kidnapping Caper
Posted by Rylon
Posted on May 19, 2015, 9:59 am NST
A new NC Mall event has started: the NC Kidnapping Caper! Purchase 1-3 Case Files (
700NC each
) to participate.
View our NC Kidnapping Caper guide! »



An overview of the FAQ of the event:
What is the NC Kidnapping Caper?
The NC Kidnapping Caper is a new NC Mall event where you help solve a mystery and earn NC item prizes. To get started, there are three files waiting with clues for you to work on. The three files are: Suspects, Hideouts and Methods. Choose one, two, or all three of the files from the NC Mall to hold all the items you'll need to go find. As a reward for finding clues each day, you'll earn an NC item prize. Please note that each part of the mystery will require its very own file.


What is the duration of the NC Kidnapping Caper?
The NC Kidnapping Caper event will run from May 19th to May 25th. You can participate any time within that period by purchasing one or more of the 3 case files in the NC Mall.


Why do clues have different colours around them?
The clues have different colours around them to help you indicate which part of the case each clue is associated with. Below is the colour breakdown for the different parts of the case:
1. Suspects - Yellow
2. Hideouts - Blue
3. Methods - Green


How do I know which clue to look for today?
Check your case file on the hub page. When a clue is available to search for, you will be able to click on the "view hint" link.


Will I be able to join the case and solve clues on days that have passed?
Yes, you will be able to join the case and solve clues on days that have passed. Simply click "view hint" from the case file list to start.


I found a clue hidden in Neopia, why can't I collect it?
You must have the case file that corresponds to that clue activated in order to pick up any prizes you see hidden around Neopia. Visit the hub page and activate a file to see the clue list.


Is there a bonus prize for participating in the NC Kidnapping Caper?
Why yes, yes there is. There are three chances at a bonus NC item prize with this event shown below:
1. Activate a case file within the first three Neopian days of the event. There will be three bonus NC items.
2. Solving a part of the mystery by completing a whole case file. Once you've finished that particular file, you'll have the option of choosing a bonus item from a selected list of items. Yay!
3. Solving the entire case with all three files. For being fantastic, you get one more bonus prize. Enjoy!


Is there a time limit for accepting my daily reward prize?
Yes, once the event ends on May 25th at 11:59 PM NST, you will no longer be able to find clues for NC item prizes.


Can I give a case file to another user?
Yes, case files are like any other NC item and are giftable via NC Gift Box (one item per NC Gift Box).


Can I participate in the NC Kidnapping Caper on my side account(s)?
Yes, you can participate in this event on your side accounts.


How do I activate my case files?
There are two ways to activate your case files:
1. Visit your inventory. Once in your inventory, click on your case file and select "Activate Case file".
2. If you purchased your case file from the NC Kidnapping Caper page you can activate it right after purchase. Once you see the confirmation page simply click the "Open Case file" button and confirm the opening of your case file.


How do I purchase case files?
There are two ways to purchase your case files:
1. Visit the NC Mall.
2. Visit the NC Kidnapping Caper to purchase one or more of the 3 case files. Once you purchase your case file, be sure to activate it before joining the case!


I'm trying to activate additional case files, why isn't working?
Have you already activated a case file for that particular part of the case? You will only be able to activate and hunt for clues and prizes for each part once per account.

Moehog Day Roundup
Posted by Dave
Posted on May 13, 2015, 5:15 pm NST
Colour: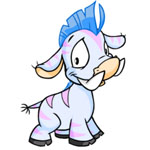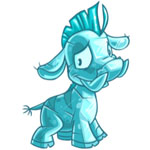 Striped | Ice

Don't Forget!
We are looking to add some new faces to the JN staff. If you're interested in joining, check out our
Join JN page
for all the details.

Altador Cup X Update
Posted by Dave
Posted on May 11, 2015, 6:33 pm NST
UPDATE 12/05
: Two entries in the Altador Cup FAQ have been updated with some small nuggets of information--including the start date for Altador Cup X, and when the prizes will be released!
How does the Rank System work? What is the Rank Badge?
The Rank System is a way to acknowledge the incredible efforts of each player. Beginning on Monday, June 1st, your rank will increase depending on the number of games you've played and points you've scored across each of the Altador Cup games. There are 21 levels to reach, from Beginner all the way up to All-Star. Each time you level up, your Rank Badge will change to notify you that you have advanced in your rank. If you've joined a team, you'll find your Rank Badge in the Altador Cup Games Room. Every player starts with a Rank Badge labelled "Beginner." Score enough points, and you could be an All-Star!


When will I get my prizes?
The Prize Shop will go up after the final team standings and individual participation has been tallied. This will be on July 1st.
No other FAQ entries have yet been edited, which could imply the system will be the same as last year. However, as there's still three weeks to go until ACX starts, we'll likely have a better idea closer to the 1st!
---

In today's news, there was a small blurb written about the upcoming Altador Cup:
A big shout out to last year's champs and two-time Altador Cup winners Haunted Woods, as they return to the games this year. Joining them on the roster is Virtupets Space Station, who placed second last year.
It is unclear at this time exactly what this update means in terms of this year's team lineup. Do you think there will be changes in the format of this year's games? If you could make your own changes, what would you like to see changed? Let us know in the comments!

Tyrannian Victory Day Roundup
Posted by Ian
Posted on May 11, 2015, 6:15 pm NST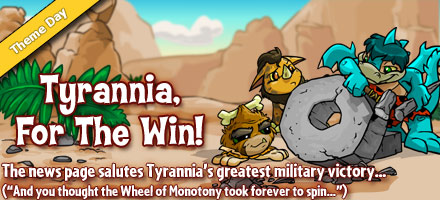 Stamp:

Wearable: